Students, partnerships bring affordable housing to Valentine
September 2, 2022
The housing shortage in Valentine, Nebraska will soon see some reprieve. City officials and stakeholders broke ground in August on a unique townhouse project that offers a much-needed solution to a critical local issue.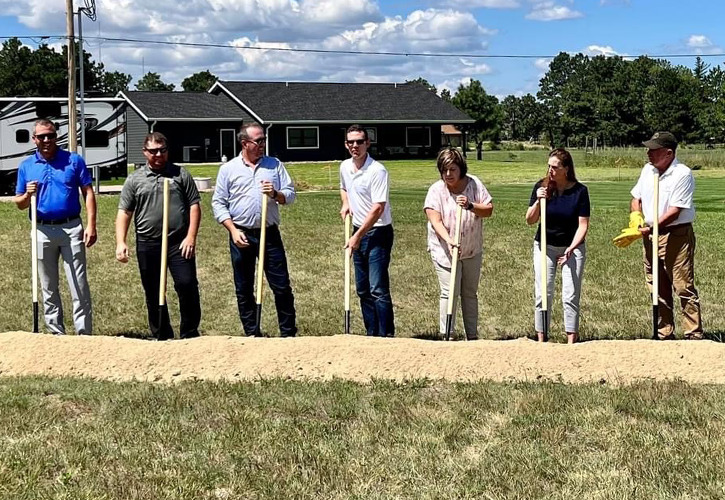 Sandhills Townhomes evolved from a 2020 discussion between faculty and students from the architecture studio at the University of Nebraska-Lincoln (UNL), real estate development firm Hoppe Development, and Valentine city officials. The parties collaborated to design potential projects that would address the challenges of affordable housing in a manner that best fit Valentine's needs.
The group aimed to reinforce a strong sense of community and quality neighborhoods while also working within the various constraints that come with low- and middle-income housing. Ultimately, Hoppe Development adopted and further developed one of the students' proposed designs to apply for Low Income Housing Tax Credits (LIHTC) through the Nebraska Investment Finance Authority.
Sandhills Townhomes will consist of 15 three-bedroom units with single- and two-story floorplans. Each unit boasts an attached garage, appliances including washer and dryer, ample storage and an outdoor garden plot.
The units will be restricted to households who are at 60% or below of area median income at initial move-in, and rent will be restricted consistent with 60% limits. Additionally, Hoppe Development partnered with Northwest Nebraska Community Action Partnership to target a portion of the units specifically to households at risk of homelessness and to provide supportive services to all tenants of this development.
"We are beyond excited this project is coming to fruition and the fact our work is making a difference for rural housing is extremely gratifying. We knew it was an issue that needed to be addressed, and if we could help out in some way, we were more than happy to assist the community of Valentine," said UNL Associate Professor Steven Hardy, who helped lead the students.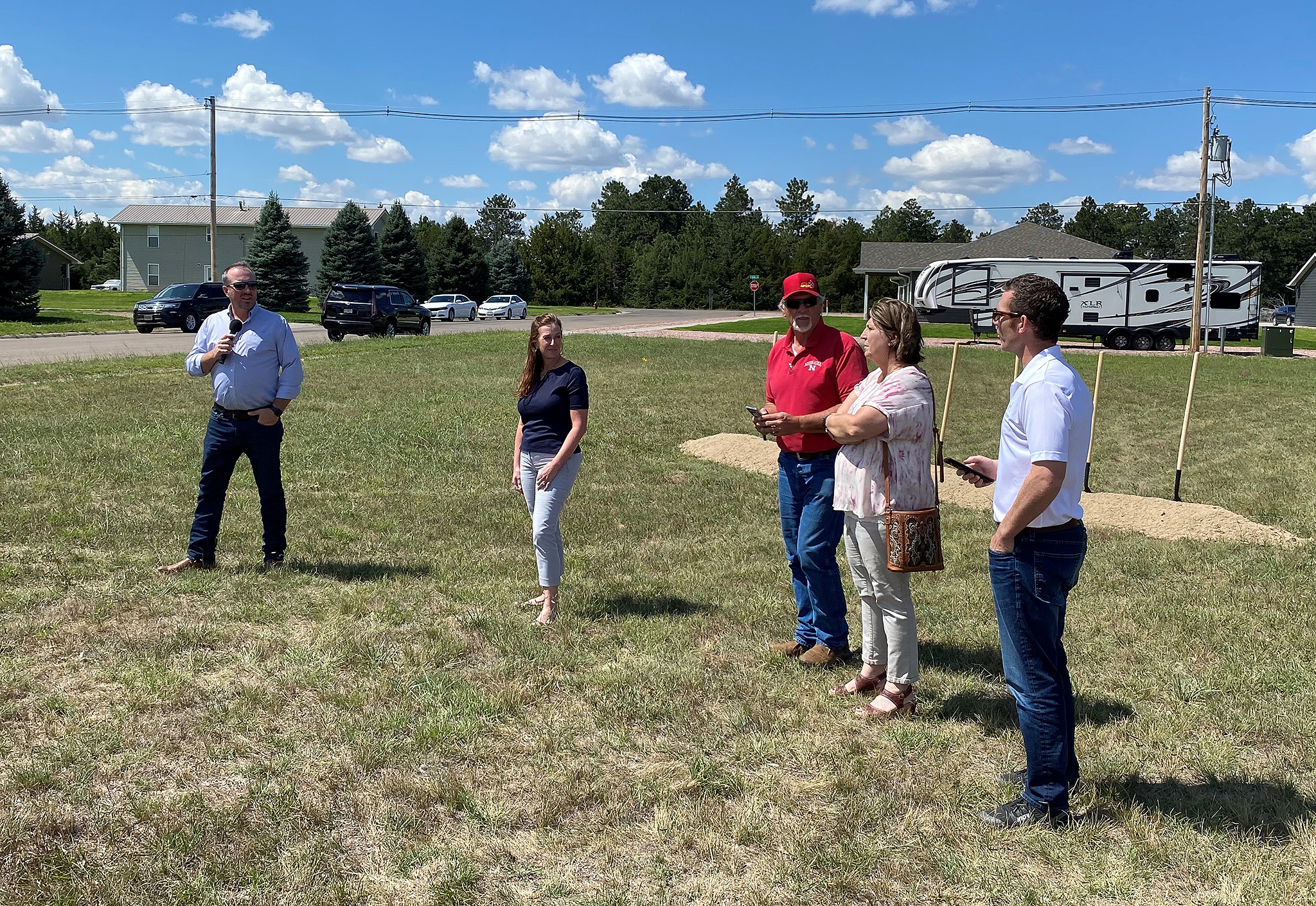 The community and project leaders assembled a group of locally-sourced partners. Sandhills State Bank, Midwest Housing Equity Group, Heartland Energy, Northwest Community Action Partnership, Nebraska Investment Finance Authority and Primesites Real Estate Management all collaborated on the project.
Heartland Energy provided assistance through the Heartland Economic development Loan Program, or HELP Fund. The revolving loan fund promotes community development by supporting entrepreneurial endeavors, business ownership and expansion, and job creation and retention.
"Housing, particularly affordable housing, is a critical issue in many of our customer communities," said Casey Crabtree, director of economic development for Heartland Energy. "We are excited to play a role in this project and partner with a variety of organizations dedicated to the success of Valentine."
Hoppe Development anticipates the first units to be delivered next May and project completion in August 2023.
Learn more about the UNL students' role in the project HERE.