Student of the Month serves as role model for younger girls
May 1, 2019
Colma-Egan Senior Madison Voelker earns award from Heartland Power and KJAM Radio
Colman-Egan High School senior Madison Voelker excels in a variety of activities.
The daughter of Chad and Marcie Voelker, she is recognized as an outstanding student who serves as a positive female role model for younger girls in the school. For her accomplishments, Voelker has been named Heartland and KJAM Radio's April Student of the Month.
Throughout high school, Voelker has participated in volleyball, basketball, track and choir. She is also a member of National Honor Society, Teens Against Tobacco Use and Characters on Track.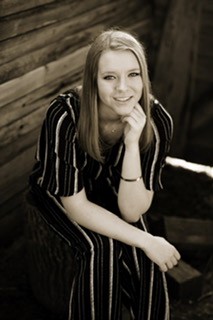 She also volunteers with the Girls on the Run program at the elementary school and provides mentoring to younger students.
After graduation, Voelker plans to attend South Dakota State University to pursue a degree in pharmacy.
The "Student of the Month" is awarded through a partnership of Heartland and KJAM Radio in Madison and recognizes exceptional students in one of five area school districts. Heartland provides wholesale power to the cities of Arlington, Colman, Howard, Madison and Volga, all of which are in the KJAM listening area.
Each month of the school year, Heartland presents an outstanding student from one of these schools with a recognition certificate and small token, and advertisements announcing the winning student air on KJAM Radio. Officials from each participating school nominate students for the award.
This is the seventh year Heartland and KJAM have teamed up to offer this program.