Student of the Month is talented, promising leader
April 1, 2019
Madison senior September Johnson earns award from Heartland and KJAM Radio
Madison High School senior September Johnson is a determined, hard-working student who leaves a lasting impression.
"September is one of the most dedicated students I have encountered in my 18 years of education, said MHS Principal Adam Shaw. "I look forward to watching her continue to grow academically and professionally in the years to come."

For her accomplishments, Johnson has been named Heartland and KJAM Radio's March Student of the Month. The daughter of Michael and Dawn Johnson, she is recognized as an outstanding student leader who motivates and counsels her peers.

"September leads from within," Shaw said. "She stepped up this year and has been a phenomenal senior leader. She utilizes her passions to move people in the right direction."
Johnson hopes to continue to guide people later in life, though more literally as a commercial airline pilot. Currently pursuing flying lessons, she plans to attend the University of North Dakota after high school to study commercial aviation.
Johnson's extracurricular activities also include concert, jazz, marching and community band, one-act and spring plays, youth group and the MHS newspaper, The Maroon. She's also a senior ambassador, vice president of student council and member and public relations officer of the school's National Honor Society.
Johnson was also recognized by her peers as homecoming queen.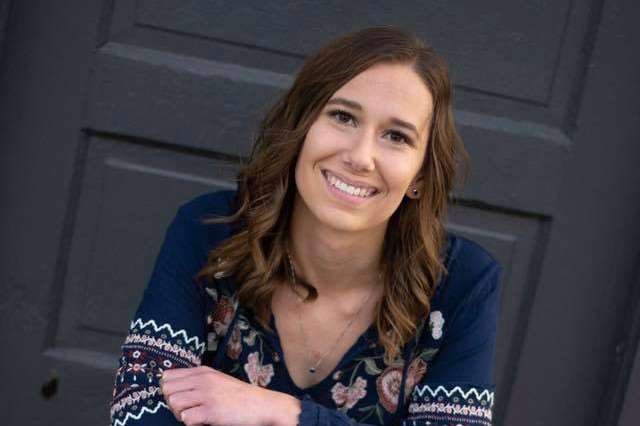 The "Student of the Month" is awarded through a partnership of Heartland and KJAM Radio in Madison and recognizes exceptional students in one of five area school districts. Heartland provides wholesale power to the cities of Arlington, Colman, Howard, Madison and Volga, all of which are in the KJAM listening area.
Each month of the school year, Heartland presents an outstanding student from one of these schools with a recognition certificate and small token, and advertisements announcing the winning student air on KJAM Radio. Officials from each participating school nominate students for the award.
This is the seventh year Heartland and KJAM have teamed up to offer this program.