Six customers make upgrades, receive grants
April 2, 2015
March was a busy month for energy efficiency projects in Heartland customer communities. Heartland awarded six energy efficiency grants to utilities for making street lighting upgrades and installing new meters.
Miller, SD began a street lighting project upgrading 40 lights from high pressure sodium to LED. With annual energy savings expected at 14,510 kWh and a simple payback period of less than five years, Miller was awarded a grant of $4,200.
---
Bryant, SD received a grant for $5,000 as they recently started upgrading street lights throughout the city, replacing 45 mercury vapor lights and six high pressure sodium lights with LEDs. The project is a viable one for the city with savings estimated at 29,842 kWh per year and a simple payback of three years.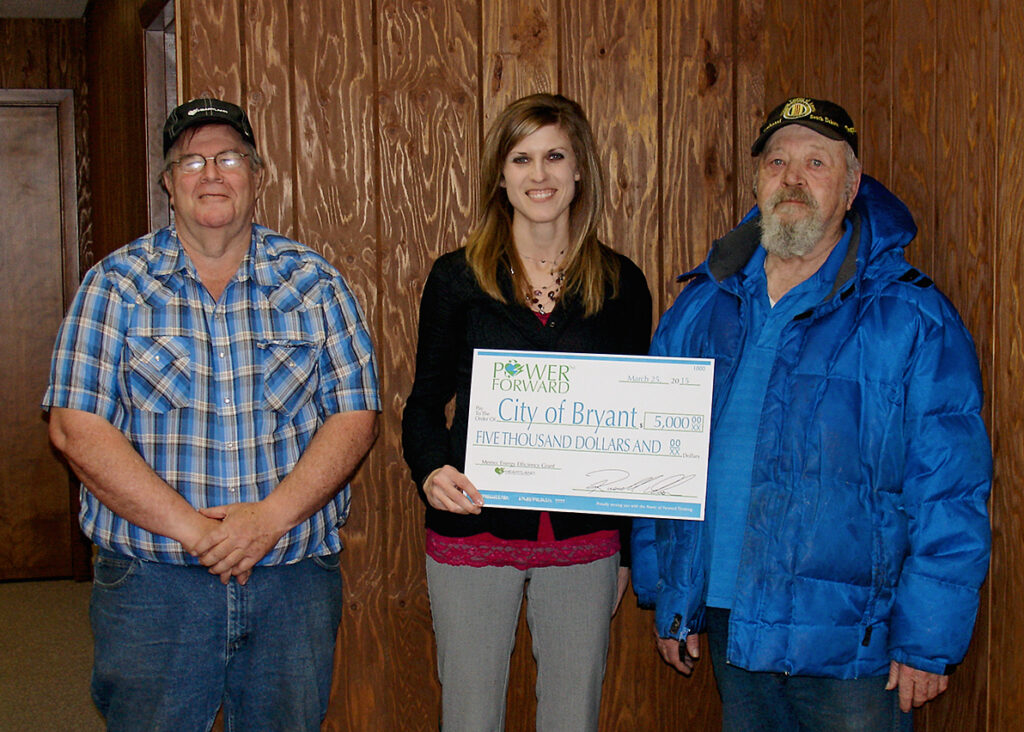 ---
Madelia, MN started the second phase of their street lighting upgrade this year, replacing 60 high pressure sodium fixtures with LEDs and receiving a grant of $5,000. Annual energy savings are expected at just over 36,000 kWh and the project is expected to pay for itself in energy savings in just over four years.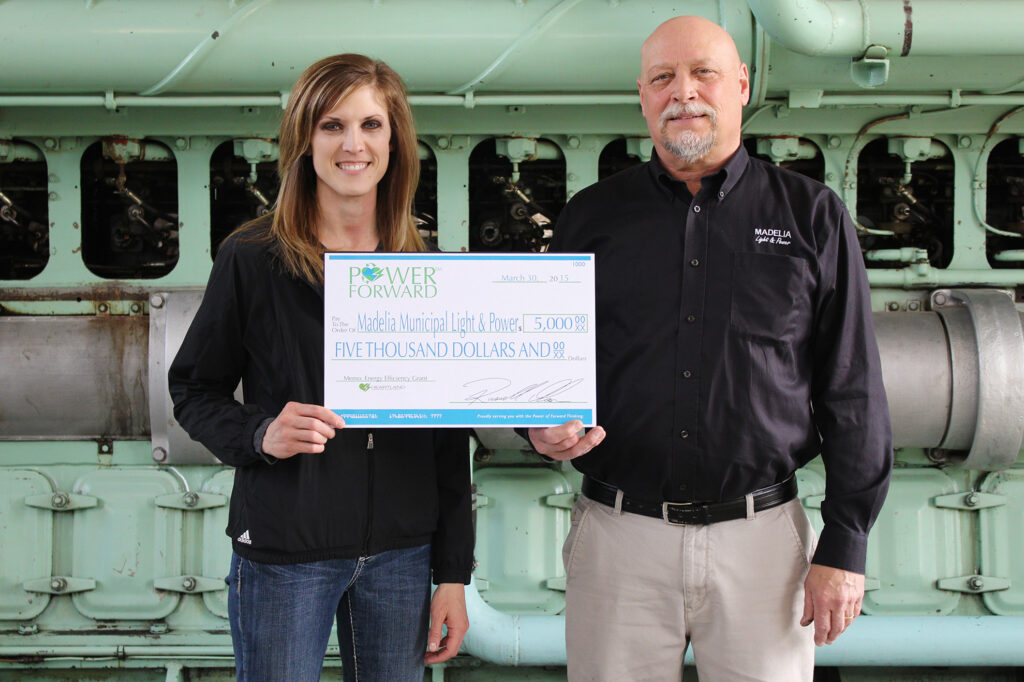 ---
High pressure sodium street lights along the highway in Volga, SD are being upgraded to LED. The city was awarded a grant for $2,800 for replacing 18 fixtures for expected annual savings of 11,245 kWh and a simple payback period of just under five years.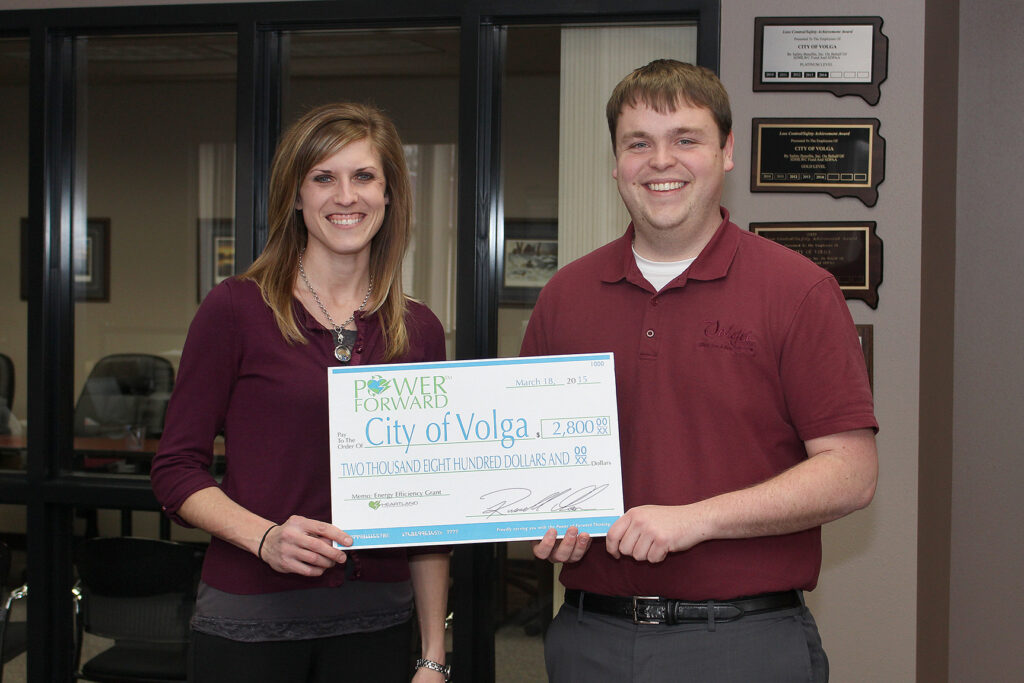 ---
Sixty street lights are being replaced in Sioux Falls, SD for expected savings of just over 48,000 kWh annually. High pressure sodium lights in different sections of the city will be upgraded to LED and the project will see a simple payback of less than five years. The city was awarded a grant from Heartland for $5,000.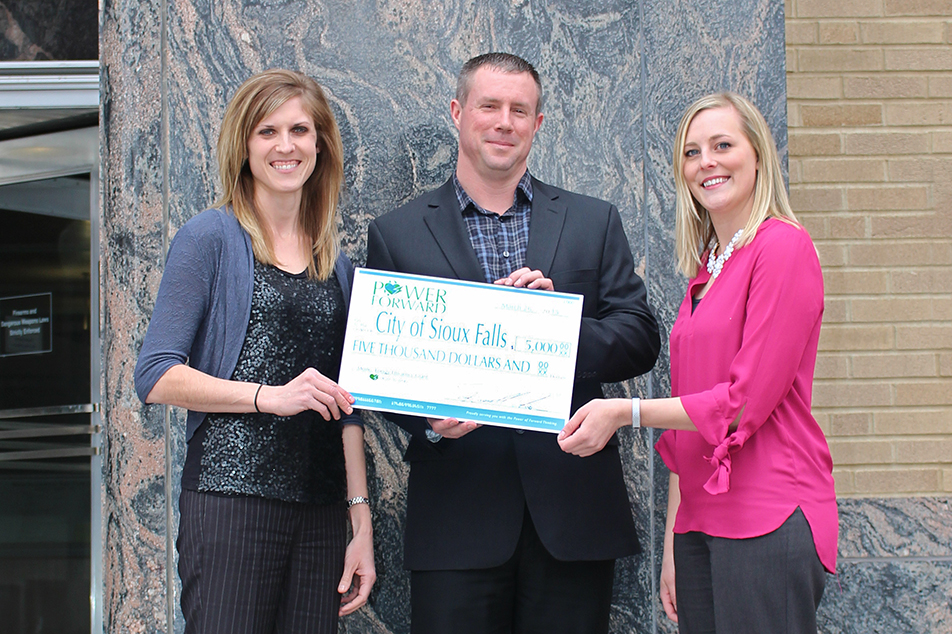 ---
Truman, MN was awarded an energy efficiency grant of $5,000 for two separate projects. The city is upgrading 30 high pressure sodium street lights with LEDs for expected annual savings of 22,000 kWh and the project will pay for itself in savings in less than two and a half years. Truman is also upgrading a portion of the city's electric meters with an AMR system.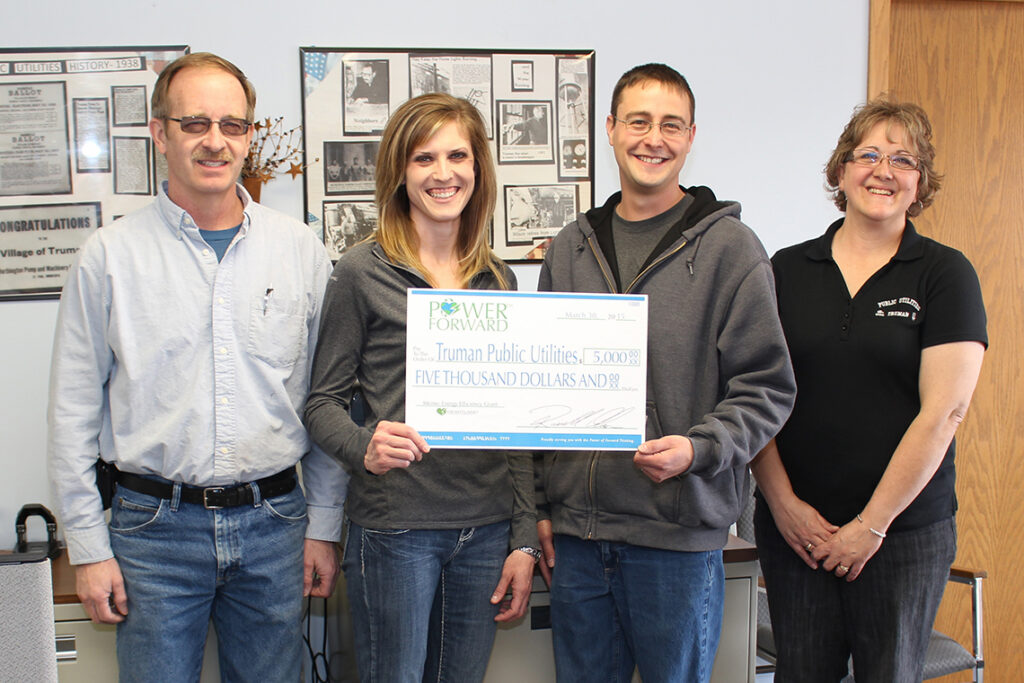 ---
Heartland awards energy efficiency grants to customers for projects that improve efficiencies within the city. For more information contact Heartland Communications Manager Ann Hyland at ahyland@hcpd.com.