Samantha Winker named Student of the Month
November 30, 2022
Howard, SD senior earns award from Heartland Energy and KJAM Radio
Samantha Winker loves volunteering and helping others in her community. Her passion has led her to assist with a variety of civic projects, including the local backpack program, bible camps, and decorating for Memorial Day, among others.
Her upstanding character also shines at school. The Howard High School senior has a strong commitment to academics and numerous extracurricular activities and organizations.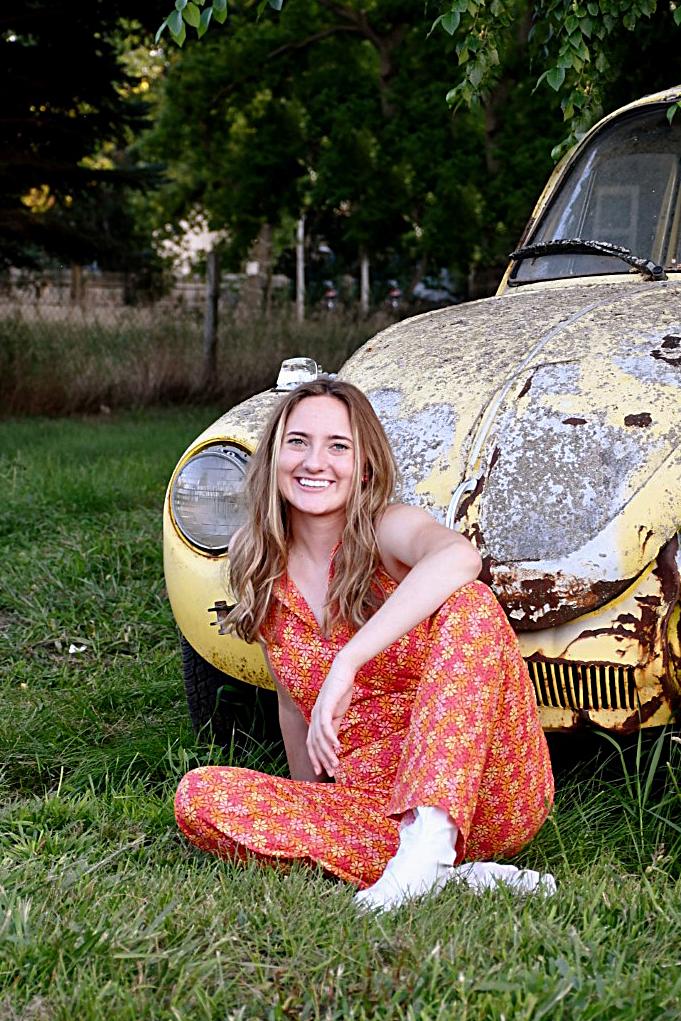 "Samantha has routinely challenged herself with some very rigorous coursework as well as participated in a variety of leadership positions that have made our school a stronger place," said HHS Principal T.A. Aslesen. "We are very proud of her and look forward to the great things she will accomplish in her future."
Winker has been named Student of the Month by Heartland Energy and KJAM Radio. She is recognized for her drive, caring nature and outstanding achievement in and out of the classroom.
Winker is a member of the National Honor Society, including serving as an NHS officer. She is a four-year member of the 'A' Honor Roll and carries higher than a 4.0 GPA. She's also a member of the school's Quiz Bowl team.
Winker is also active in Student Council and FCCLA and served as FCCLA President her junior and senior years. She helps with stats for the basketball team, cheers, and enjoys shooting sports in 4-H.
Winker also excels in the fine arts, with a notable talent for oil painting (see examples below). She also participates in band and oral interp.
Winker is the daughter of Jerry Winker and Jean Morrison. After high school she plans to attend South Dakota School of Mines & Technology to pursue a degree in mechanical engineering.
The "Student of the Month" is awarded through a partnership of Heartland Energy and KJAM Radio in Madison and recognizes exceptional students in one of five area school districts. Heartland Energy provides wholesale power to the cities of Arlington, Colman, Howard, Madison and Volga, all of which are in the KJAM listening area.
Each month of the school year, Heartland Energy presents an outstanding student from one of these schools with a recognition certificate and small token, and advertisements announcing the winning student air on KJAM Radio. Officials from each participating school nominate students for the award.
This is the twelfth year Heartland Energy and KJAM have teamed up to offer this program.