Saddie Palmquist named Student of the Month
April 6, 2021
Howard, SD senior earns award from Heartland and KJAM Radio
Saddie Palmquist has been named March Student of the Month by Heartland Consumers Power District and KJAM Radio. The Howard High School senior is recognized for her various achievements and exceptional character.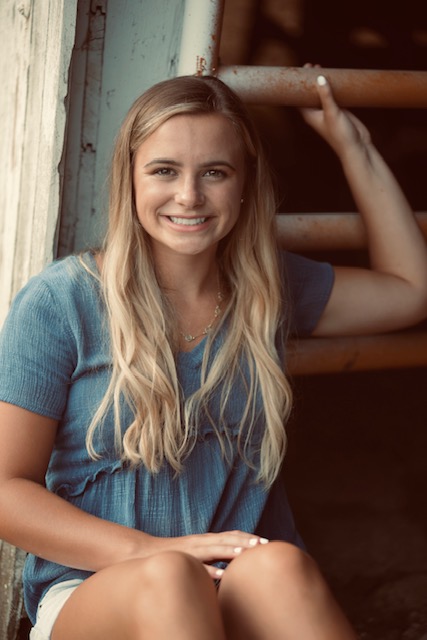 "Saddie is an outstanding and conscientious student who has been a great role model to many of our younger students," said Howard Principal T.A. Aslesen. "She is going to have a great post-secondary career and discover many ways to lend her gifts to many fortunate people and organizations. We are excited to see how she uses her potential."
Palmquist is a well-rounded student athlete who finds success in and out of the classroom. She participates in three sports, including cross country, basketball and track, and cheers for the football team.
She earned Academic All-State honors for cross country this past year and is a member of the National Honor Society. She is also a member of Student Council and the Quiz Bowl team.
In her free time, she enjoys hanging out with friends, hiking, puzzles and church youth group activities.
Palmquist is the daughter of Justin and Kandy Palmquist. After high school, she plans to attend Dakota State University in Madison and pursue a degree in cyber operations.
The "Student of the Month" is awarded through a partnership of Heartland and KJAM Radio in Madison and recognizes exceptional students in one of five area school districts. Heartland provides wholesale power to the cities of Arlington, Colman, Howard, Madison and Volga, all of which are in the KJAM listening area.
Each month of the school year, Heartland presents an outstanding student from one of these schools with a recognition certificate and small token, and advertisements announcing the winning student air on KJAM Radio. Officials from each participating school nominate students for the award.
This is the tenth year Heartland and KJAM have teamed up to offer this program.