Pauli joins Heartland board
January 21, 2021
Madison resident Dr. Josh Pauli is the newest member of the Heartland Consumers Power District Board of Directors.
Dr. Pauli was appointed to represent Subdivision 10, which consists of the municipalities of Madison, Groton and Volga, SD.
"Josh has a unique background and will bring great value to Heartland and our board," said Heartland Board President Mark Joffer. "His cybersecurity and technology expertise will certainly prove valuable as Heartland moves forward."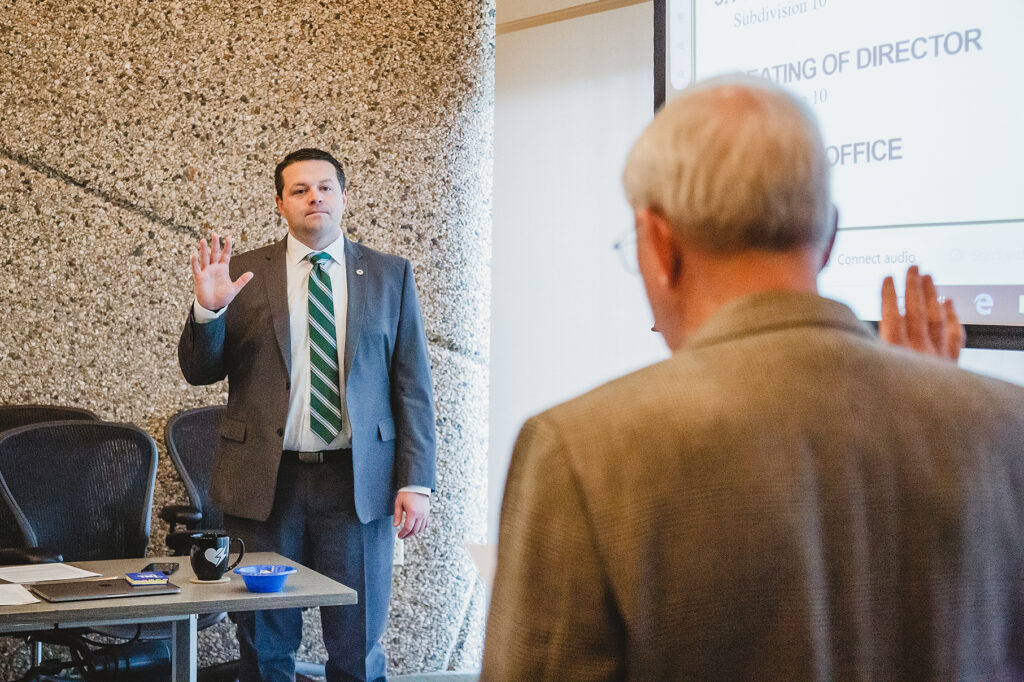 Dr. Pauli serves as the executive director of the Dakota State University Applied Research Lab. He received his Ph.D. in software engineering from North Dakota State University and has been a professor at DSU in the Beacom College of Computer and Cyber Sciences since 2004.
Dr. Pauli leads funded research in cybersecurity for government agencies and private sector partnerships.
As a longtime Madison resident, Pauli became interested in serving on the Heartland board after learning of the support Heartland provides communities outside of power supply.
"I know many of the Heartland staff members and have always been intrigued with the projects they were involved in," Pauli said. "I'm looking forward to helping Heartland continue to expand and serve customers."
Dr. Pauli says he is honored by the opportunity to serve an organization in the Madison community. He is excited to get to know his fellow board members and learn more about Heartland and the public power industry.
He is also interested to see how renewable and clean energy technologies are integrated into public power, especially in rural areas.
"Renewable energy is a complex topic with many angles to consider," Pauli said. "In addition to environmental impacts, there are financial and legal considerations as well as logistical concerns. Those difficult problems interest me a great deal."
Dr. Pauli also serves on the board of directors of Dacotah Bank in Aberdeen, SD and LifeScape in Sioux Falls, SD.
In his free time, he enjoys golf, cycling and traveling. He and his wife Samantha have two adult daughters: Elizabeth and Madison.
Subdivision 10 was previously served by Dave Westbrock, who passed away in 2020.