Parker Finance Officer retiring
December 3, 2015
After 15 years serving as finance officer for the city of Parker, SD, Jeanne Duchscher will retire December 31.
"Jeanne has been a great asset for the city of Parker," said Heartland CEO Russell Olson. "She brought a wealth of knowledge and positive energy to her position and she will be missed."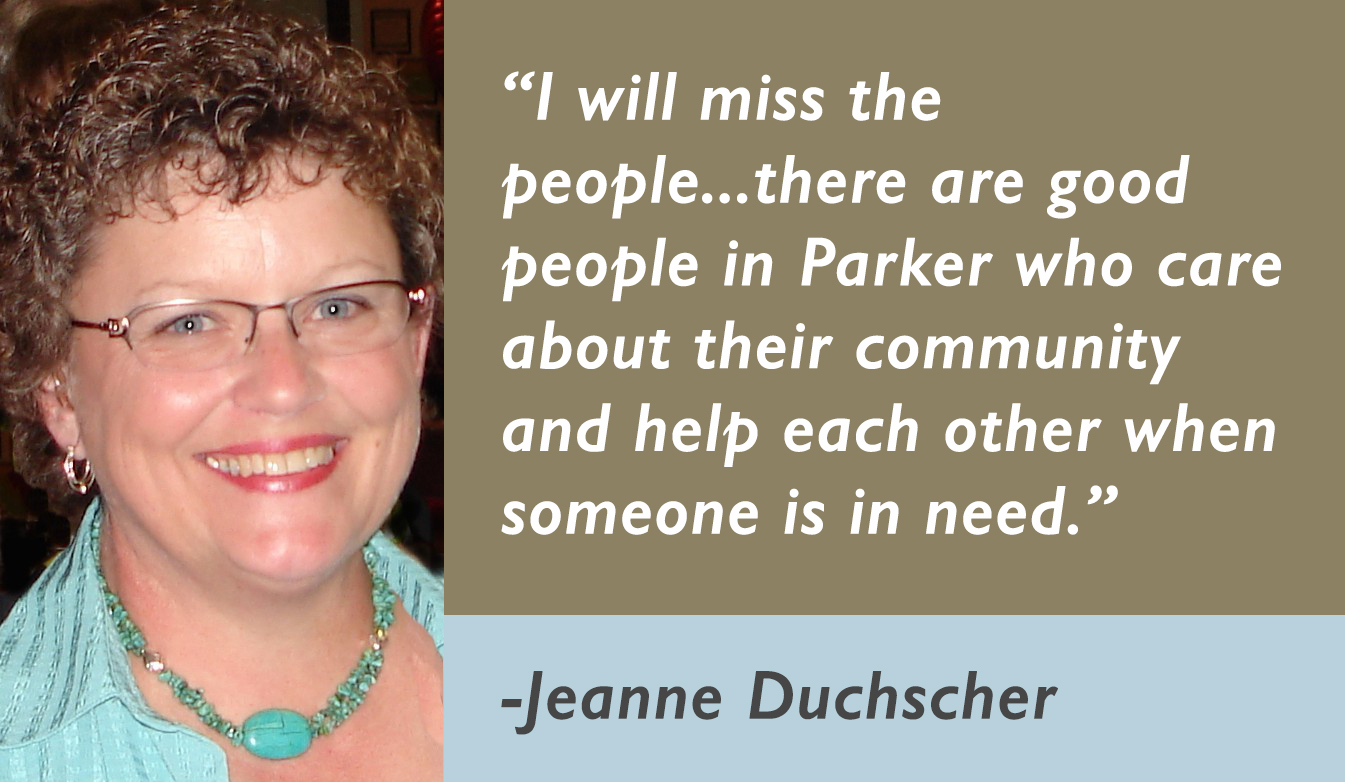 During her tenure in Parker, Duchscher has been a strong advocate for her community. She is a board member of the Parker Development Corporation and is involved with Parker's planning and zoning commission. She has also been active in multiple industry organizations and taken on various leadership roles. She is a member of the South Dakota Governmental Finance Officer Association and served as president from 2009-2010. She is a past board member of the South Dakota Municipal League (SDML), serving as the association's 1st vice president in 2013 and president in 2014, and has been a member of SDML's policy committee.
In 2013 she was recognized for her achievements by SDML with the Excellence in Municipal Government Award. South Dakota Senator Corey Brown presented the award to Duchscher, saying she  was "instrumental in gaining recognition and economic development projects for her city."
In 2015, Duchscher attended the National League of Cities Convention in Washington, D.C. and was asked to participate in a special task force committee with others from across the country to discuss water and wastewater funding.
A native of Rugby, ND, Duchscher attended Minot State College in Minot, ND. Prior to her position in Parker, Duchscher was the business manager for the Wall, SD School District for eight years and for the Northwest School District in Lodgepole, SD for  seven years.
Upon her retirement, Duchscher plans to spend more time with her family. She and her husband of 44 years, Tim, have two children and one grandson. She will enjoy the peace and quiet, but will certainly miss at least one aspect of her job.
"I will miss the people–the residents, city of Parker employees and all the people I have met related to government financing," Duchscher said. "There are good people in Parker who care about their community and help each other when someone is in need."
Congratulations Jeanne!