Open for business
January 26, 2018
Article originally appeared in the January 25, 2018 issue of the Miner County Pioneer; reprinted with permission. Photos by Heather Poulson.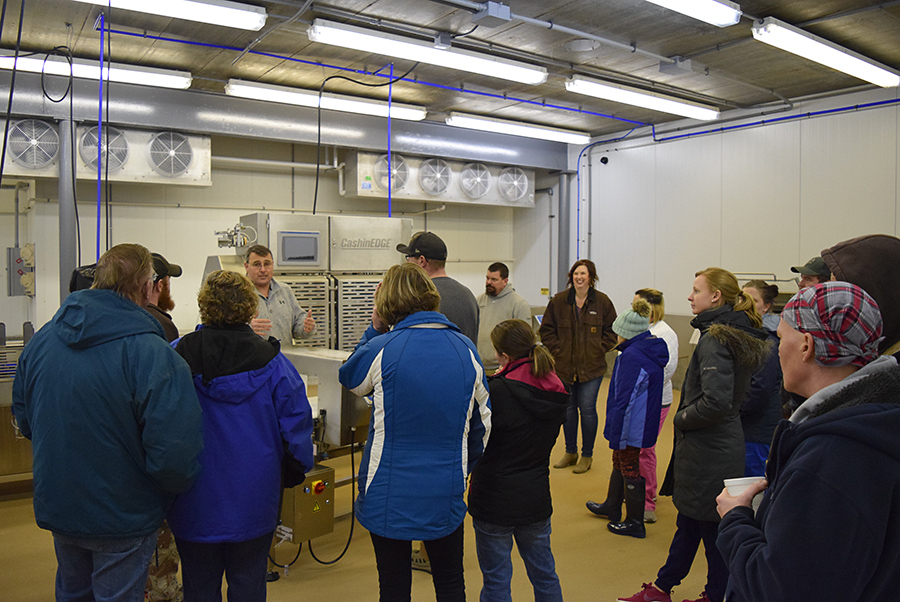 After purchasing the Howard building on Hwy 34 around one year ago, Quality Custom Meats opened it's doors to the community. The building has been completely remodeled.
"There is not anything that has not changed with the building," said Quality Manager Alan Peterson, one of the staff members giving tours on Thursday, January 18 during the open house.
Quality Custom Meats is a packaging company. They will receive the raw product, season, smoke and package products to be distributed to their customers.
Production started on Friday, January 19.
Quality Custom Meats has hired around 20 employees and will begin with bacon, meat sticks and hamburger and may expand to other products in the future.
"The goal is 6000 lbs. per day of bacon the first week and then gradually increase to 20,000 lbs per day plus grinding," said owner Bart Bickley. "I am excited to finally get started and glad to be here in Howard."