New ownership brings dramatic transformation to Plankinton Roadside Food and Fuel
May 5, 2021
Heartland incentives aid in facelift, growth
The South Dakota Mail contributed to this story
Great ideas can present themselves in unusual places. The key is to act upon them.
While Cory Tobin was working cattle in his pasture one day, an idea hit him.
He called John Neuheisel, long-time owner of the Roadside Station in Plankinton, SD, to see if he would consider selling the store. John invited him in to talk and the two made an important connection.
Tobin's idea was about to become reality. Neuheisel believed his station, where he spent most of his life, would be in good hands with Tobin and his wife Shannon.
On May 20th, 2019, the Tobins officially became the new owners of Roadside Station. That's when the real work began.
Facelift offers added conveniences
The Tobins spent a lot of time with general contractors to form a new vision for the station. The design plans were finalized in November and left in the hands of a trusted friend, Matt Schultz Construction of Parker, SD.
The entire building was transformed into an open space, combining dine-in facilities with convenience store items, as well as a place to gas up and refresh. With the new look, a new name was given – Roadside Food and Fuel.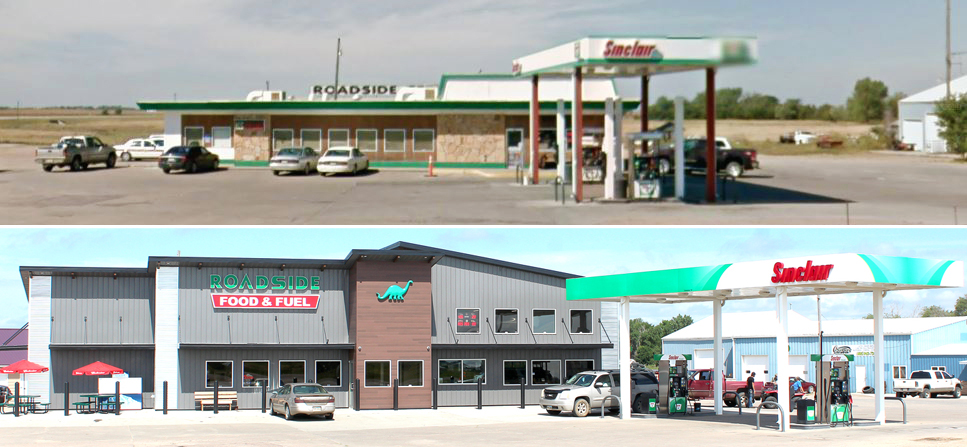 Renovation included a new kitchen with fryer, grill and broaster. Everything in the station is new, except for a dependable 1969 walk in cooler.
Both hot and cold food items are now offered throughout the day, from early morning breakfast to fresh-made salads, sandwiches, appetizers, and broasted chicken. Lunch specials are offered during the week.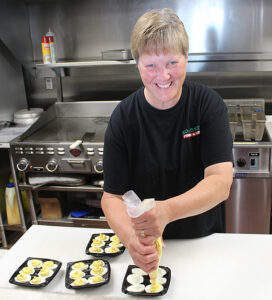 A new drive-up window was added on the west side of the building for customer convenience. This includes picking up to-go food orders, as well as convenience store items. Tobin says it will also be useful in a January blizzard when customers can simply drive up and ask for any in-store item without having to get out of their vehicle.
Fully stocked shelves and coolers of snack items and refreshments fill the north portion of the building, as well as automotive items and household sundries.
In the south portion of the building is a refreshment and coffee bar, cold case, casino and fully renovated restrooms. Two brightly umbrellaed bistro tables are featured in the front for outdoor dining.
Rebates help with upgrades
All new LED lights were installed in the building to replace outdated halogen and fluorescent fixtures. The energy efficient, brighter lights qualified for rebates from Heartland's energy efficiency program, Power Forward.
The station received over $700 from Heartland in commercial lighting rebates.
The station was also able to take advantage of Heartland's growth incentive program. New and expanding businesses are eligible for rebates on their electric bills equating to one year's worth of free power over a three-year period.
The station was able to start taking advantage of the incentive in the third quarter of 2020, after renovations were complete.
In the first two quarters since becoming eligible, they have received over $4,000 in growth incentives.
"The Tobins have done a remarkable job with Roadside Food and Fuel," said Heartland Chief Communications Officer Ann Hyland. "They essentially created a new business with something to offer everyone in Plankinton as well as those passing by on the interstate. Heartland is excited to see their positive impact on the community."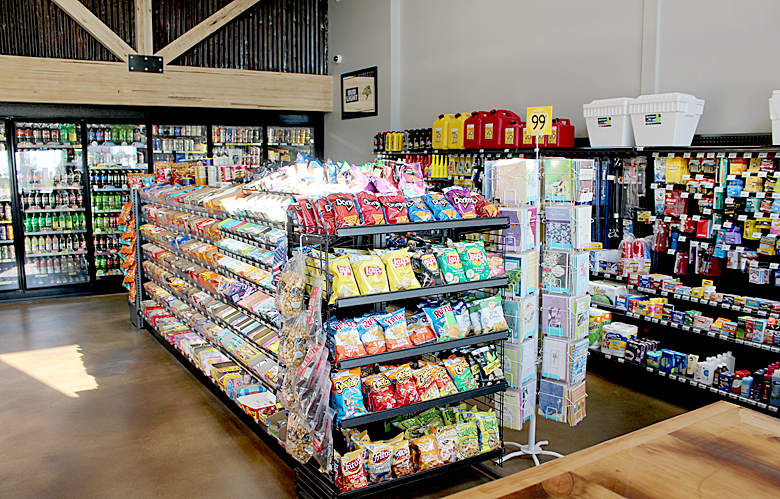 Family affair
Roadside Food and Fuel is a quick and easy stop off Interstate 90 with quality Sinclair petroleum in addition to the new food offerings.
Twelve full- and part-time workers were added to the 7 original Roadside employees who stayed on.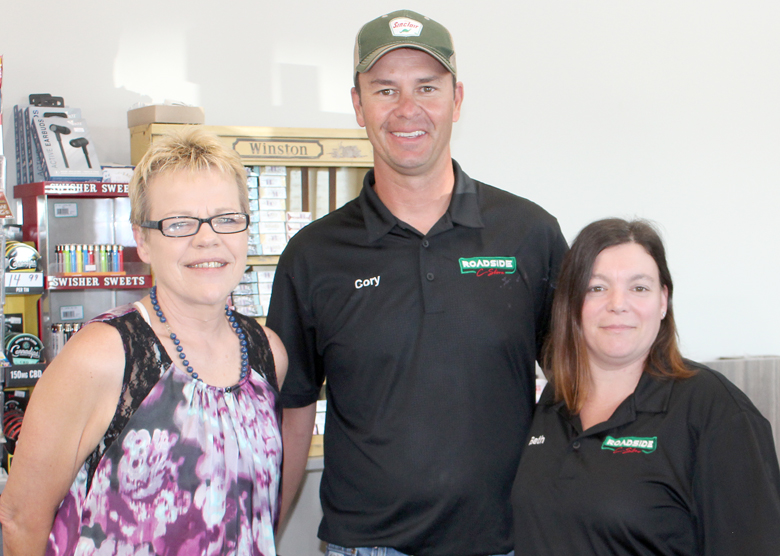 The entire Tobin family has been active in managing the store as their sons Hadley, Griffin, Cain and Will have all taken an active role at the business, whether it be working in the kitchen, stocking shelves, or sweeping floors.
Hints of Plankinton nostalgia can be seen and felt at the Roadside with dining tables crafted from flooring from a former local grocery store floor. The Tobins also hope to add signage from local Main Street businesses to the interior décor to continue the hometown feel.
Tobin credits the success of the business to their employees. He is also appreciative of his business mentor, former owner John Neuheisel, for working the past year at the station, offering institutional knowledge and guidance.
Tobin is proud to be from Plankinton and is looking forward to playing an active role in the future of the community. "We're all stewards of these businesses," he says.