New Madison hotel nears completion
July 1, 2019
Local investors and community partners look forward to opening of city's newest amenity
Scan the skyline of Madison's Lakeview Industrial Park and your eyes are bound to land on a bright red roof.
The pronounced canopy tops the city's newest feature, a three-story Best Western Plus hotel taking shape along Highway 34.
The project was instituted by a group of community members who recognized the need for additional hotel rooms, namely local businessmen Terry Schultz and Ron Howe.
With help from a group of investors, gap financing obtained from local and federal organizations, and the city affirming its support through the creation of a tax-increment finance district towards property development, the 70-room hotel is set to open later this summer.
"This project has been a true community effort," said Schultz. "When we started reaching out to gauge interest, we found support from all over town. People were ready for this."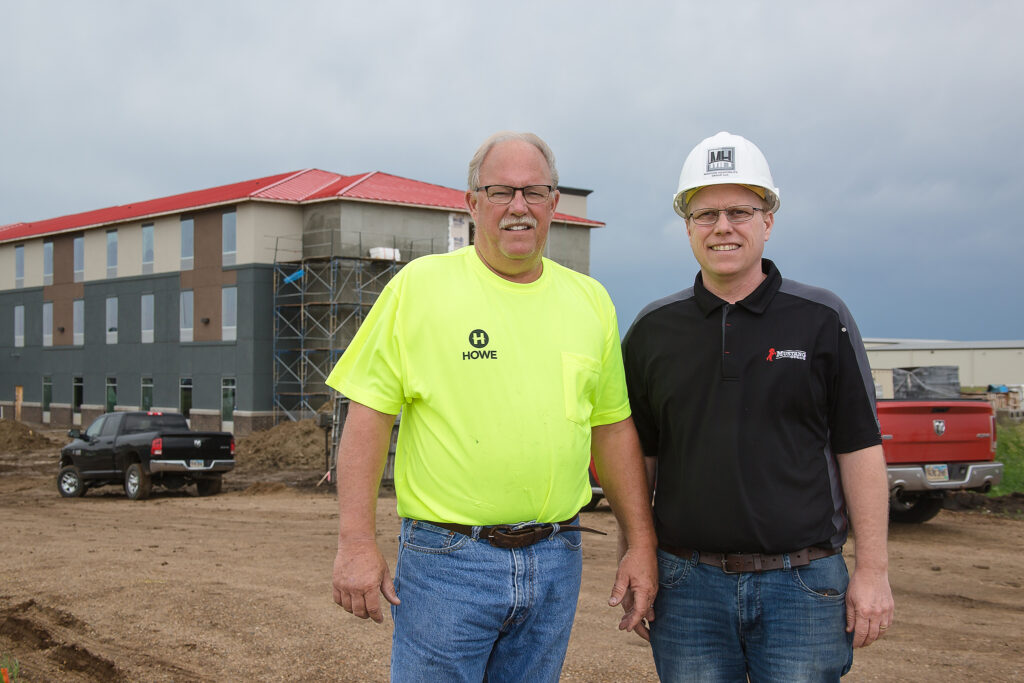 Partner found in Heartland
One major proponent throughout has been the hotel's future next-door neighbor, Heartland Consumers Power District. Madison's wholesale electric power provider, Heartland has a played an active role in seeing the development take shape.
"Economic development takes partnerships," said Casey Crabtree, Heartland's director of economic development and governmental affairs. "The success of any project takes people working together toward a common goal, and that is certainly the case in Madison. Heartland is proud to partner with the Madison Hospitality Group to see the hotel through from inception to completion."
Early on Crabtree connected the investors with Toby Morris of Dougherty & Company, an investment bank and brokerage firm.
Morris helped prepare a tax-increment financing (TIF) district to help finance $1.2 million of infrastructure improvements to the land where the hotel will stand. The Madison City Commission approved the creation of the TIF district in July of 2018, effectively moving the project forward to the next phase.
Heartland also served as a major backer of the project, awarding Madison Hospitality Group (MHG) $1 million in financing as part of USDA's Rural Economic Development Loan and Grant (REDLG) Program. As a public power provider, Heartland is one of only two entities in the state of South Dakota that may apply for REDLG funds.
"REDLG provides zero-percent interest loans to not-for-profit utilities such as Heartland," said Crabtree. "We pass funds through to local businesses for projects that will create and retain employment in rural areas and spur community development."
Furthermore, once the hotel is complete, it will be eligible for growth and hiring incentives through Heartland, which includes rebates on their electric bills for the first three years and cash incentives for jobs created.
"Projects like this have a ripple effect on the surrounding area," Crabtree said. "This hotel will create jobs, increase the local tax base, and spur sales at other local businesses. Heartland's programs are designed to help businesses get up and running for the benefit of the community."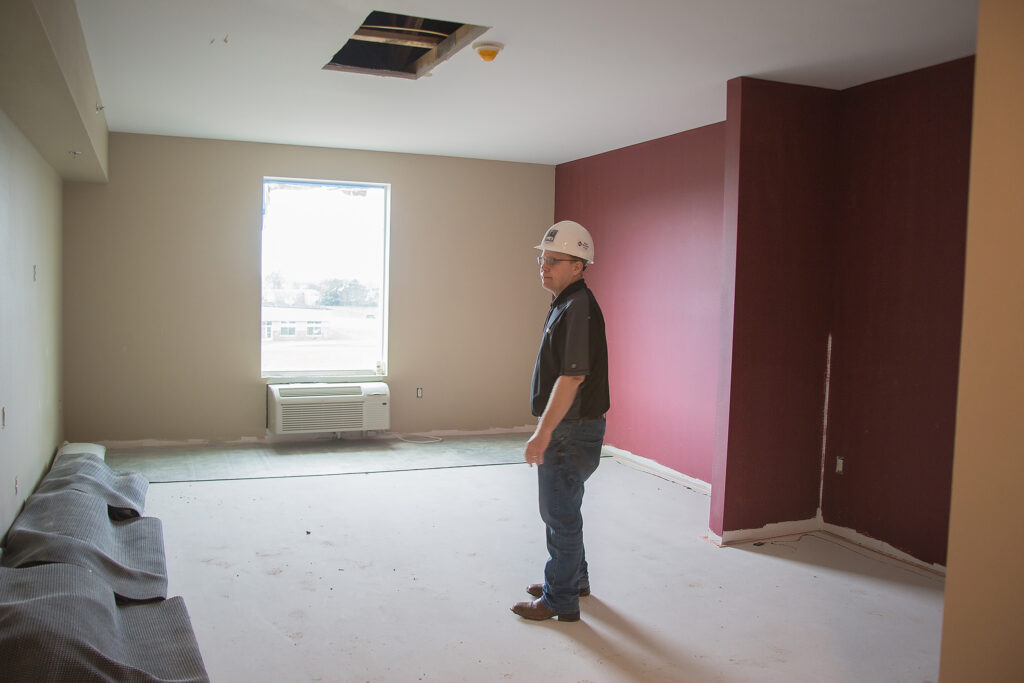 Fulfilling a community need
Schultz had been tossing around the idea of building a hotel for years. Backed by a study showing the need for an additional hotel in the city, he partnered with Howe to develop a plan. They were able to recruit other investors and MHG was born.
With help from the Lake Area Improvement Corporation, MHG drew up plans for a new 70-room hotel to be built on seven acres within the Lakeview Industrial Park.
"This is an exciting time for Madison," said Eric Fosheim, executive director of the LAIC. "A hotel along with any future development around the site will spur even more growth. As we look to host events and recruit businesses, additional lodging options affords us more opportunities to make things happen."
The developers formally announced their plans to the public in November of 2017. Since the beginning, it has been hailed as a true community effort, garnering support from area residents and business leaders as well as from within the school district and Dakota State University.
"Dakota State University is experiencing unprecedented growth," said DSU President José-Marie Griffiths, Ph.D., "growth in academics and enrollment, in research opportunities, in new partnerships, and in our athletics programs. This new hotel will provide much-needed infrastructure to support these programs and the many campus events we host each year."
Excitement grows for opening
Completion of the hotel is anticipated for August, just over a year after breaking ground. Schultz said people have already requested room reservations.
For now, the public watches construction progress and eagerly awaits the chance to check out Madison's latest success.
"We can't wait for everybody to see it," said Schultz. "This has been a long time coming and we're proud of this investment in the community and more importantly, the benefit it will provide to the people who live here."