Miller grocery store revival
September 4, 2018
Newly remodeled store opens after local groups partner to entice new owners
Public Power is Good for Business is a quarterly section highlighting successful businesses and projects located in our customer communities. Public power communities help foster prosperity and growth by offering reliable electric service at cost-based rates.
With new ownership, a new name and many improvements, the grocery store in Miller, South Dakota is making a triumphant return. Operating as Kessler's Grocery since April, the supermarket is undergoing a transformation that is stirring excitement among area residents and community leaders.
"Kessler's has an upstanding reputation, and their store adds value to an exceptional shopping experience that already exists in Miller," said Tammy Caffee, executive director of On Hand Development Corporation (On Hand). "We are so pleased to welcome them to the community."
On Hand is among a group of organizations, businesses and individuals that helped bring Kessler's to town. Now, as the store continues with its remodel, yet still welcomes throngs of shoppers, Caffee and others reflect on their efforts and the rewarding results.
Grocery store a valuable asset
Formerly Tucker's SuperValu, the grocery store has held a long-time presence in the community. Over the years, Caffee and others at On Hand had many discussions with owner Bruce Tucker about opportunities for growth.
When the conversation turned to a business sale, it wasn't taken lightly.
"We're very serious about doing the right thing for our town," Caffee said. "Other than perhaps a school, a grocery store is the heart of a community. Everyone needs to eat, and access to fresh, high quality food is truly important. If you can't find that locally, you'll drive until you find it."
The nearest supermarket is roughly 45 miles from Miller. Caffee and others feared that once people left town for groceries, they would do all their other shopping elsewhere.
Tucker shared the same sentiment and was determined to keep a grocery store in the community. He sought out Reed and Tim Kessler, owners of the successful Kessler's Food & Liquor in Aberdeen, SD, to discuss a change in ownership.
Collaborative effort to retain store
As luck would have it, the Kesslers were already looking to expand, but hadn't made any firm decisions.
"On Hand joined the conversation because we wanted to show support and boost their confidence in Miller," Caffee said.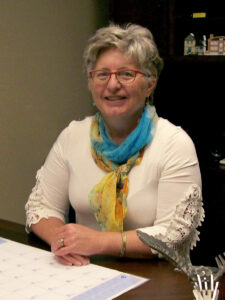 On Hand offers a revolving loan fund to provide gap financing for projects that promote development, such as purchasing land, new construction, remodel work, purchasing equipment or working capital needs. The non-profit also has access to a wealth of programs available throughout the region and state.
Partnering with local banks and Dakota Resources, a regional non-profit community development organization, On Hand put together a favorable financing package to help with the purchase of the grocery store.
Heartland Consumers Power District, the city's wholesale public power supplier, matched nearly half of those funds through a low-interest loan from the Heartland Economic development Loan Program (HELP) Fund.
"Like most projects we work on, collaboration proved to be a key component in reaching success," said Heartland Director of Economic Development Casey Crabtree. "A grocery store is an essential service in a rural community like Miller and we are happy to help bridge the financing gap and help see this project come to fruition."
Like Caffee, Crabtree believes the entire Miller community and region will benefit from this project.
"Grocery sales are year-round, generating significant revenue for the city in sales and property taxes," he said. "This project guarantees at least fifteen full-time jobs remain in the community and adds value to the local shopping experience. Furthermore, it will likely draw new shoppers to the area."
New and improved business and facility
Since Kesslers took over, the grocery store has been receiving a much-needed, large-scale face-lift. The store remains open during construction with work completed in phases and during overnight hours so as not to disrupt business.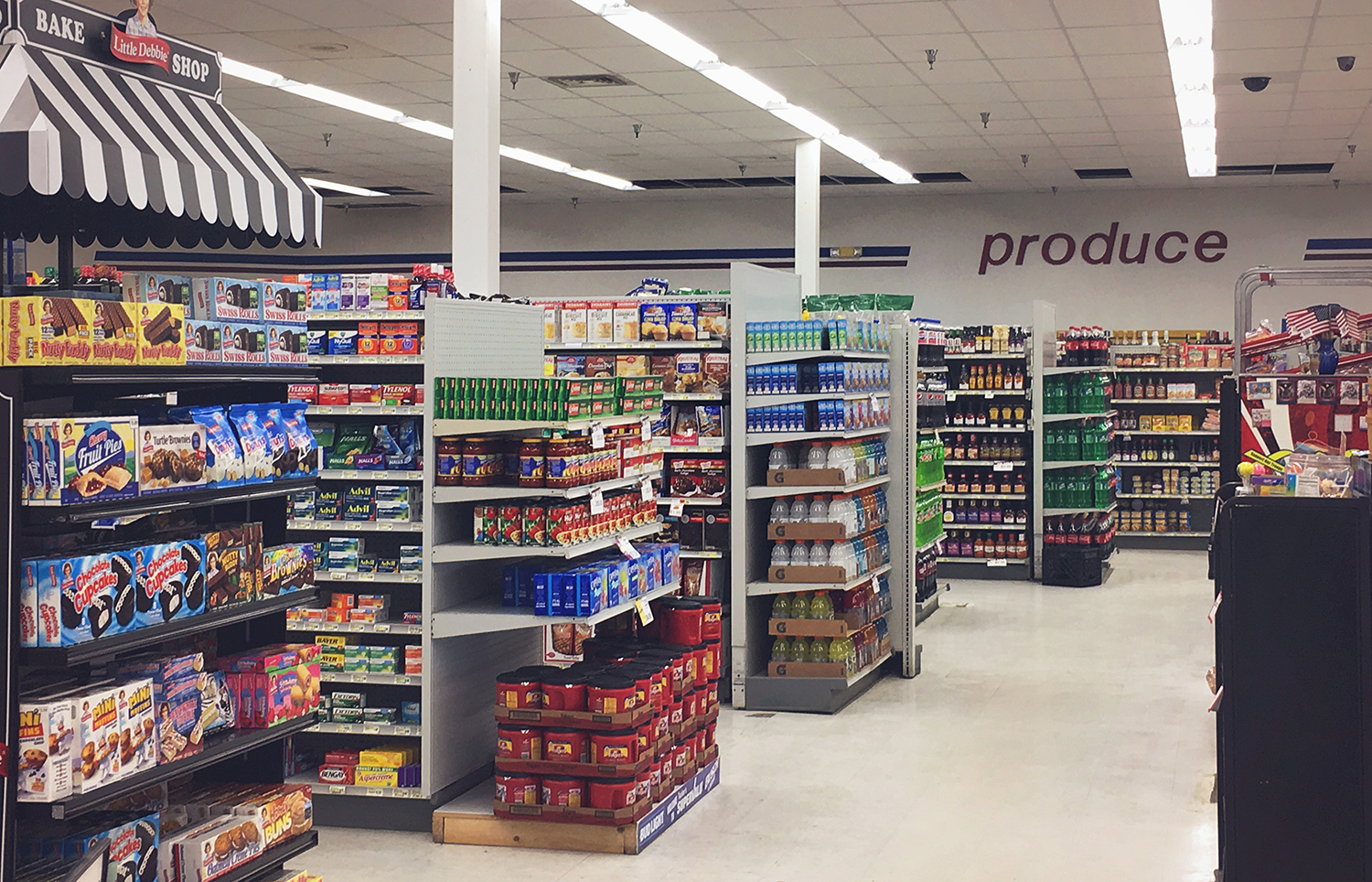 In mid-April, construction and installation began on new flooring, freezers, refrigerators, coolers, fixtures and displays. The remodel also includes a new deli featuring fresh meat, produce, homemade salads and Kessler's signature Tiger Meat, while the bakery is stocked with donuts and rolls from their Aberdeen location.
The restrooms have been remodeled, new automatic sliding doors installed and the liquor department has been expanded and upgraded. The exterior is currently being painted and new outdoor signs will be going up in the coming weeks.
Kessler's is also installing gas pumps in the parking lot that will provide regular and unleaded fuel, diesel and a Pump Perks program.
All renovations are expected to be completed by mid-October.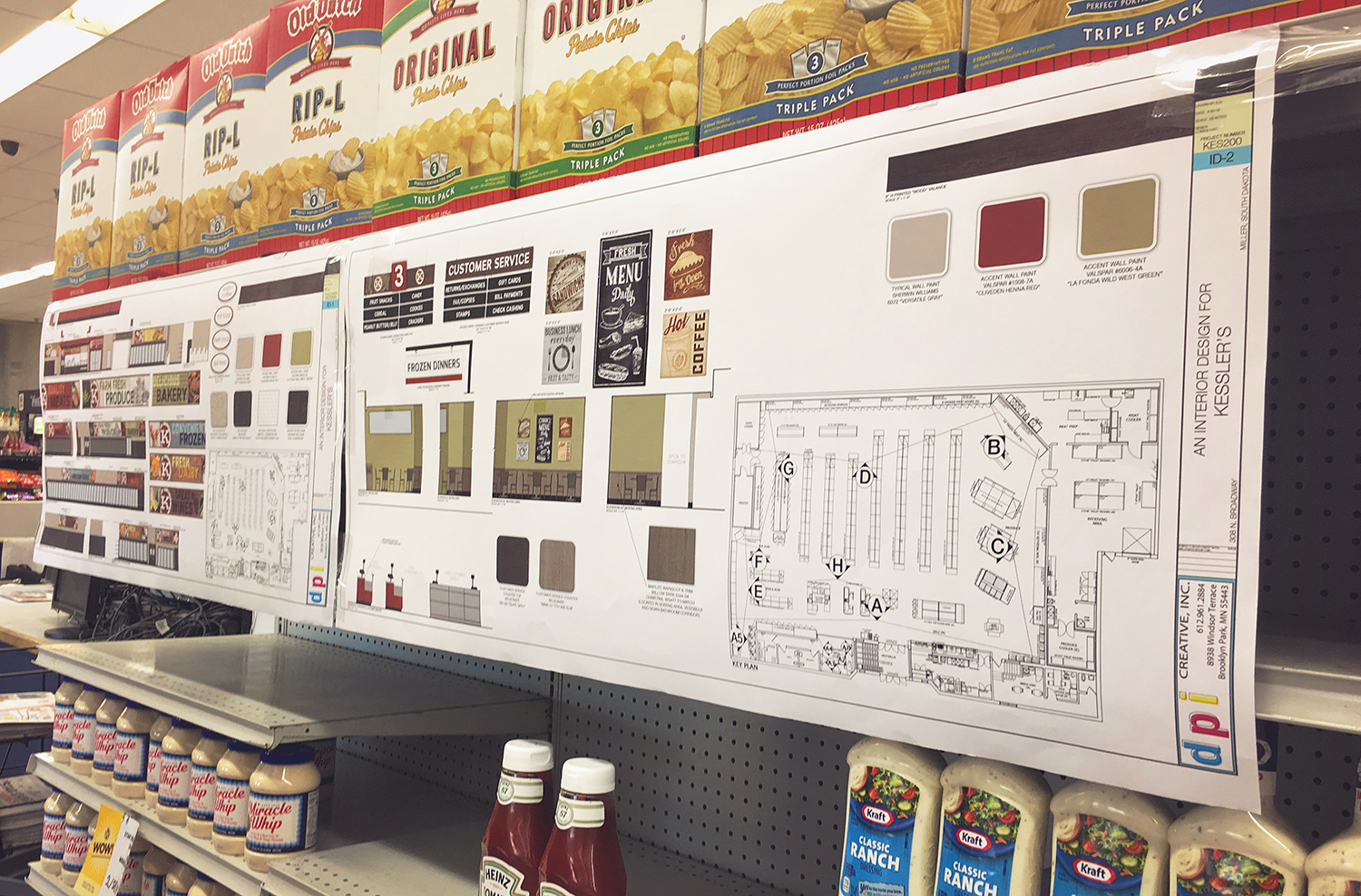 The Kessler's team say the improvements add value to the store and emphasize their focus on customer service. Marketing and Sales Manager Megan Hardie told the Aberdeen News the goal is to become South Dakota's most-trusted retailer.
"We couldn't be happier to be Miller's new hometown grocer," said Hardie. "We are overwhelmed by the level of support we have received from the community. Everyone has been so warm and welcoming. We are appreciative of everyone's patience during the remodel. It has been messy at times but will be a beautiful new store soon."
Groundwork laid
According to Caffee, Miller already boasts a comprehensive shopping district with unique coffee shops, clothing boutiques and more, drawing patrons from miles around. The grocery store is yet another attraction.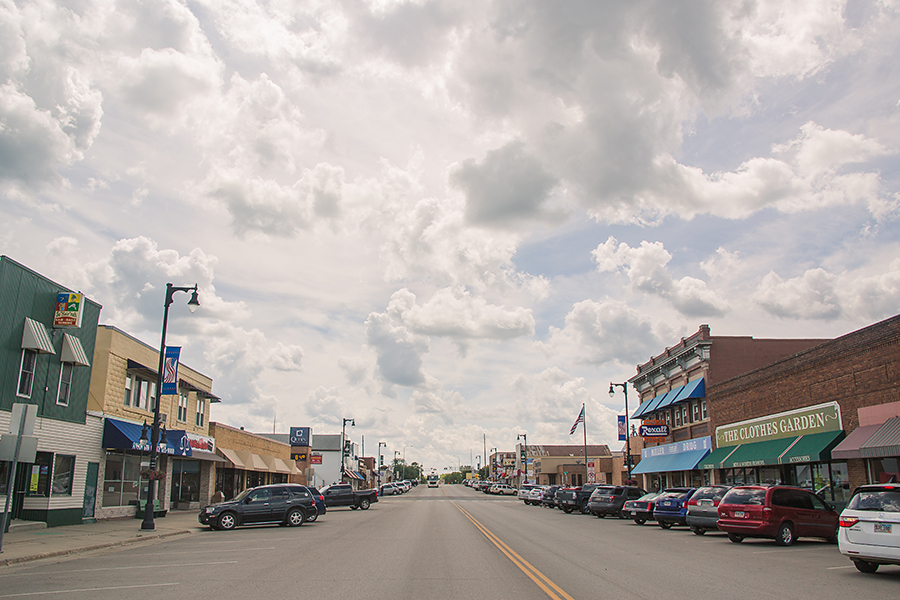 She commends the city for laying the groundwork for a stable business climate. For the past two summers, crews have been working on an elaborate infrastructure project leaving large stretches of the community under construction for weeks at a time.
"Our business community needs solid infrastructure to operate, and hats off to the mayor and city council for moving forward with the project and making that investment," she said.
The city's progressive attitude is shared by other community leaders, especially concerning Kessler's. From beginning to end, a number of people from the development corporation as well as other business owners played a role in the project, including the building's former owner.
"When he decided to sell, Bruce was adamant about Kessler's. He initiated the process because he wanted what was best for the area," she said.
Following Tucker's lead, On Hand and others teamed up to create the best environment to welcome the new business.
"We all worked together toward the same goal because we all understood the importance of keeping a grocery store in Miller."