Making room to grow
January 30, 2017
Utility systems studies in Volga determine infrastructure requirements, feasibility
Ask any seasoned community developer and he or she will tell you: economic development doesn't just happen.
Efforts must be made to improve a city's quality of life, to create jobs and increase the tax base.
Successful development corporations and communities are proactive, constantly committing time and resources to create and nurture attractive business climates.
This includes developing comprehensive strategies and incentives, cultivating leaders, leveraging resources, and examining and capitalizing on trends—all in order to recruit businesses and workforce.
One crucial step of the process often overlooked is ensuring appropriate infrastructure is available for current and prospective users.
"Available sites and buildings as well as sound infrastructure such as roads, water and power supply are among the top factors considered by new and expanding businesses," said Heartland Director of Economic Development Casey Crabtree. "Cities lacking the services and facilities needed for business operation are no longer competitive options for development."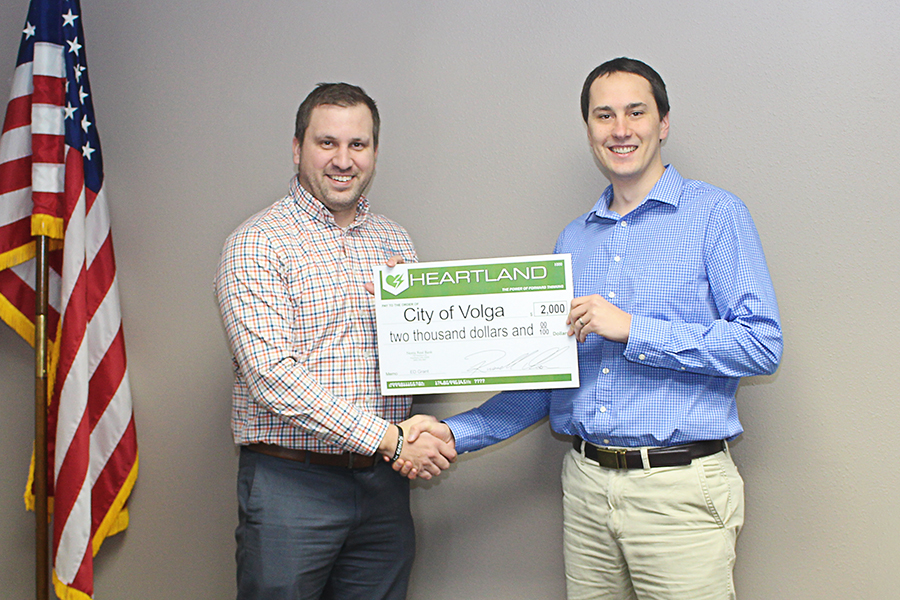 Utility studies reveal outlook
Officials in Volga, SD are taking proactive first steps to determine if their city has room for future growth. The city secured a $2,000 economic development grant from Heartland to help pay for electric, water and wastewater facility studies.
The results will be used to help plan for future commercial, industrial and residential development.
"The studies will help determine our needs as well as what system improvements need to be made to facilitate growth," said Volga City Administrator Jameson Berreth.
"We also want the most exact data available for new and expanding businesses."
Strategic plan provides roadmap
Volga officials are also working with First District Association of Local Governments of Watertown, SD to develop a strategic plan.
A housing boom in 2016 plus several new businesses indicates the small community is flourishing. However, land available for development is limited and some of the city's current systems are strained.
"The water study outlined some moderate needs, and our wastewater system is in need of some major upgrades," said Berreth. "To ensure quality public services now and in the future, being able to accurately plan ahead is critical."
Recipe for success
Crabtree says Volga is on the right track for growth.
"Knowing what you have available and what you can accommodate is key. From there, you can determine next steps and develop a plan for success," he said.
Part of that plan, he reminds developers, is taking all the necessary measures to welcome growth, including showing initiative.
"When it comes to economic development, you can't hope it will happen. You have to make it happen," said Crabtree. "The path path Volga is on right now–I'm confident it will lead to nothing but success."
Heartland provides grants to customers to help fund projects that spark growth and development. Community projects that promote economic prosperity, support new business opportunities or improve the social and economic well-being of local residents may qualify.
Visit hcpd.com/economic-development for more information.