Madison Regional Health opens, obtains funding from Heartland
February 1, 2016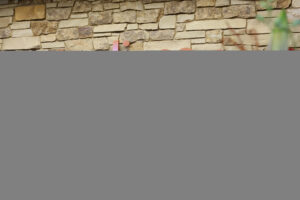 At a time when many health care facilities in rural Midwest communities are renovating or expanding in order to keep up with the latest technology and improve patient services, one organization opted for a  brand new health system built from the ground up. The doors opened in October 2015 to a new $36.8 million facility in Madison, South Dakota. Resulting from the fusion of Madison Community Hospital, Northland Family Practice Clinic and Interlakes Medical Center, Madison Regional Health System is a non-profit, independent critical access hospital and clinic serving residents in Lake County and the surrounding area. Medical services include inpatient and outpatient care, such as obstetrical, surgical, clinical and nutritional, among others. The state-of-the-art facility is a milestone for the community and represents the future of health care in Madison and the entire region.
"This project builds upon the quality of care the hospital and our associated physician clinics provide by offering the best possible environment for patient care," said Madison Regional Health CEO Tammy Miller.
Construction on the 110,000 square-foot,  22-bed facility began in 2013 after five years of planning. The new building is modern and efficient, equipped with the latest technology and equipment. It was designed with the patient in mind, featuring natural light and soothing colors as well as more practical improvements such as wireless computers for patient monitoring and private bathrooms in patient rooms. The building offers four OB rooms and a birthing center, accommodating the organization's recently expanded women's health care services. It also features updated OR units and a pharmacy, a larger emergency room, more space for outpatient care, and a cafeteria open to the public, among other amenities.
The new facility replaces a hospital built in 1962. The new location is ideal, sitting on a major highway bypass on the south edge of Madison allowing for easy access and room to grow. Dakota State University purchased the old building with plans to renovate and transform it into student housing and support services space.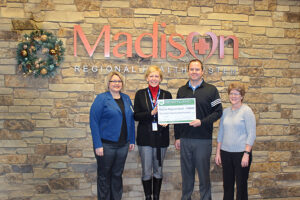 Miller and project officials utilized federal and local resources for funding. The U.S. Department of Agriculture (USDA) Rural Development awarded two loans totaling over $30 million, including a $20.5 million loan through the Community Facilities Direct Loan Program and a $10 million Rural Development Guarantee with AgStar Financial Services.
"Madison Regional Health continues a tradition of health care that has been serving this area for over a century," said Heartland CEO Russell Olson. "We are proud to be involved in this critical project. The new facility offers expanded options and services, ensuring high-quality care for the region for years to come."
Heartland issued Madison Regional Health a $1.3 million loan at 0% interest for ten years to help with the purchase of patient telemetry equipment, radiology equipment and furniture. Heartland acquired funds from the USDA Rural Economic Development Loan and Grant (REDLG) program, which provides funding to rural projects through local utilities. USDA provides zero interest loans to local utilities which they, in turn, pass through to local businesses for projects that will create and retain employment in local areas. REDLG awarded Heartland a $1 million loan and $300,000 grant for the project.
The Madison Regional Health System currently employs 225 people and continues to lease space to offer Sanford dialysis and Avera medical supply services. Meyer Orthodontics of Brookings, SD also has office space in the new facility.
*Public Power is Good for Business is a quarterly section highlighting successful businesses located in our customer communities. Public power communities help foster prosperity and growth by offering reliable electric service at low rates.
USDA is an equal opportunity provider, employer and lender. See full non-discrimination statement for further information.