Mackenzie Hemmer named Student of the Month
January 4, 2022
Colman-Egan standout Mackenzie Hemmer has been named Student of the Month by Heartland and KJAM Radio. She was nominated by officials at her school, who recognize her outstanding achievements in and out of the classroom.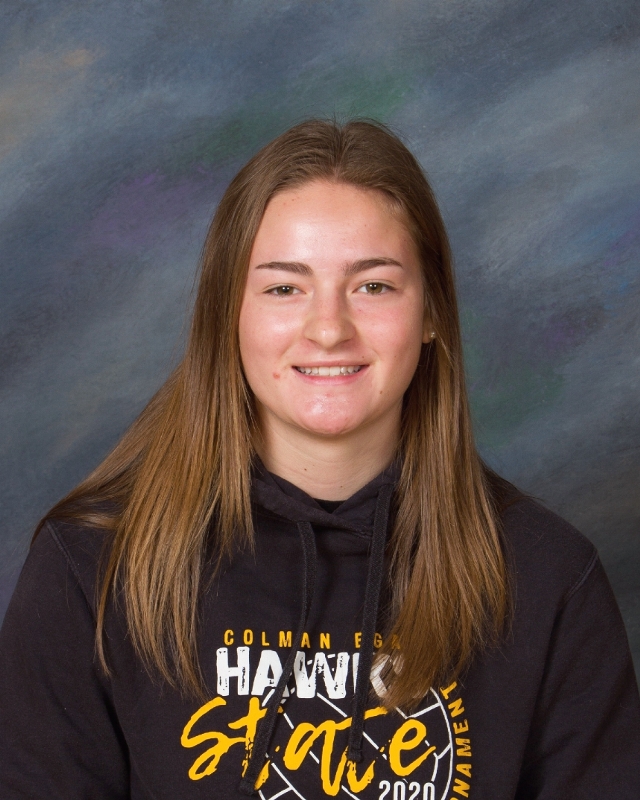 "Mackenzie is a hard-working girl who puts great effort into everything she does," said Colman-Egan Student Advisor Ashley Milbrandt. "She is a terrific athlete, student and community member."
Hemmer is a three-sport student athlete, participating in track and field, basketball and volleyball. She was a member of the Hawks' state champion girls' track team last spring as well as the state runner up volleyball team this fall. She even earned a spot on the Class B Volleyball All-State Second Team.
Her career includes many accolades, including multiple years on all-conference and academic all-conference teams. She also hit two major milestones her senior year: 1,000 career digs in volleyball and 1,000 career points in basketball.
Hemmer also excels in the classroom. She has been on Colman-Egan's honor roll since seventh grade and is a member of National Honor Society.
In her free time Hemmer enjoys hunting and participating in church youth group. She also plays softball and AAU basketball.
Hemmer is the daughter of Jeff and Kim Hemmer. After high school she plans to attend a four-year university to study nursing and participate in track.
The "Student of the Month" is awarded through a partnership of Heartland and KJAM Radio in Madison and recognizes exceptional students in one of five area school districts. Heartland provides wholesale power to the cities of Arlington, Colman, Howard, Madison and Volga, all of which are in the KJAM listening area.
Each month of the school year, Heartland presents an outstanding student from one of these schools with a recognition certificate and small token, and advertisements announcing the winning student air on KJAM Radio. Officials from each participating school nominate students for the award.
This is the eleventh year Heartland and KJAM have teamed up to offer this program.