Local business owners keep Main Street staple alive
March 7, 2023
by Jenna Aderhold, News Editor, Hamlin County Publishing Inc.; originally printed in the Estelline Journal; reprinted with permission
Ward's Store has been a staple on Main Street in Estelline for decades, so when previous owners Shon and Kim Ward decided to retire and put the store up for sale, two local Estelline business owners teamed up to purchase the business and keep Main Street alive.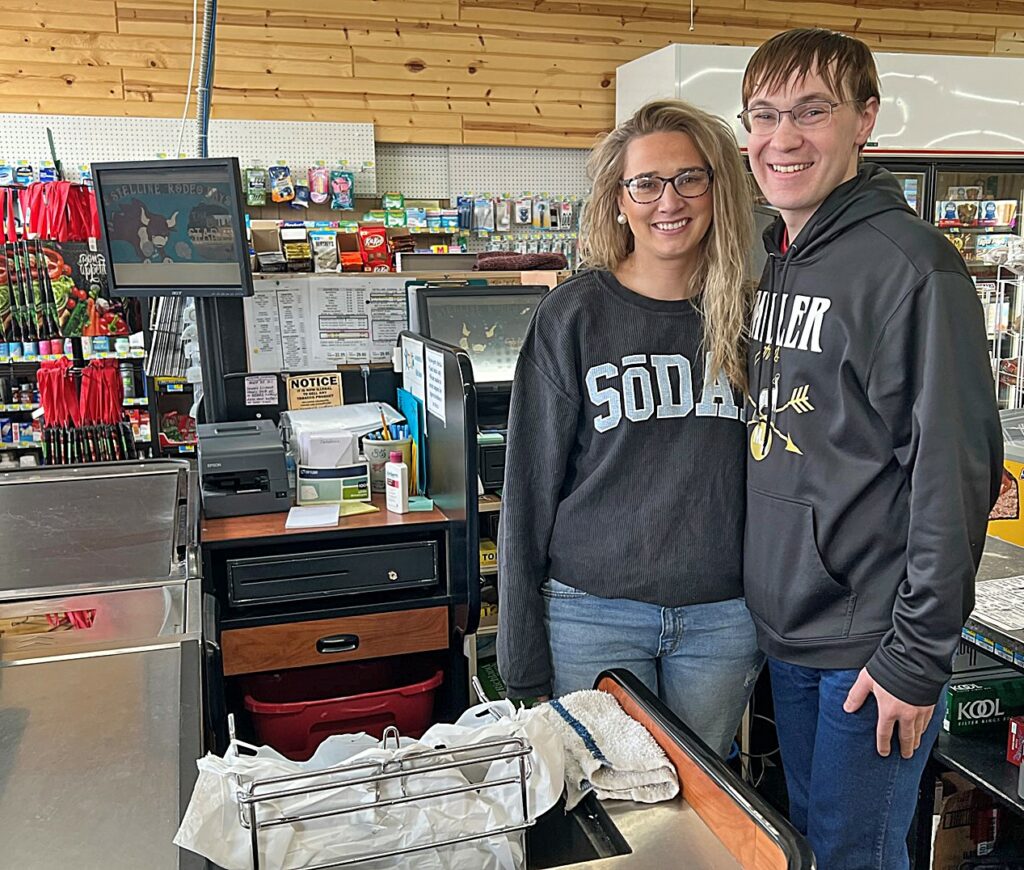 Chris Verhoek owns the Country Corner convenience store on the southwest side of Estelline and Stephanie Beare owns Hidden Beauty Salon and Boutique on Main Street. They saw an opportunity to serve the community by co-owning the grocery store and jumped in feet first. They both still maintain their personal businesses but are also present in the grocery store.
Verhoek takes care of the bookkeeping and information technology challenges of the store while Beare does a lot of the ordering and freight.
Kyle Ward was hired as the store manager and fills in the gaps as well as does the meat cutting. Ward is the nephew of former owners Shon and Kim Ward.
Verhoek said, "It's really cool that we're able to keep a legacy going, we kept a Ward in here. How many businesses that are generational can say they sold to someone else but still have a family member managing the business?"
Verhoek added it was really awesome that Kyle was willing and excited to manage the store.
They also kept all the staff during the transition and Verhoek said they've been a blessing to them as they have a large knowledge base about how the day to day operations go.
Both Verhoek and Beare said there's been a learning curve to owning a grocery store. Verhoek comes from a single serve type of store and the grocery store stocks triple the product he has at the c-store. Most visitors to the c-store just buy a few things where grocery store shoppers buy things in bulk.
Beare said figuring out how much to order and figuring out the trends has been her biggest learning curve, especially when it comes to fresh fruits and veggies and milk.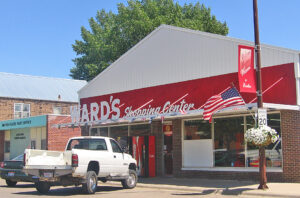 While purchasing the business was more of a service to the community, Verhoek said obviously they want the business to be profitable so they can stay open in Estelline.
"If the grocery store closes, Walmart gains another customer," said Verhoek.
The community has been receptive to the change in ownership. Most everything has stayed the same in the store, Verhoek said they just want to continue adding things to what's already working.
Right now the hours for the store are the same, 8 a.m. until 6 p.m. Monday through Saturday and then 9:30 a.m. until 12 p.m. on Sunday. They're toying around with the idea of staying open a half hour or an hour later during the week to accommodate shift changes.