Interstate Batteries hosts grand opening
August 1, 2018
Arlington business is newest resident of local industrial park
Just eleven months after officially breaking ground, Interstate Batteries owners Tyler and Jackie Henriksen celebrated the grand opening of their new facility in Arlington, SD. Visitors enjoyed tours, refreshments and door prizes followed by a ribbon cutting with the mayor, project officials and staff on July 27.
New and improved work space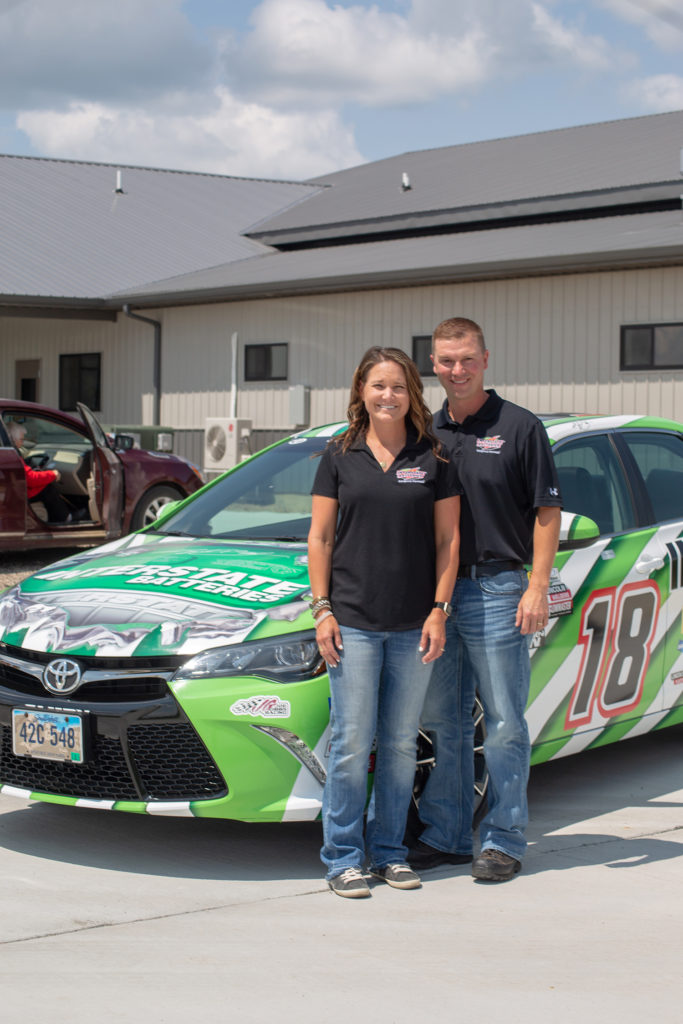 Interstate Batteries is the number one replacement brand battery wholesaler in North America with three distribution centers in South Dakota.
The Arlington branch has been a staple in the small community for decades. First opened in 1976 by Tyler's parents, Lonnie and Kristi Henriksen, Tyler and Jackie took over in 2006.
In 2014, they determined they would soon outgrow their current space. Opting to expand in their hometown, they broke ground in August of 2017.
Compared to the old facility, the new building provides ample space for inventory and has better curb appeal.
"We've definitely been seeing more retail traffic with the move," said Tyler. "This building is much more welcoming."
The facility consists of office space for up to 17 employees. A 12,000 square-foot warehouse stores about 15,000 batteries ranging from motorcycle and automotive to industrial and marine. Staff can charge up to 300 batteries a day in the on-site charging station.
Staff has been operating within the new location since mid-May.
"Between construction and the move, we only had to close our office for one day," he said.
Collaboration key to project success
The 19,000 square-foot building is located in Arlington's industrial park–an expansion that hinged on a partnership with the Arlington Community Development Corporation (ACDC) and other collaborators.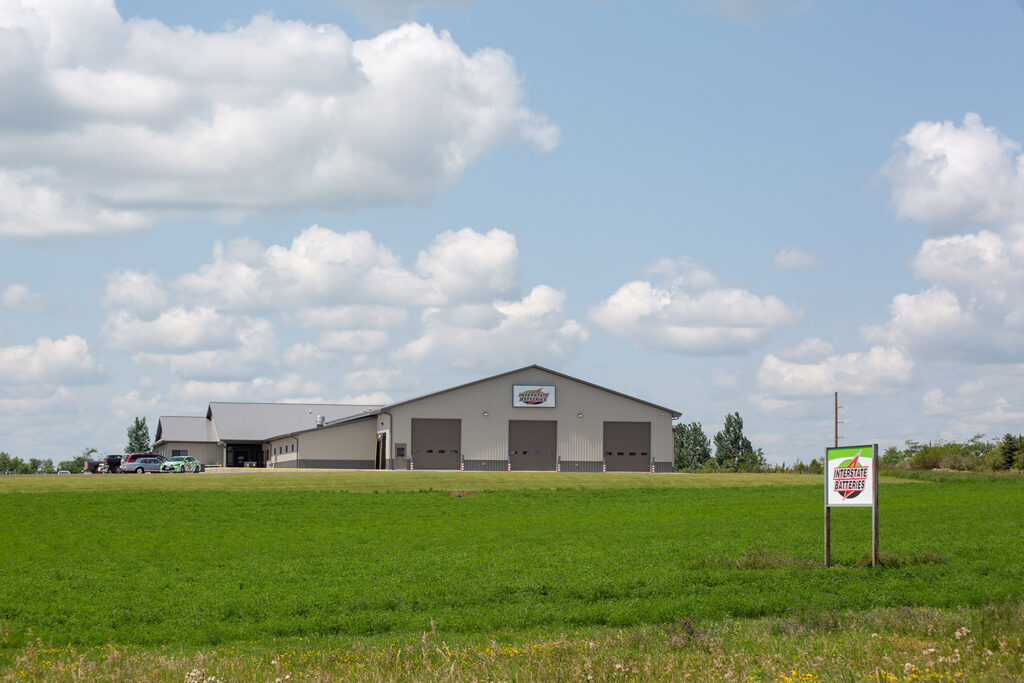 Prior to Interstate Batteries moving in, the industrial park was home to furrier TopLot Industries and pipeline supply depot TransCanada Regional Storehouses. To prepare for new development, in 2017 the ACDC expanded water, sewer, electric, roads, curb and gutter to four additional lots, totaling roughly 20 acres.
The Henriksens' decision to relocate to the park was contingent on the development of that infrastructure as well as financing through the South Dakota Governor's Office of Economic Development.
Heartland, the city's wholesale power supplier, secured nearly half a million dollars of USDA rural development funds to guarantee the GOED funding and partnered with local banks to see it through.
"The Henriksens decision to invest in the community of Arlington shows their commitment to their hometown and to rural development," said Heartland CEO Russell Olson. "We are proud to be part of this project and look forward to seeing further development in Arlington's industrial park."
Future is bright
Arlington's distribution center is one of two owned by the Henriksens, with the other located in Sioux Falls. Collectively they serve customers in eastern South Dakota, northwest Iowa and southwest Minnesota and employ almost 30 people.
With the project complete, the Arlington crew is happy to be back to normal day-to-day operations.
"There was definitely a lot of public interest leading up to the open house, so we were excited to welcome everyone and show off the new facility," Tyler said. "It's nice to have everything put away and everyone settled so that we can get back to focusing on doing what we do best–selling high quality batteries."
Although the Henriksens have no specific plans for future growth at this time, Tyler said anything is possible.
"We're proud to be a long-time member of this community and I hope we can continue to grow and find success."
[Best_Wordpress_Gallery id="9″ gal_title="Interstate Batteries Grand Opening"]