HELPing women in business
March 2, 2022
Female entrepreneurs find success with Heartland financing
Many famous women throughout history have blazed trails for and inspired generations of women to break barriers and create their own success.
Today, women continue to chart their own paths and make significant contributions to society. Female entrepreneurs make a profound impact on our economy and the number of female-owned businesses is on the rise.
According to the annual State of Women-Owned Business Report, the number of women-owned businesses increased 21% between 2014 and 2019 to account for nearly 13 million total businesses in the US. Females employed 10.1 million workers and accumulated $1.28 trillion in sales in 2019.
Women are making tremendous impacts in their markets, industries and communities, including those served by Heartland.
Heartland is proud to contribute to the success of innovative female entrepreneurs with financing through the Heartland Economic development Loan Program (HELP) Fund. Offering favorable terms and local financing opportunities, the HELP Fund allows small business owners to focus on serving customers and growing their business.
As we observe Women's History Month this March, we pay tribute to women who've shown ingenuity and resilience in their business ventures with HELP from Heartland.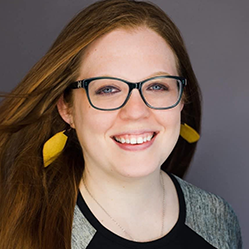 Entrepreneur: Krystal Hernandez
Business: La Plaza Fiesta, Madelia, MN
Employees: 18 FT, 11 PT
HELP impact: Four years into owning La Plaza Fiesta, a devastating fire ravaged Hernandez's business and seven others on Madelia's historic Main Street. Not willing to give up on her dream, she utilized a HELP Fund loan to reestablish her restaurant in the business district as well as replace kitchen equipment.
A HELP loan was also awarded to a locally-formed LLC to reconstruct the building which housed the restaurant.
Triumphs and challenges: Although her journey has been filled with ups and downs, Hernandez has managed to find a way to turn every burden into a blessing.
After an employer shuttered his businesses and left her without a job in 2008, Hernandez began working for a Mexican restaurant in Owatonna, MN. There she met her husband, Daniel, with whom she eventually purchased the restaurant and named La Plaza Fiesta.
In February of 2016, Hernandez was eight months pregnant with her first child, business was booming and she was a month away from opening a Mexican grocery store. The aforementioned fire halted plans, but if only for a minute.
With the community's support, the restaurant re-opened in a temporary location at the local country club. Meanwhile, the couple rebuilt the restaurant with triple the capacity and added their planned ethnic grocery store, Fiesta Market, next door.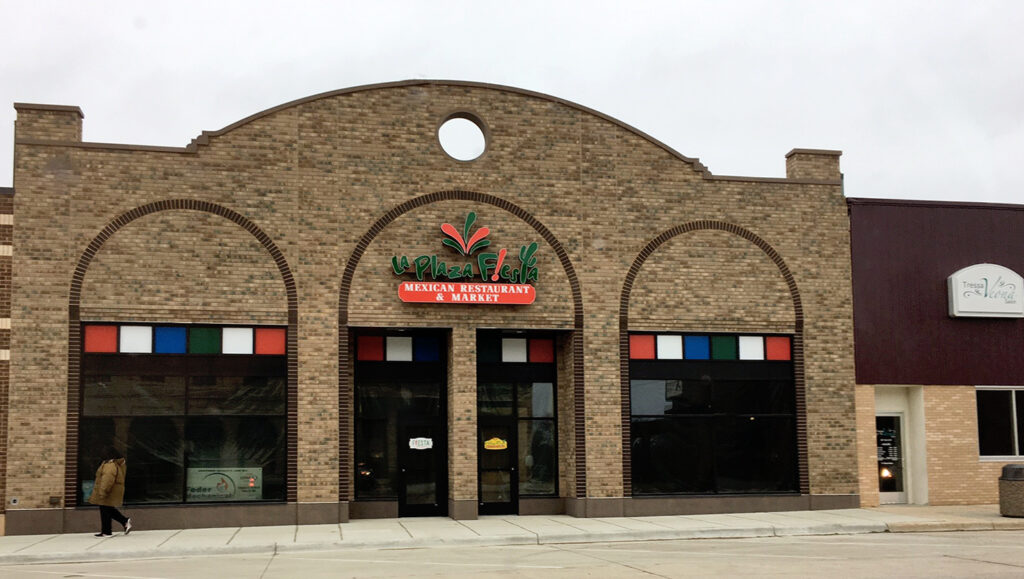 Then in 2020, COVID-19 hit, and with it came a breadth of challenges for the hospitality industry. To address food shortages and staffing issues, Hernandez had to get creative. She added an outdoor patio to avoid state-enforced capacity restrictions and served carry-out only during in-person shutdowns.
To mitigate long-term impacts, she's re-configured menu engineering, table accommodations and staffing placement. She's also increased her online business presence, including added online ordering.
Today, the restaurant remains as popular as ever. Hernandez credits her husband, family, employees and the community of Madelia for rallying together to rise from the ashes.
Plans for the future: Hernandez has big plans for the future of La Plaza Fiesta, including the opening of a second location in Sioux Falls, South Dakota. Building on the success of her grocery store in Madelia, she hopes to expand it to offer more artisan items, fresh cut meats and produce.
On being a female entrepreneur: "It is an honor to be a young woman entrepreneur. Even though I am a minority in my industry, I appreciate the ability to share my passion and lessons learned with other young women eager to start their own businesses."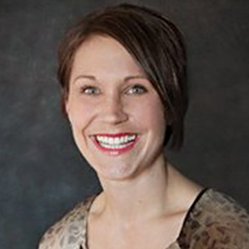 Entrepreneur: Christina Konechne
Business: Whispering Winds Senior Living Center, Howard, SD
Employees: 7 FT, 9 PT
HELP impact: With extensive experience in the healthcare industry, Konechne had dreamed of owning and operating an assisted living facility. Along with her husband Marty, she utilized a HELP Fund loan to finance the purchase of Whispering Winds in late 2020. She oversees management of the facility while existing staff manage day-to-day operations.
Triumphs and challenges: Since taking over, business has been very rewarding but extremely challenging for Konechne and her team. The nursing home industry was especially impacted by COVID-19 and Whispering Winds was no exception.
Lockdowns, losses and feelings of hopelessness took its toll on residents and staff. Then supply chain issues and lack of equipment and supplies created additional obstacles. Now, she's stepping outside her administrative role to help on the floor due to staffing shortages.
"I think business owners would agree the impact of the pandemic has rocked most of us," she said. "The initial totality of the situation took a while to comprehend, but then you push forward, focus on being grateful for what you have and put one foot in front of the other."
Through it all, her focus remained providing the absolute best quality of care for residents. Today, the facility is home to fourteen people with two more planning to move in in March. As an employer, she is proud to offer a competitive compensation package for people with a passion for working with the elderly.
Plans for the future: Konechne has several face-lift projects planned for the facility. She hopes to remodel the activity area, coffee and dining room, main entry and more. With every project, she wants to improve the welcoming feel for residents and loved ones—to re-create the comforts of home.
On being a female entrepreneur: "I am extremely proud to be part of this exclusive group. Facing a challenge with your small business is never going to be easy. There will be days that will truly test you and moments where you'll want to quit. During these times, it's important to remember why you started. Focus on prioritizing what matters most and your overall mission."
Advice for women in business: "I've learned no one is going to believe in you like you do. You must use discernment when dealing with anything in life. Take your time, do your research, always remembering you are your biggest advocate!"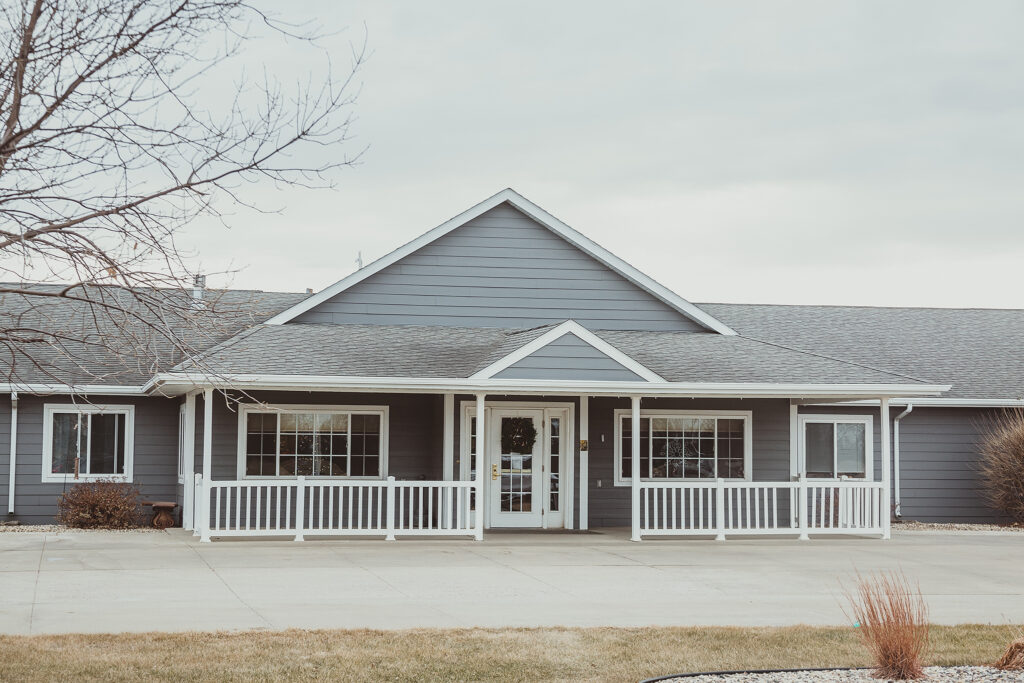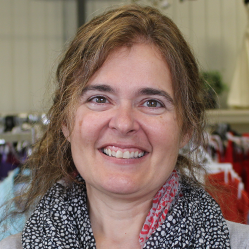 Entrepreneur: Sandra Slama
Business: Sandra Rose, LLC, Tyndall, SD
Employees: 1 FT, 2 PT
HELP impact: A full service bridal and retail shop, Slama opened Sandra Rose in 1996 in a small, aging two-story building. As the business grew, so did the inventory, and Slama found herself in need for a larger, more up-to-date facility. She constructed a 5,400 square-foot boutique in 2014 with financing from the HELP Fund.
Triumphs and challenges: Other than beginning operations, moving into the new space was a major triumph for Slama. It allowed her to expand inventory and services, add dressing rooms and operate more efficiently. As the only bridal shop in the area, she made a name in the niche market.
Slama admits nothing hurt her business like COVID-19. Weddings and proms were canceled, halting sales of gowns and formal attire. Forced to reduce staff, she says it will take "a long time" to recoup the losses.
Plans for the future: As the country re-opened and public gatherings returned, business picked back up at Sandra Rose. After 26 years in the business, Slama is looking for ways to transition. She's always been a seamstress, offering alterations and custom sewing services within the store, and now wants to explore designing.
On being a female entrepreneur: "It's not for the faint of heart! I'm very proud of all we've accomplished at the store. I'm grateful for the support of my family and the friendships I've made through the store."
Advice for women in business: "Be prepared to work harder than you imagined."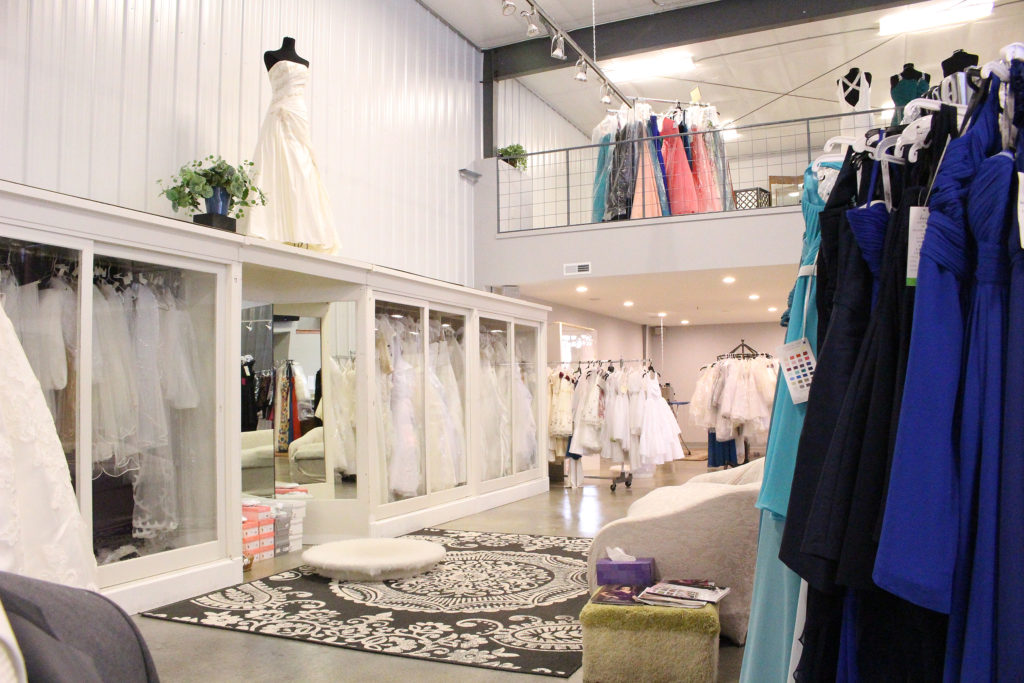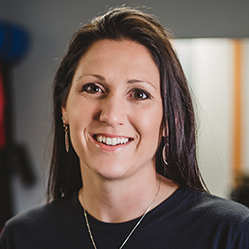 Entrepreneur: Dr. Kristin Fox, PT, DPT
Business: Madison Physical Therapy, Madison and Arlington, SD
Employees: 4 FT in Madison, 1 FT in Arlington
HELP impact: Madison Physical Therapy (MPT) is a rural, outpatient physical therapy practice offering private, individualized physical therapy services to Madison, Arlington and the surrounding communities. After working ten years as a physical therapist in various locations, Fox opened Madison Physical Therapy in 2018. She utilized a HELP loan to get the business up and running.
Triumphs and challenges: MPT has grown significantly since opening, including an expansion to a second location in Arlington, SD. Beth King, PT, DPT, is the primary care provider in Arlington with Fox helping as needed.
Although COVID-19 caused a significant decline in in-person visits, Fox was able to make the most of the disruption. She kept all staff on board and used the additional time to make improvements within the clinic. To better serve her clients she became a strong advocate for the ability to provide physical therapy services via Telehealth in appropriate situations and to have these services covered by insurance.
Entering her fourth year of operations, Fox feels her business is stronger than ever and more prepared for the future. Madison's clinic has grown from one full-time therapist to three therapy staff as well as a full-time office manager. Together the locations serve an average of 70-90 patients per week.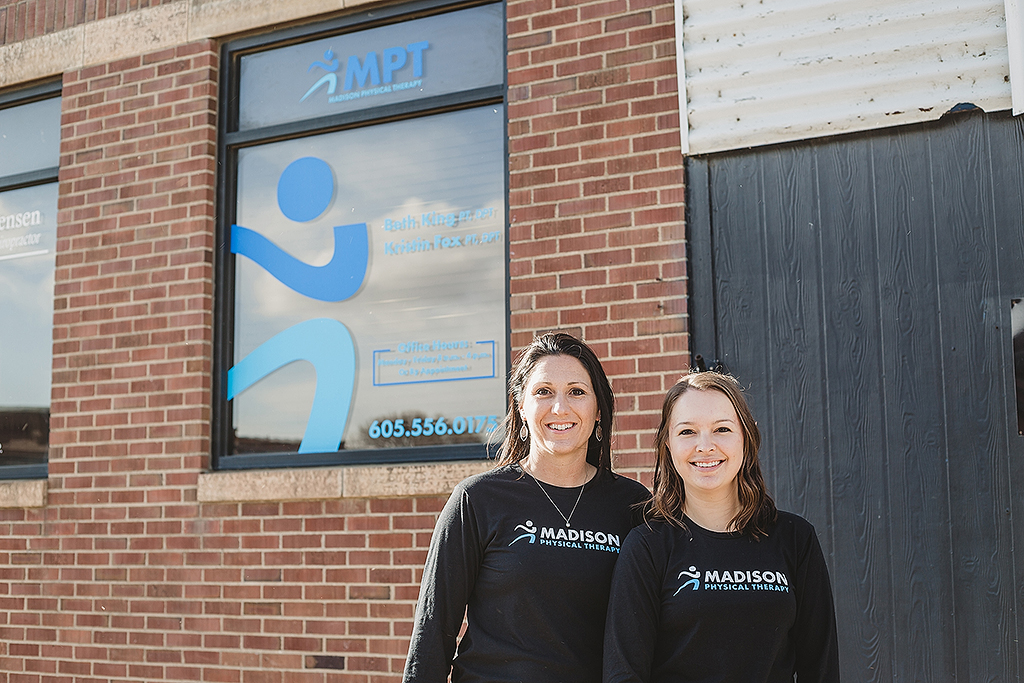 Plans for the future: Fox will soon break ground on a new facility in Madison's Lakeview Industrial Park. She will share the space with her husband Troy, who owns and operates Fox Promo of Madison. She plans to expand MPT programs and service offerings with the new, larger facility, and remains committed to serving Madison and Arlington with exceptional patient care as well as educational and employment opportunities.
On utilizing partnerships: "Without the abundance of generosity I have received, I would not have been able to make this dream a reality. I am especially grateful for programs such as the HELP Fund which provides funds to entrepreneurs such as myself. Throughout my life I have been blessed with people who have exchanged with me in abundance, and I feel it is my duty to pay that forward."
On being a female entrepreneur: "I am thrilled to have had the opportunity to pursue my passion and dream of owning my own practice. I have never felt that I could or couldn't do something based on being a woman – that is just who I am and how I was raised. I consider myself an ordinary individual with an extraordinary drive for helping people."
Advice for women in business: "Do not let fear stop you or slow you down. Identify and acknowledge any self-limiting beliefs you may have from experiences in your past, and then leave them there. There have certainly been periods of doubt and hesitation in my journey; however I've grown to understand my purpose and passion. If your dream is to own a business, don't let anything stand in your way, and don't be afraid to do it your way. Ask for help when you need it, openly accept the help you need, be grateful, and give back when and where you can."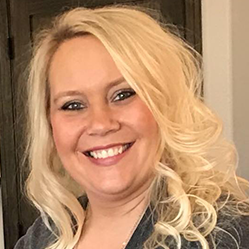 Entrepreneur: Krystal Williams
Business: Hair by Krystal, Tyndall, SD
Employee: 1 FT
HELP impact: Williams, a cosmetologist, spent years driving 60 miles round trip to rent a chair in a Yankton, SD beauty salon. Tired of the commute and wanting something more, she decided to open her own business closer to home. What started as a desire to own her own salon quickly grew, and Williams utilized a HELP Fund loan to build a facility on Main Street that would house five businesses.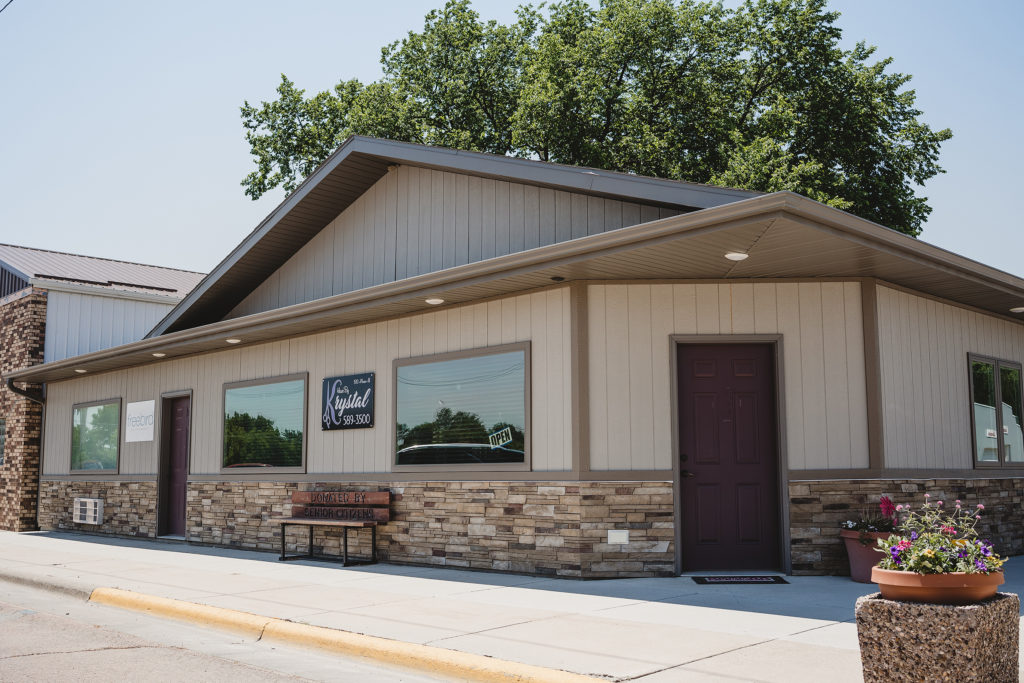 Triumphs and challenges: As an established stylist, Williams already had a respectable client list. Since opening her salon, that list has grown and kept her quite busy.
Like many industries, hairdressers and cosmetologists took a hit by the COVID-19 pandemic. Social distancing kept people from visiting salons, and Williams closed her business temporarily. Although not ideal, she wanted to follow safety protocols and do what was best for her, her family and clients.
Today, Williams once again finds her days filled with appointments. She credits her success to the support of her clients and the community of Tyndall.
Plans for the future: Williams doesn't foresee any major changes for her business in the immediate future. With continued success, however, her long-term plans include the addition of a second stylist on staff.
On being a female entrepreneur: "I am proud of the business I built, and proud to help lift other women. This project became a chance to create opportunity for not just me, but for others as well. I'm proud to have two other women-run businesses in my building in addition to my own."
Advice for women in business: "Hard work pays off! Follow your dreams–it was the best thing I did. When you love your work, it doesn't seem like a job."