Heartland to begin supplying power to Garden City
June 23, 2015
Garden City, Kansas will have an additional power supplier beginning in 2016. The city recently signed an agreement with Heartland Consumers Power District to supply portions of its power and electricity beginning January 1.
The Garden City commission approved a power supply contract with Heartland at their June 16 meeting. Contracts with Heartland and other entities provide the city, which has a summer peak of 70 megawatts, with fixed pricing for the majority of the city's energy resources. The remainder of the supply could be purchased on the open energy market or by operating the city's Jameson Energy Center at peak times.
"Heartland was a perfect fit and gives the city price certainty over the next several years," said Garden City Public Utilities Director Mike Muirhead. "We look forward to a strong working relationship with Heartland."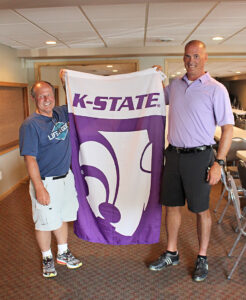 Heartland will supply energy to Garden City from Heartland's ownership of Whelan Energy Center Unit 2 located near Hastings, Nebraska. Heartland will provide the city 15 megawatts for five years with the option to extend the contract for another five year term.
Garden City is situated within the Southwest Power Pool. The city's electric department operates and maintains the distribution and street lighting systems in the city. The city provides service to over 11,000 electric meters, maintains nine electric substations, 245 miles of overhead power line and 40 miles of underground power line throughout the city.
"We are excited to include Garden City in our customer base, our first customer in the state of Kansas," said Heartland CEO Russell Olson. "The proximity of Whelan Energy Center Unit 2 as well as Garden City's location within SPP makes this a perfect match."
With a population of about 31,000, Garden City is located in southwestern Kansas and is a mostly agricultural community.