Heartland board welcomes Dave Hahler
March 3, 2015
The Heartland board of directors recently welcomed Dave Hahler of Webster, SD. Hahler was elected to represent Subdivision 5, which consists of Day, Grant, Marshall and Roberts Counties in South Dakota. He succeeds Ed Lamers, who retired in December 2014 after more than 30 years serving on the board.
"We are excited for Dave to be a part of the Heartland team," said Heartland CEO Russell Olson. "His past experiences will give him a unique perspective and we look forward to his input."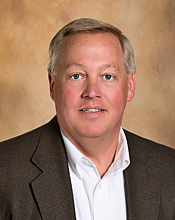 Hahler was born and raised on a farm near Mansfield, SD. He attended Northwestern High School at Mellette, SD and graduated from Northern State University in Aberdeen, SD. Recently retired, Hahler sold his Chevrolet and Buick car dealership in Webster to a longtime employee, but continues to work for the dealership part time.
Hahler serves on the board of directors for GROW South Dakota, the Webster Area Development Corporation and the Webster Centennial Scholarship Fund. He previously served on the boards for the South Dakota Auto Dealers Association, the Day County Champion Community and the Northern State University Foundation.
Hahler and his wife Cindy have two sons, Travis and Chad. His hobbies include traveling, playing golf, snow skiing and classic cars.