Governor Daugaard visits Madison for Capital for a Day
September 2, 2015
South Dakota Governor Dennis Daugaard and his wife First Lady Linda Daugaard traveled to Madison August 19 to recognize the community as Capital for a Day. The event included a community social, Main Street walk, tours of Madison and a round table meeting. The First Lady also read to children at the Madison Public Library, and both attended a ribbon cutting event at Rosebud Cabinetry & Lodging Furniture celebrating 50 years of business.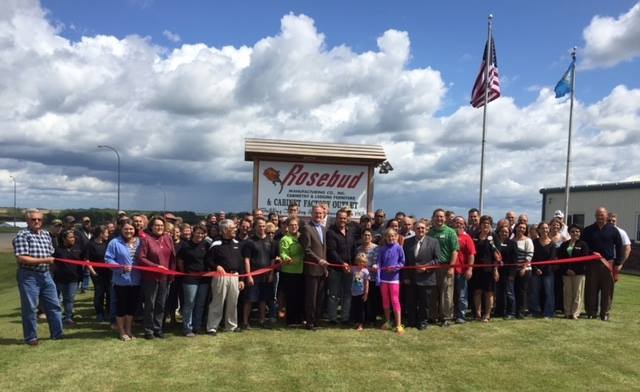 At the community social, the governor touted South Dakota's low unemployment rate, balanced budget and low cost of living. He commended Madison for its wheeling project with the Lewis and Clark Regional Water System, the new hospital, Dakota State University and its designations from national agencies, and other projects around the community. He also shared his thoughts on the local SD Hwy 34 Four the Future project, which advocates expanding the two-lane highway from Madison to I-29 into a four-lane highway. Governor Daugaard said the low traffic counts on that portion of the highway currently didn't warrant an expansion, but he was more optimistic about other improvements that could be made to the highway, such as an increase in turning lanes to improve safety.
According to Governor Daugaard, the Capital for a Day program was designed to "get the governor out of Pierre" and meet with a wide spectrum of South Dakota residents in order to learn their opportunities and challenges.
Check out the Capital for a Day photo gallery for more images from the event!