Fox Promo opens in downtown Madison
September 2, 2020
New owners of Power Promotions plan to expand, offer more product lines and services
A downtown Madison business has a new name and new owners. It will soon have a new look and new options.
Madison residents Troy and Kristin Fox purchased Power Promotions from Scott and Deanna Backus.
Fox Promo will offer many of the same services such as screen printing and embroidery, with plans to grow. New product lines will be available as well as vehicle wraps, wall wraps and more.
Fox Promo is an expansion of Troy's other business, Fox Print.
"I have always wanted a presence in Madison," Troy said. "I'm excited to be more involved in the community we call home."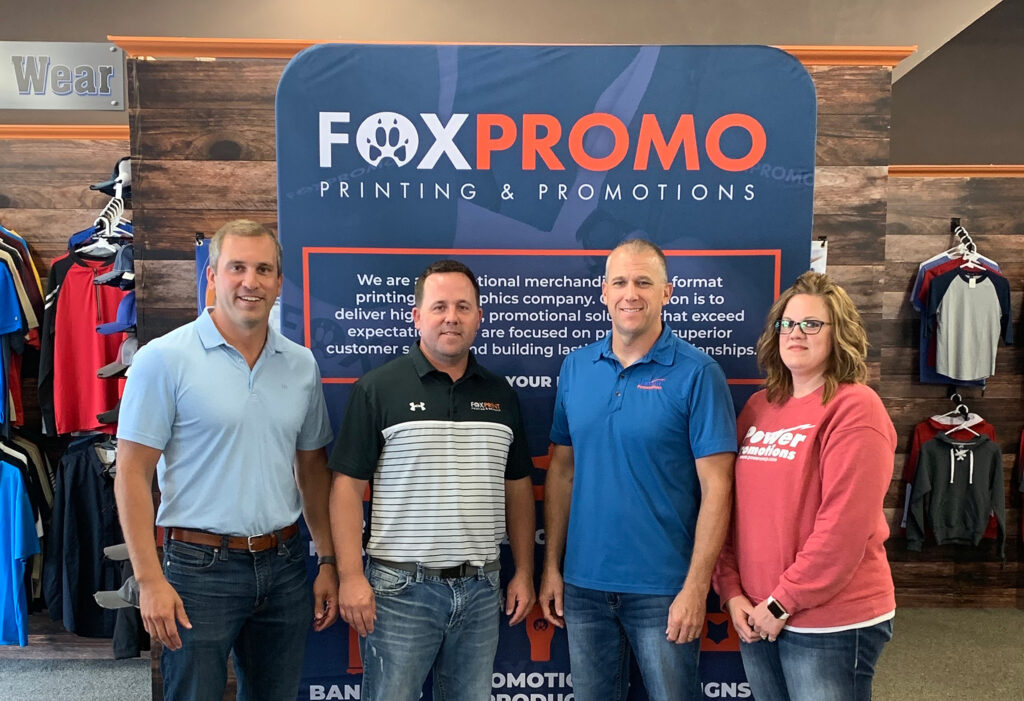 Changes underway
Fox Promo's new look includes not only signage, but a condensed showroom. Production will take more space with new embroidery and screen printing machines.
"We will still have inventory out front, but not as much," Troy said. "We can increase efficiency and quicken turnaround times by better utilizing that space."
New product lines will include apparel by Under Armour, Nike and Adidas. They will offer other apparel options at different price points to fit people's needs.
They will continue doing screen printing and embroidery. Promotional products will be available as well as banners and signs.
Catalogs will be available for customers to choose items for order. Some clothing items will be available in store if people want to try things on before ordering.
They will continue working with local schools and Dakota State University.
"We want to meet people's needs locally," Troy said.
Expansion of current business
Troy has owned and operated Fox Print for eight years. It is a large format printing and graphics company in Sioux Falls.
"All products will be available at both the Madison and Sioux Falls locations," Troy said.
Fox Print specializes in banners, vehicle and wall wraps, signs and trade show displays.
Troy employs twelve people at Fox Print and plans to hire at least three new people at Fox Promo.
"We have several graphic designers on staff who will be designing for both companies. They look forward to new opportunities to be creative."
Fox Print works with retailers, universities, police stations and more.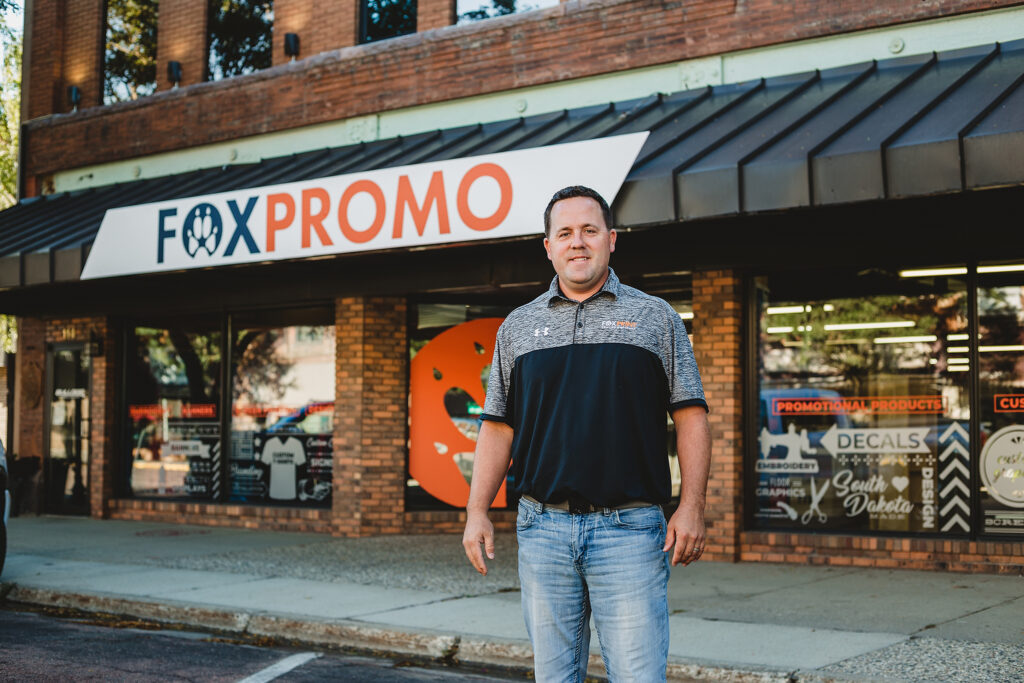 "The same companies we are making signs for we can now provide apparel. Working with us for all their needs will ensure brand consistency."
The Foxes look forward to serving the community and learning as they grow.
"We are always open to suggestions," Troy said.
Long running Madison business
Scott and Deanna Backus purchased All Star Design in 2008 and re-named it Power Promotions. They moved the business downtown to be more accessible to customers. They moved to their current location when they started doing wide format printing and needed more space.
"Madison is a great community and has been good to us," Scott said. "We have made a lot of friendships through this business."
The couple doesn't have any solid plans now that they no longer operate a retail business. They do look forward to not working long retail hours, especially around the holidays.
Scott is active in the Air National Guard. He is weighing some potential opportunities in the military, but for now is ready for a break.
"The time was right for us to sell," he said. "We will miss the people and being part of downtown."
Local financing utilized
The Foxes obtained a HELP Fund loan from Heartland to buy the business.
The HELP Fund has a long history with both the company and the Foxes.
The Backuses utilized the HELP Fund to buy Power Promotions and later to expand.
Kristin Fox received a HELP Fund loan to aid in ownership of her own business, Madison Physical Therapy.
Heartland Director of Economic Development and Governmental Affairs Casey Crabtree is glad to see the program used to keep a business in town.
"Fox Promo is the continuation of a long-standing local business. Troy already runs a successful business in Sioux Falls. He is now investing in Madison and bringing his talents here. This will be a great benefit to the community."
Fox Promo will host a grand opening in Madison once the store renovations are complete.