Fat Guy's Pub & Grub honored for excellence in energy efficiency
November 2, 2022
Auburn, IA sports bar invests in upgrades to better serve customers
When Colin King learned of the opportunity to own a restaurant in Auburn, Iowa, he jumped on it. The general contractor also had experience in hospitality and loved the idea of opening a business in his hometown.
He purchased a vacant building downtown on Main Street, which is also a busy Highway 71 running through town. A great location, but the century-old building was completely outdated.
King and his wife Caryn went to work. They completely overhauled the building, bringing back the historical charm that makes the building unique. Though updates were needed throughout, he focused much of his attention on energy efficiency. With state-of-the-art technology and equipment, he hoped to reduce costs while providing the best possible environment for customers.
The Kings' time and effort paid off.
Fat Guy's Pub & Grub was recently honored with the Excellence in Energy Efficiency Award from Heartland Energy. The Kings were recognized for their efforts to implement energy efficient measures within their business, thereby reducing demand on Auburn's electric system and helping reduce and stabilize costs.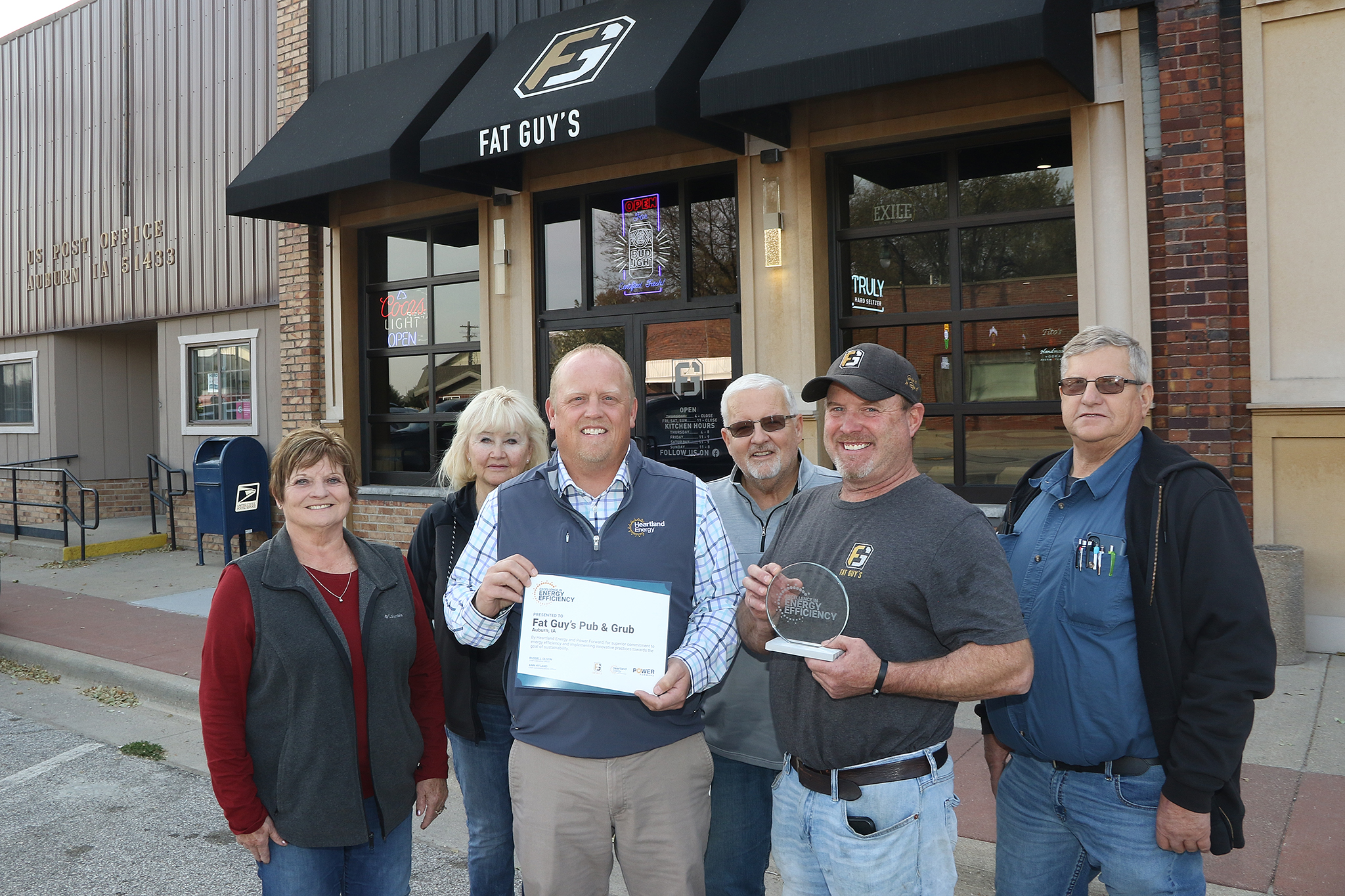 Unique features
The Kings bought the building in March of 2021 and spent the next eight months on a floor-to-ceiling remodel.
"We installed all new plumbing, electrical, walls, floor," Colin said. "We also put in all new kitchen equipment, because most of the existing equipment didn't work or was outdated."
They also enhanced the building's aesthetics to create an industrial style interior that mixes old with new. He removed old plaster and sheet rock to expose original brick that came from an old local masonry plant. To highlight the building's original tin ceiling, they removed the false ceiling and moved ductwork.
The foundation of the building remains as it was over 100 years ago with huge corner posts sitting in concrete filled beer kegs and fieldstone boulders forming the base. The bar and fireplace are both made from brick manufactured in Auburn.
They also expanded the seating space, added bathrooms, updated the façade, and added a cement patio in the back.
"We completely changed the atmosphere. We wanted to create a fun, inviting place to meet," Colin said.
At Fat Guy's, patrons can enjoy prime rib, broasted chicken, sandwiches, wings and more. The menu also features more unique items, such as an appleberry chicken salad or the Fat Guy's skippy burger and other signature burgers.
For entertainment, the bar offers axe throwing, golf and hunting simulators, pool, darts and other games. In warmer weather, guests can sit outside and play bean bags or relax by a firepit.
"We like to think we offer a big city atmosphere with small-town friendliness and service," Colin said.
Updates and upgrades
During the remodel, the Kings' biggest driver for improvements was energy efficiency. As a contractor specializing in large homes, Colin understood how utility costs affect a bottom line. The building's age and condition would not be friendly to operating costs.
To reduce his electric bill, he upgraded all of the lighting to LED fixtures. He also installed a modern furnace and central air conditioning system, which is regulated and monitored by a state-of-the-art network of sensors and data targets.
To control energy loss, he upgraded to spray foam insulation, and changed the building's entrance to feature two doors to control heated and cooled air from going in or out.
Both the HVAC and lighting are connected to a network, which King controls using an app on his phone.
"I can open and close the bar with just a push of a button. Rather than running around un-plugging things or leaving equipment on, with this program I have control over what's consuming electricity and when."
They also upgraded the walk-in coolers and refrigeration equipment.
"Everything here is top-of-the-line, as efficient as you can get."
Champion of energy efficiency
The Excellence in Energy Efficiency award was created by Heartland Energy to recognize champions of energy efficiency within its customer communities.
Heartland Energy is based in Madison, South Dakota, and provides wholesale electric power and energy to Auburn and other municipal electric systems throughout South Dakota, Minnesota, Iowa and Nebraska.
Fat Guy's was nominated by patron and Auburn city council member Jane Barto, who commended the Kings for their initiative.
"The King families have been an important part of the Auburn community for years and to have Colin and Caryn take on the challenge of completely refurbishing an existing building and then creating this amazing business is proof that with commitment, talent and resources like Heartland Energy's incentive programs, small towns can prosper," Barto said.
In addition to reliable power supply, Heartland Energy offers a suite of customer service programs, including energy efficiency rebates and economic development incentives.
As a new business, Fat Guy's is eligible for Heartland Energy's growth incentive program which offers rebates on electric bills for the first three years of operation. The energy efficiency improvements also qualify for Heartland Energy's Power Forward rebate program.
"It definitely helps with offsetting startup costs, which I appreciate," Colin said.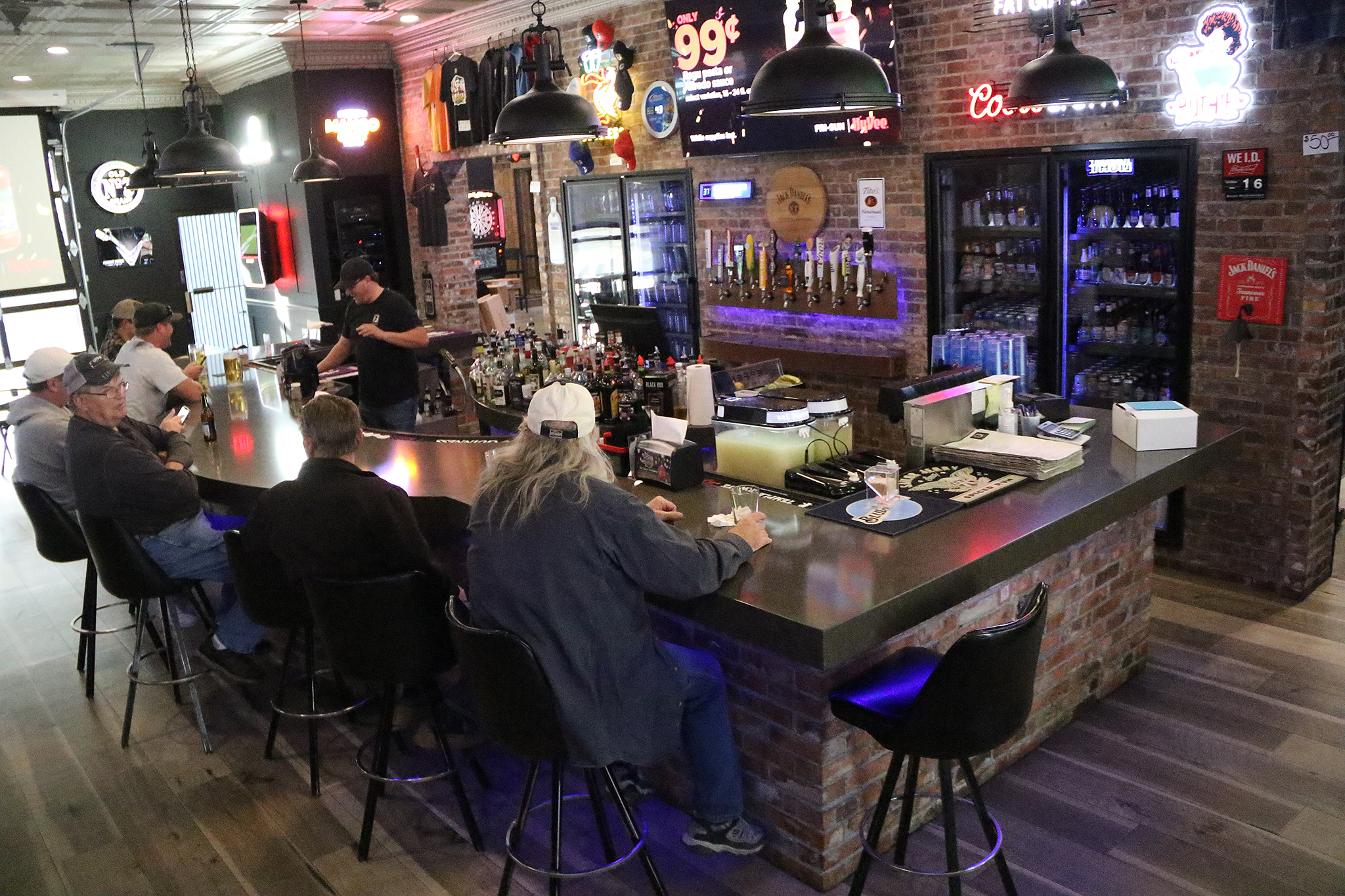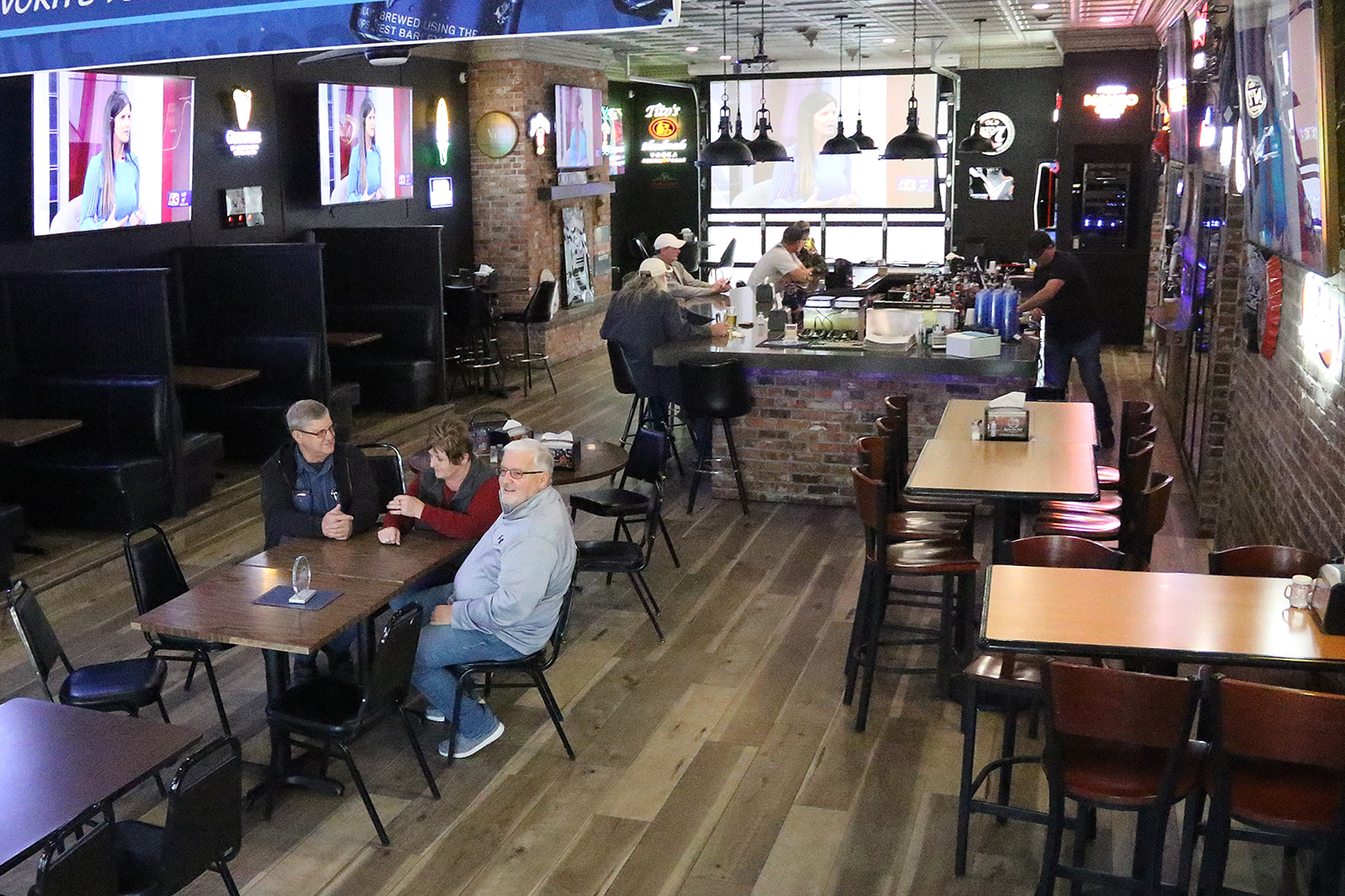 Local impact
Fat Guy's Pub & Grub officially opened Thanksgiving weekend in 2021. King's goal was to become "everyone's favorite spot to meet for an ice cold beer and an awesome burger."
With steady–if not overflowing–business since, residents and patrons said he's already accomplished that and so much more.
Some people say the menu is the top feature. Others believe the axe throwing, game simulators and fun atmosphere draw people in.
No matter the reason, Fat Guy's has become a popular hub for the small town and beyond.
"We have been supported very positively by the people of Auburn," said King. "It's also not unusual to see customers from within a 100-mile radius. It's a great mix of hometown patrons and passersby."
Barto says the business has helped revitalize Main Street and the community. They have hosted several local fundraising events and contributed to the renovation of the city park, and the great crowds are a big draw for other businesses.
"The atmosphere is an easy blend of big city amenities and small town welcome," she said. "It's just a great venue for bringing the community together."