Falconer honored with Distinguished Service Award
October 3, 2018
Arlington finance officer recognized by colleagues
Ask Sue Falconer what a typical day is like at work and her answer is pretty straightforward.
"A zoo," she says, followed by her signature laugh.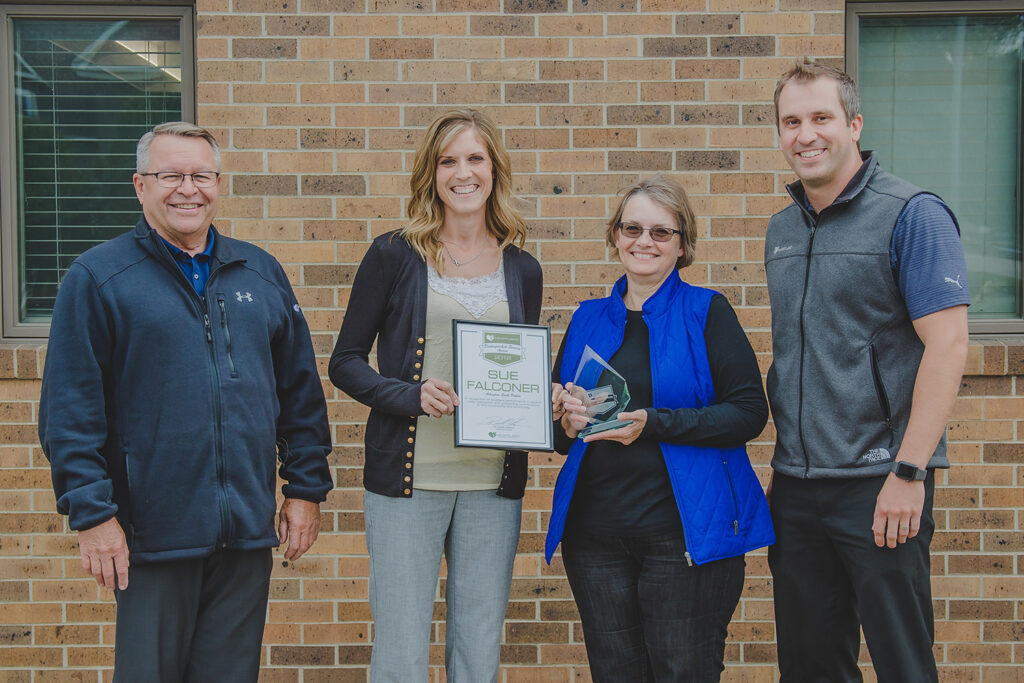 Finance officer for the city of Arlington for the past 23 years, she says every day is different.
"I can go to work with a list of items I think I can accomplish that day, but only get one or two things done because other things come up. The next day, it might calm down, but you just never know," she said. "One thing is certain–I never have to look for anything to do."
Despite the often hectic environment, Falconer's presence in the city office is steadfast–something her colleagues appreciate and rely on.
"Sue creates a positive atmosphere in the workplace," said Arlington Utility Superintendent Marshal Mix. "Also, she knows everything. When we aren't sure about something, we ask Sue. It's kind of our motto."
In recognition of her outstanding service, Falconer was named this year's recipient of Heartland's Distinguished Service Award, which recognizes exceptional employees at Heartland's customer utilities.
People have greatest impact
Falconer has been working in finance her entire adult life. After graduating from Arlington High School she worked for Citizens State Bank in Arlington, and remained there until joining the city finance office in 1995.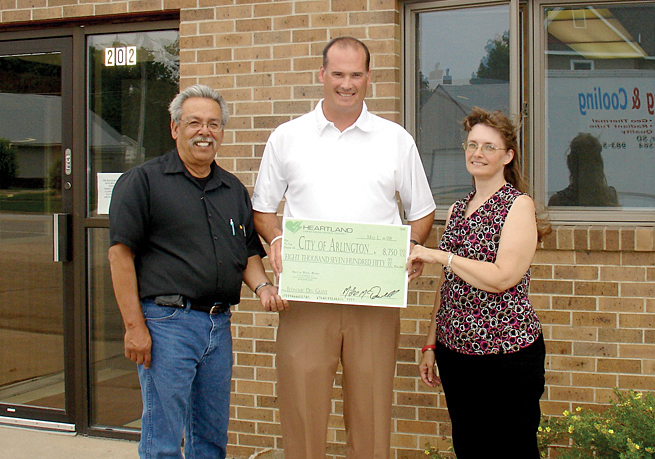 She says the transition wasn't too difficult. She performed a variety of duties during her time at the bank so learning the new role didn't take too long.
When asked about her favorite part of her job, she is quick to answer–"working with the public."
"We have a lot of nice people in this community, and I love living and working here."
She also credits a great working relationship with her peers and Arlington's longtime mayor Amiel "Doc" Redfish in keeping spirits high.
"I've often said there probably aren't too many finance officers who talk to their mayor the way I talk to mine. If I've got something to say, I'm not the least bit afraid to tell Doc, and neither is he with me. We've always gotten along and don't worry too much about what is or isn't said," she said.
Open lines of communication have been the key to their success–that and Doc learning Sue's terminology.
"We talk a lot about 'thing-a-ma-jiggers' and 'what-cha-ma-call-its,'" she adds, laughing.
Technology transforms work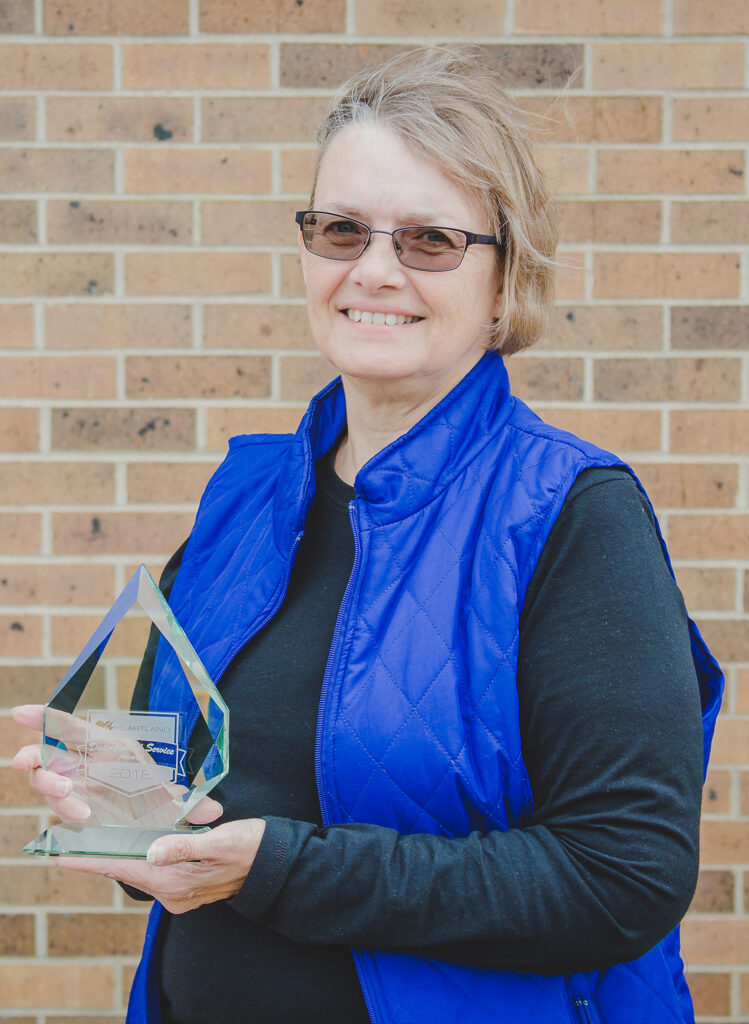 Besides the people, Falconer appreciates how technology has made her job easier over the years.
"When I first started, the utilities were on the computer but you still figured everything by hand and then entered it into the system later," she said. "The council was looking to modernize things when I got the job, and my first thought was, 'thank goodness.'"
Falconer helped convert all of the city's "giant books" of payroll, billing and general ledgers into digital systems, which simplified processes and made work more efficient.
Years later, the city continues making updates to improve services. They're currently transitioning to an advanced metering infrastructure (AMI) system that enables two-way communication between utilities and customers through the electric meter.
"The guys don't have to go out and read meters anymore. We can just pull the data from the meters and upload it."
Arlington is also utilizing load management to better operate the electric utility and help keep rates down.
Committed to the community
Falconer's ability to balance a busy schedule carries over into her personal life. A lifelong Arlington resident, her community involvement has included the Arlington Community Club (now the Chamber) and the local community theater group.
She's also very active in the Badger Lutheran Church, currently serving as financial secretary and singing in the choir. She previously managed the youth Sunday School and music programs for 30 years.
And if there's a home athletic event at Arlington High School, you'll most likely see Falconer in the stands.
Most of her free time, however, is devoted to her children and four grandchildren, who all live less than an hour away.
Falconer truly enjoys her job and when asked if she has any immediate plans to retire, she says nothing is set in stone, but plans to be around a few more years.
Of course, Falconer's peers at the city, who nominated her for the award, hope she'll stick around much longer.
"Marshal told me they've already checked the front door and it's wide enough for a wheelchair or walker!"
Exceptional public power service
Falconer received her award in conjunction with Public Power Week, an annual opportunity for public power utilities, like Arlington's, to remind customers and stakeholders about the distinct advantages public power offers.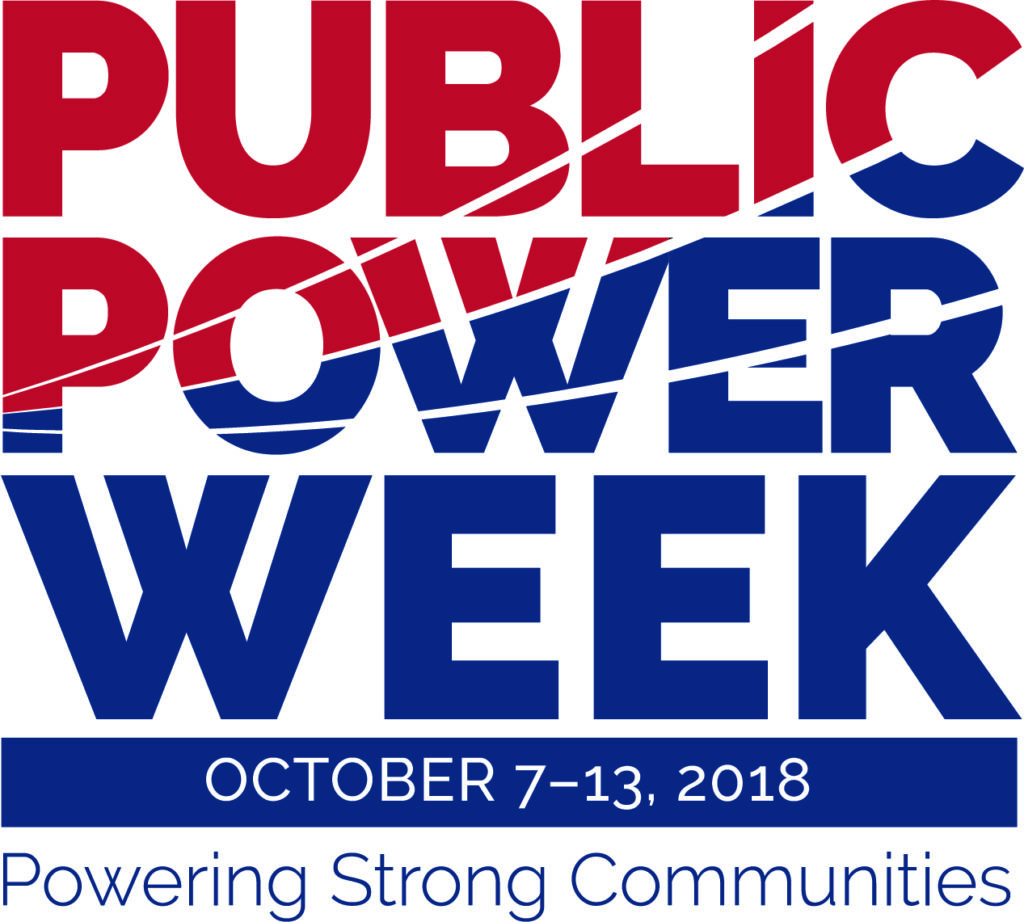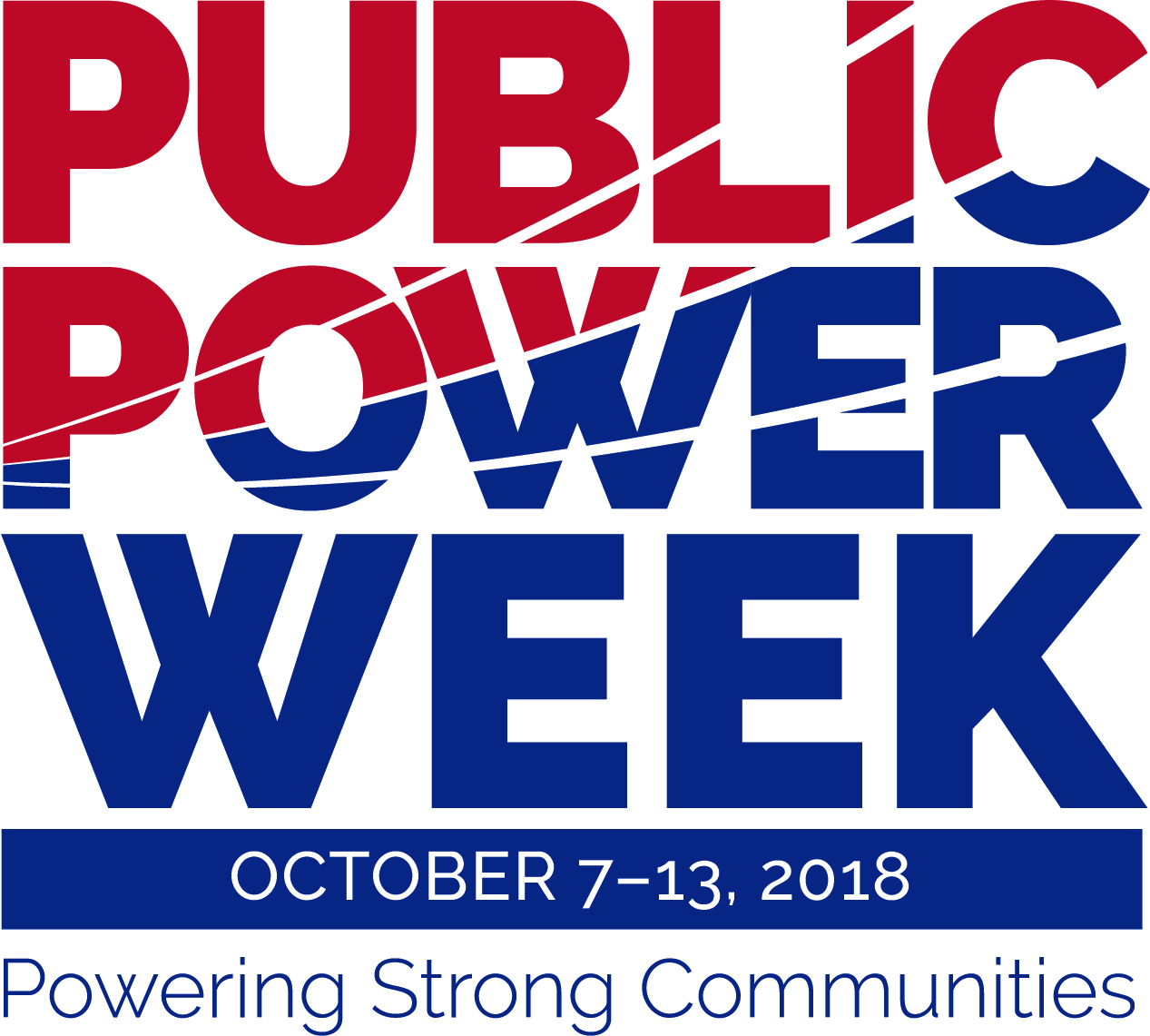 "Public power is community power," said Heartland Communications Manager Ann Hyland. "Public power employees take pride in working for a locally owned, locally run utility and serving their friends and neighbors. Sue clearly embodies this mantra and is very deserving of this award."
Heartland provides reliable power as well as energy services and community development programs to Arlington and other communities, state agencies and organizations in South Dakota, Kansas, Iowa and Minnesota.
"We've had the pleasure of working with Sue since her start at the city," Hyland said. "She's always worked diligently to keep the best interest of Arlington's electric customers top priority and remains a valuable asset to the utility and community."