Energy ONE helps drive expansion for Manitou Group
November 2, 2023
Manufacturer opens new addition, has plans to significantly increase production
A worldwide leader in the manufacture of skid loaders, and already one of Madison, SD's top employers, is growing.
Manitou Group recently cut the ribbon on a new, 76,000 square foot addition. It features a revamped production line which will increase output and streamline production.
This expansion is part of the first phase of a five-year plan for growth in the United States.
"While this is not the end of the project, it is the largest portion that will give us the biggest impact on increasing our production to meet future demands," said Jeff Minnaert, plant manager at the Madison facility.
Through a partnership with the city's wholesale power supplier, Heartland Energy, the new assembly building qualifies for the Energy ONE Incentive, a special energy-only rate that will provide levelized costs for the first few years of operation.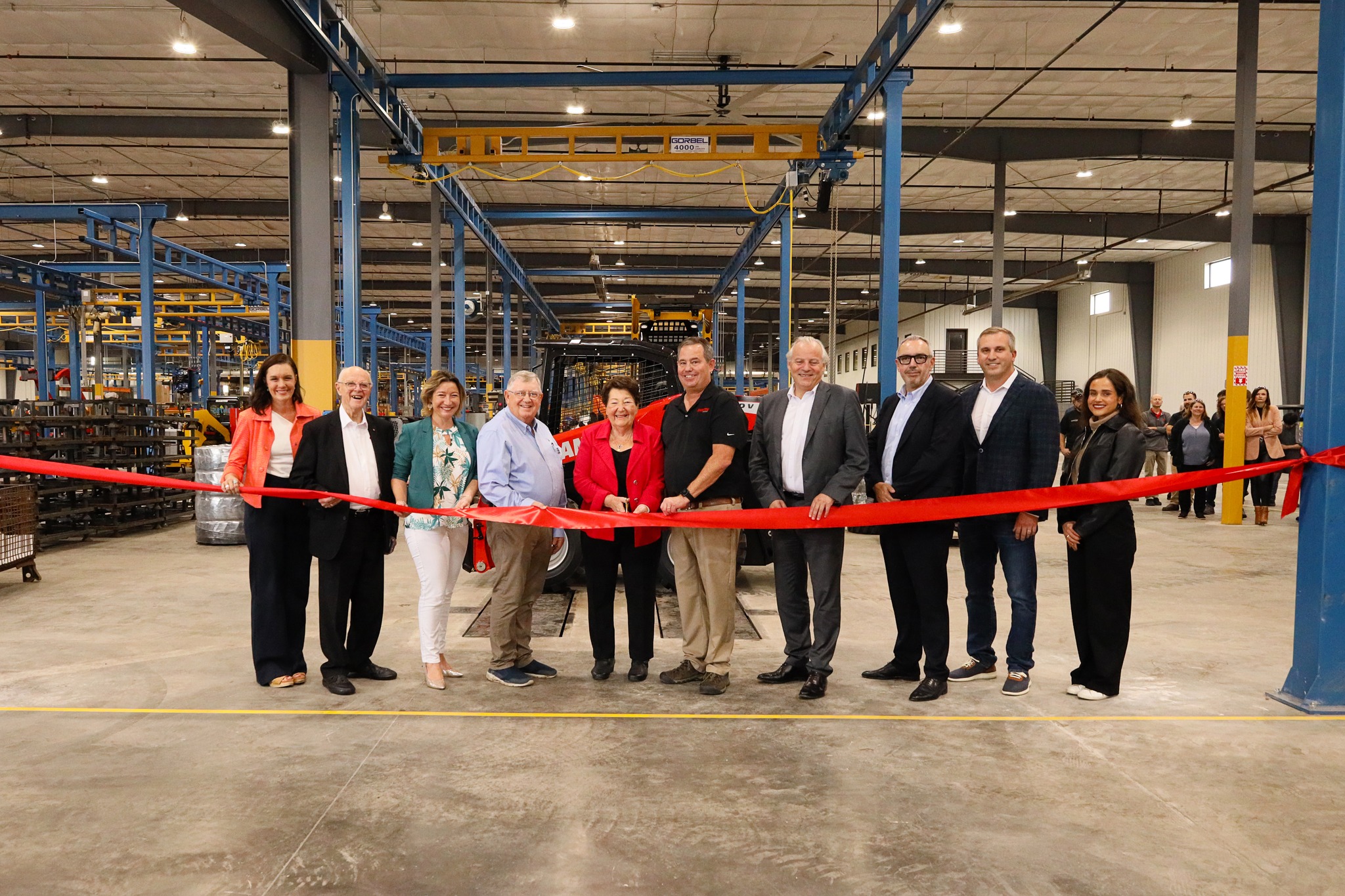 Expansion creates efficiency, increases output
The ribbon cutting coincided with Manitou's 50th anniversary of their Madison location. Gehl Company originally opened a 20,000 square feet facility in Madison in 1973. Manitou Group acquired the company in 2008.
The company currently employs 265 people and is hoping to add 50 to 75 employees in the next year or two.
"In addition to the building, we are implementing a number of improvements that will continue to enhance our work environment and help Manitou Group be the employer of choice in Madison," Minnaert said.
Manitou is looking to increase production by 25% in 2024 because of the expansion and other improvements. They hope to more than double the capacity of the plant in the next three to five years.
The new facility will facilitate the increase in production with an enlarged assembly line, enabling all assembly processes to occur within the same building. Two new fiber optic lasers and welding robots will help the fabrication and welding departments increase output.
One of the former assembly buildings has been re-purposed to a state-of-the-art shipping center to better handle the increase in production. Approximately 45% of Manitou products are shipped outside the United States.
Minnaert expressed gratitude for the Manitou employees at the ribbon cutting.
"This is the largest expansion project we have completed in the 50-year history in Madison," he said. "It has been a lot of work for all of the employees, and I am proud of all that we have accomplished and continue to be a part of as the Madison team."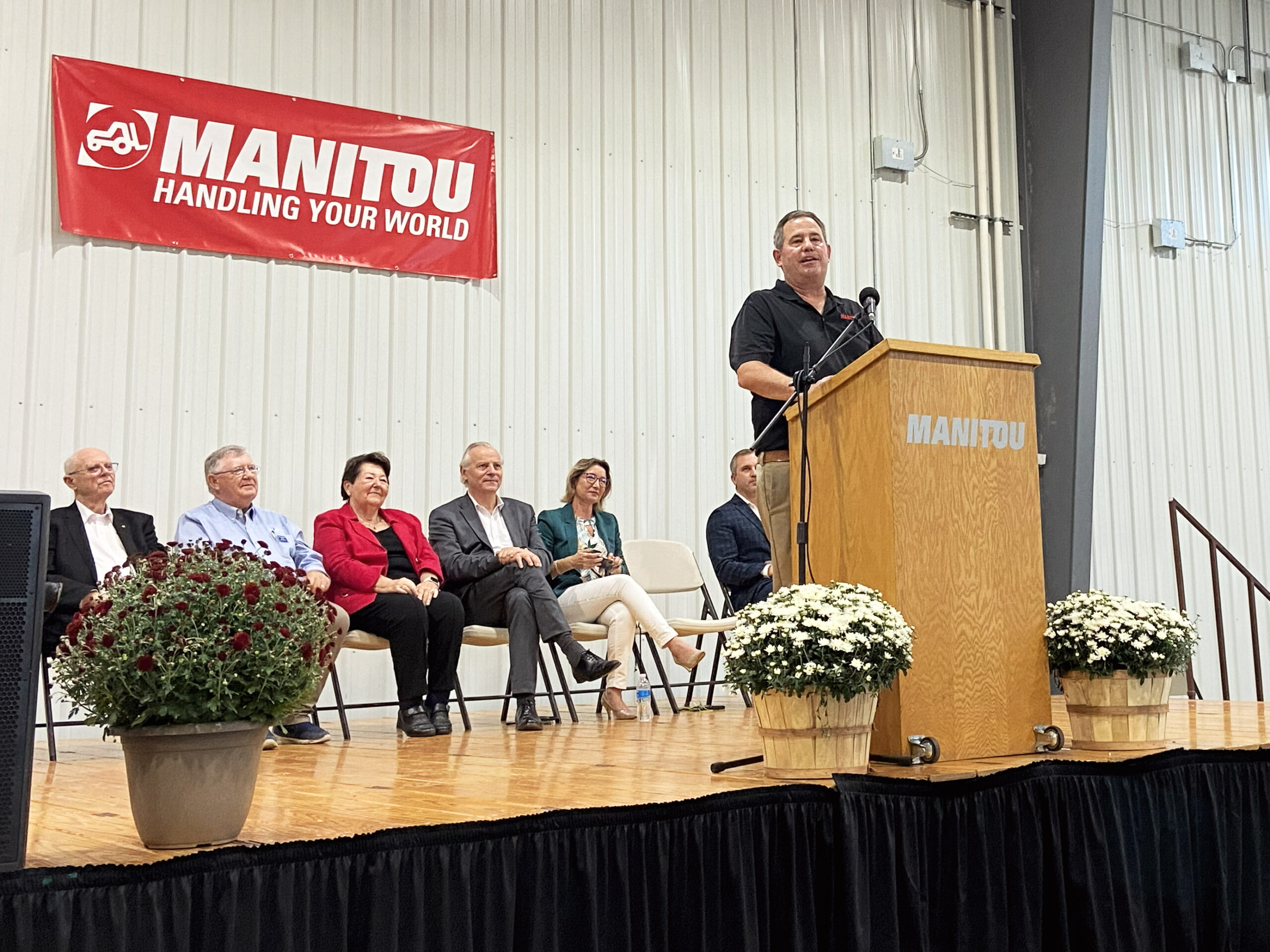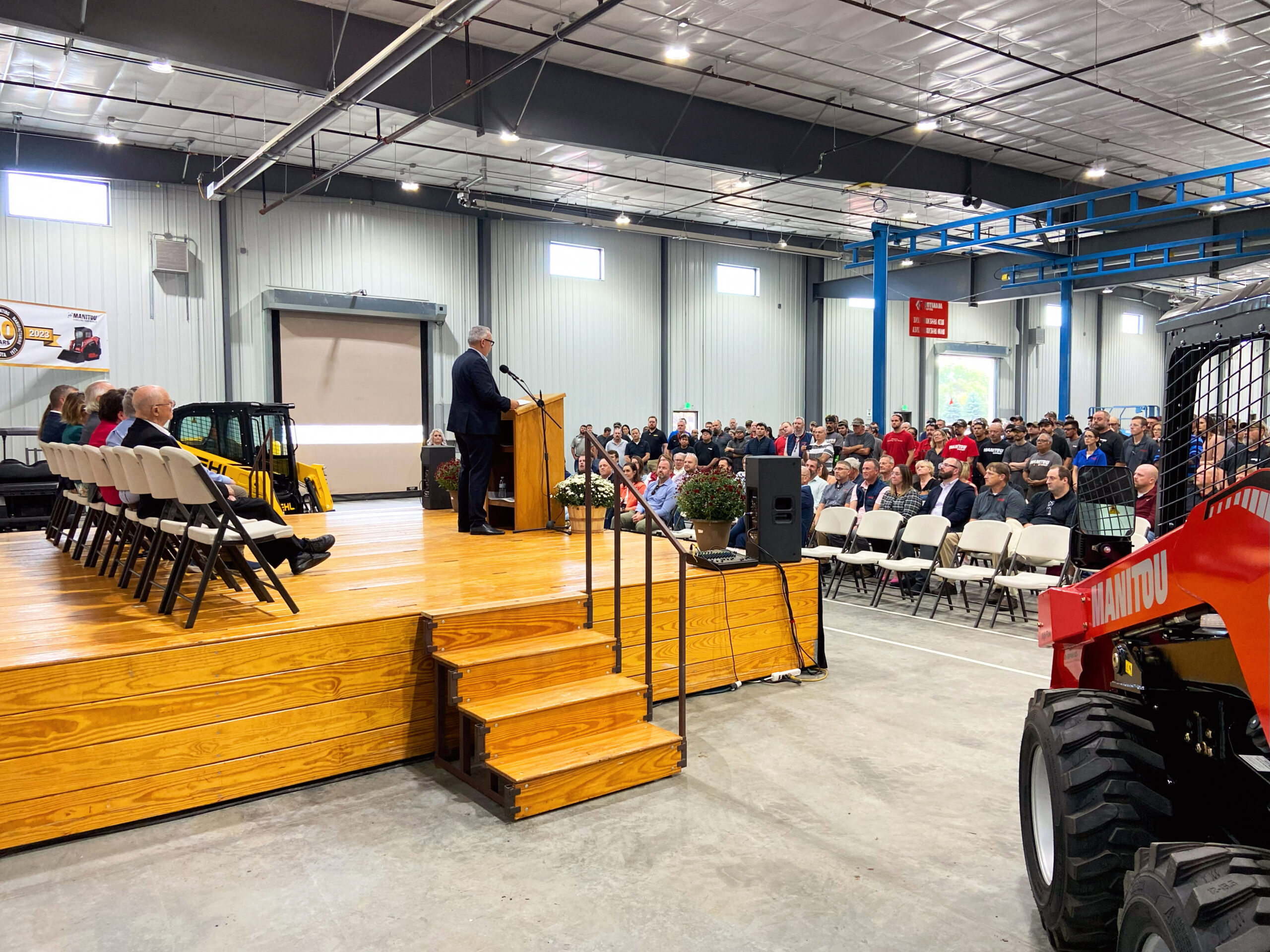 Partnership provides energy savings
Increasing production comes with increased energy use. While some energy use would be reduced by replacing older equipment with new, more efficient models, the additional square footage and increased output would undoubtedly result in higher electricity bills.
Thanks to a partnership with Heartland Energy and the city of Madison, Manitou will be able to better predict that use and plan for the future.
The Energy ONE Incentive is a special energy only rate offered to large users of electricity within Heartland Energy's customer base. This means less surprises as the demand charge is eliminated during the incentive period.
"The ability of Manitou to receive the Energy ONE Incentive was a very strong driver in our decision to expand," said Minnaert. "We knew this would help control our increased energy costs for the next few years."
Demand refers to how much electricity is required at a single moment while energy is how much electricity is used over a period of time. Typically, large users of electricity, such as manufacturers, are assessed a separate demand charge. This can be difficult to estimate when getting started.
"Manitou is a significant economic contributor to Madison and the entire region," said Heartland Energy Director of Economic Development Casey Crabtree. "We are excited to be part of their expansion by taking some of the unpredictability out of their energy bills. We look forward to our continued partnership as they continue to grow."
Manitou Americas is headquartered in West Bend, Wisconsin, and in addition to Madison, maintains operations in Yankton, SD and Belvidere, Illinois. Formerly known as Gehl Company, it became a wholly owned subsidiary of Manitou Group, based in Ancenis, France, in 2008.
Heartland Energy provides wholesale power to the city of Madison as well as other municipal utilities throughout South Dakota, Minnesota, Iowa and Nebraska. As part of their vision to be a partner of choice and add value to the communities they serve, they provide a suite of customer service programs to help those communities grow and thrive.