Day of Giving marked with volunteer project at VCP Village
July 5, 2023
Veterans are those who have taken an oath to serve their country, yet many face challenges that can be life-threatening.
According to the Veterans Community Project (VCP), some vets struggle with readjusting to civilian life or finding proper medical support or employment. This can often result in substance abuse or homelessness, or both.
VCP is on a mission to end Veteran homelessness through a network of tiny homes and support services. Based out of Kansas City, Missouri, the organization is building its latest Veteran community in Sioux Falls, South Dakota.
Heartland Energy staff recently volunteered at the Sioux Falls location as part of Public Power Day of Giving.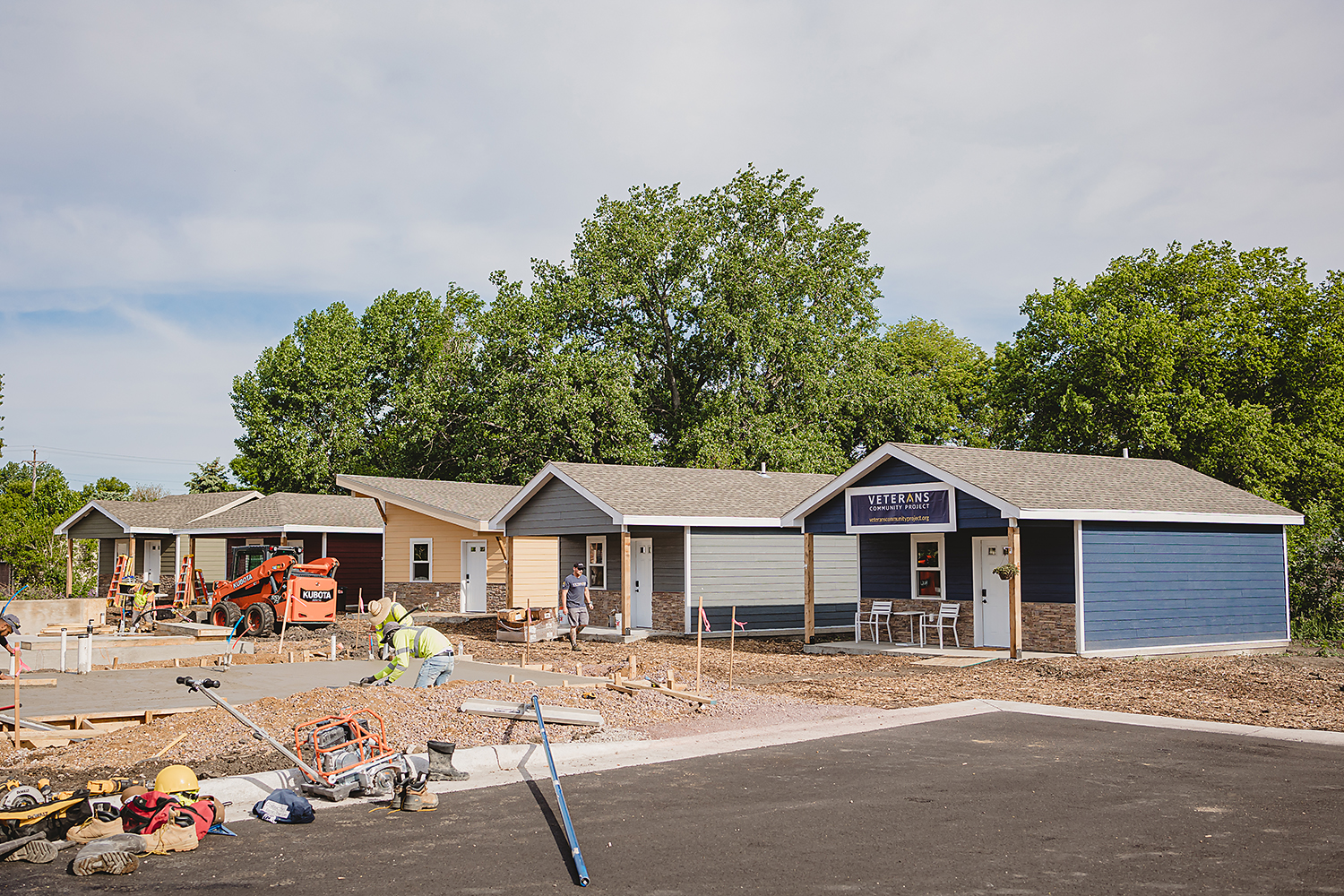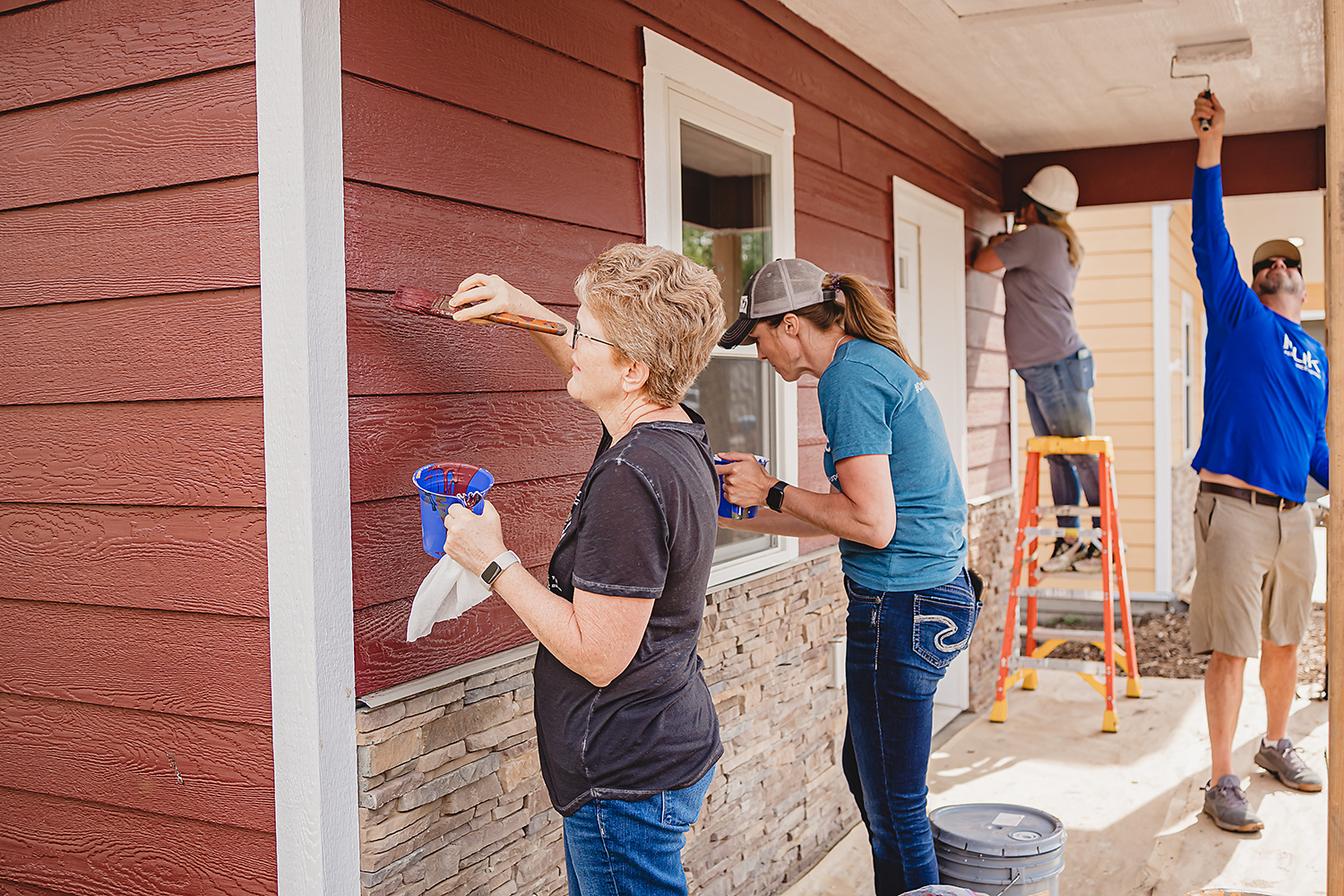 Housing with dignity
VCP was founded by a group of combat Veterans in Kansas City frustrated by the rampant homelessness within the Veteran community.
Their solution was simple: provide homes with dignity and personalized support services that promote homelessness recovery and an improved quality of life. They vowed to serve any man or woman who took the oath for our country, regardless of discharge status or type of service.
VCP Village of Kansas City was built as an innovative, transitional housing community consisting of 49 homes. Approximately 70% of the construction was performed by community volunteers and the majority of the project is privately funded.
VCP tiny homes consist of a fully functional kitchen, bathroom and living space. Single occupancy homes are 240 square feet while family residences are 360 square feet.
Each home comes fully furnished with new furniture, appliances, housewares, bedding, personal items and utilities – all free of charge. The homes are also designed with a Veteran's needs in mind to increase a sense of security for those impacted by PTSD.
VCP residents also have access to a case manager and individualized program to help achieve lasting results in the areas of health and wellness, education, employment, and financial literacy. They also work towards the development of a personal support network.
Each Veteran's stay in VCP Village depends on their progress towards meeting their benchmarks. Once their individual goals are met, VCP assists him or her in securing a permanent housing solution and transitioning to a new life.
In 2021, VCP experienced an 85% success rate of transitioning Veterans from homelessness to permanent, sustainable housing. The average stay in a home is 11 months.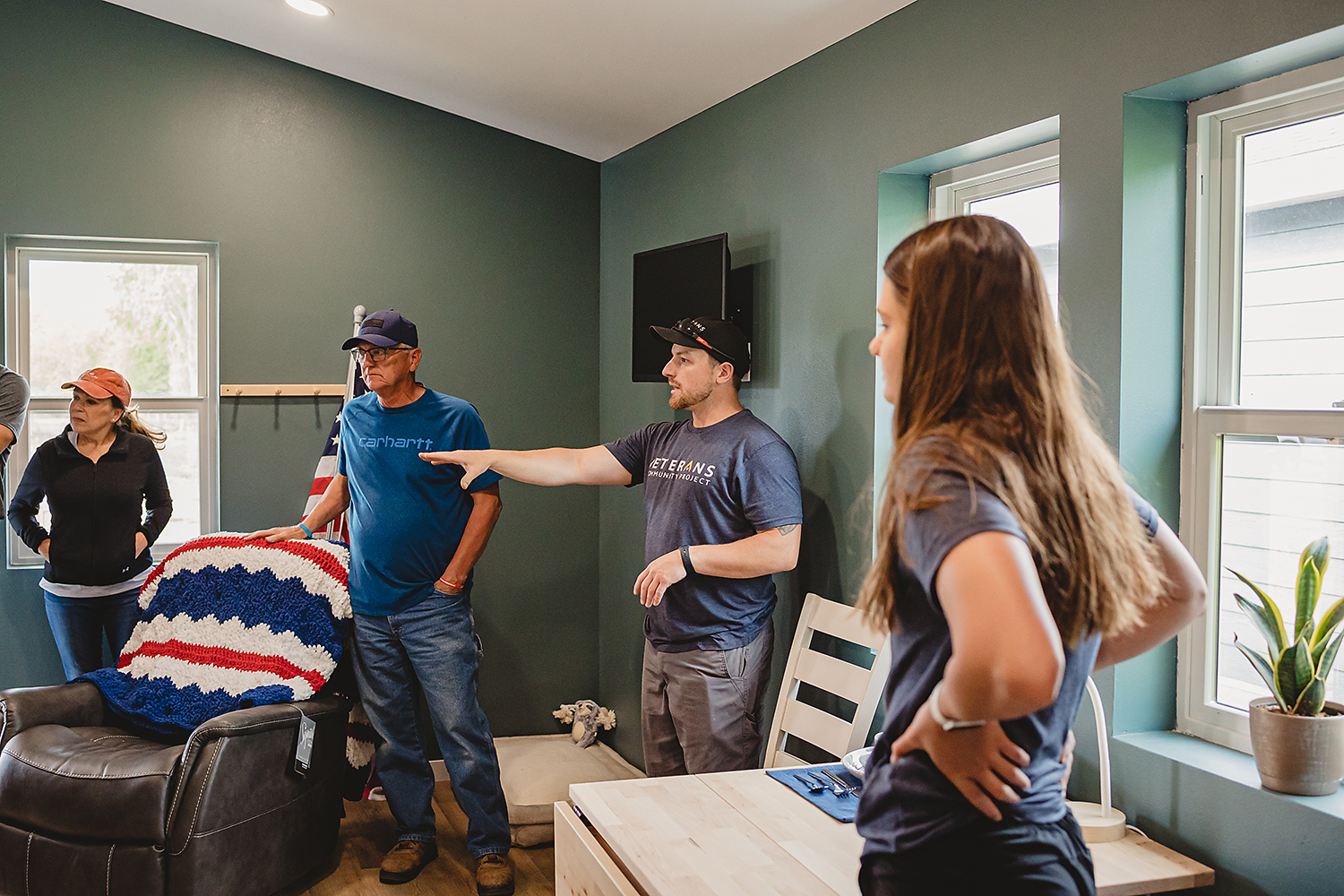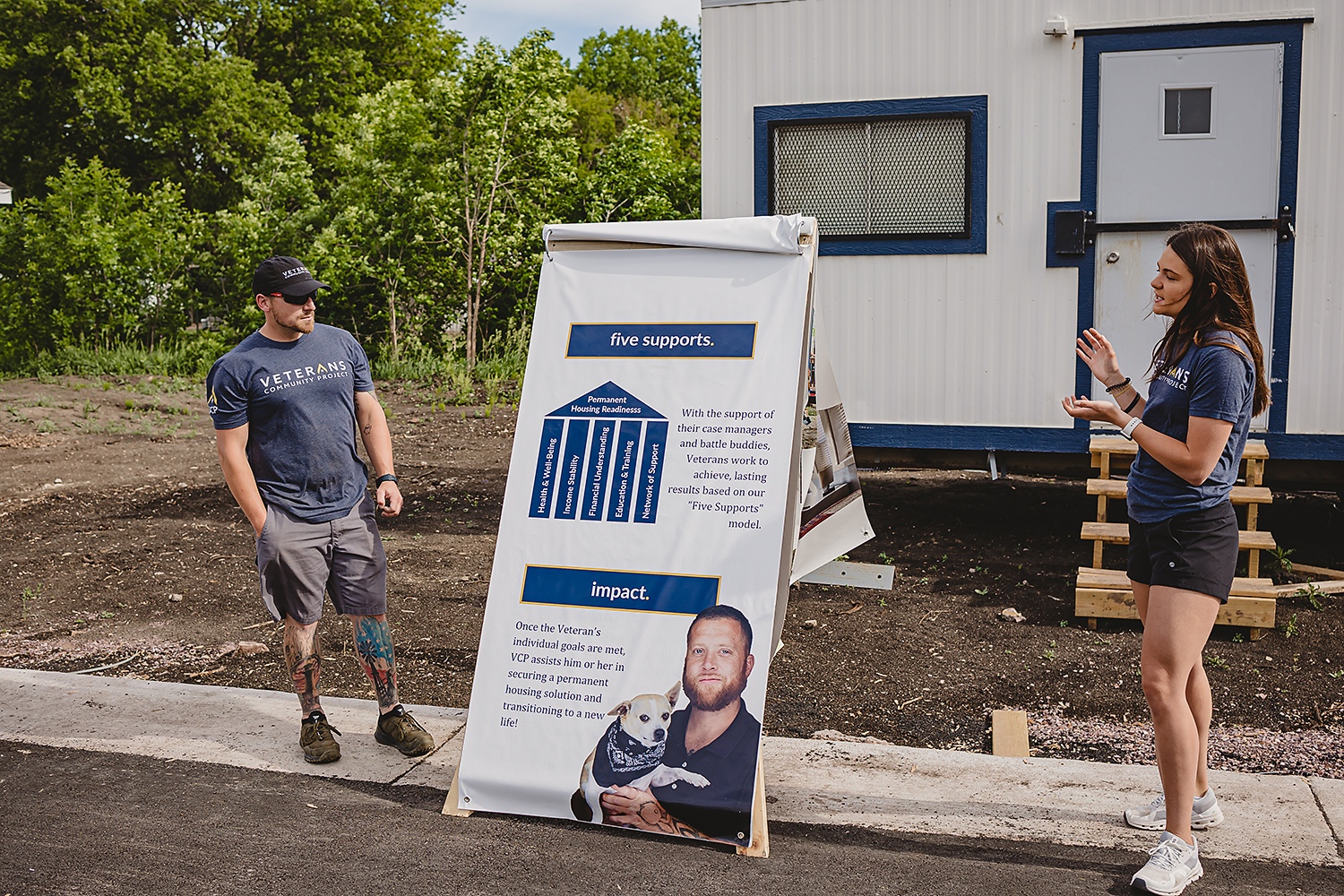 Sioux Falls community
Using the success of Kansas City as a blueprint, VCP expanded its program to additional cities, including Longmont, Colorado; St. Louis, Missouri; Oklahoma City, Oklahoma; and Sioux Falls.
VCP Village of Sioux Falls is located on two acres in the northwest portion of the city. Once complete, the specialized community will consist of 25 tiny homes with on-site, wraparound support services.
The campus will also include a community center to house commons areas and workspace for case managers.
The project broke ground in July of 2022 and held a ribbon cutting for its first five homes in May of 2023. The first vets are scheduled to move in this summer as crews continue to build the remaining homes and center.
Public Power gives back
The VCP Village of Sioux Falls sits approximately one mile from downtown and within the public power service territory of the City of Sioux Falls and Heartland Energy.
"As a public power provider, we support the communities we serve in a variety of ways," said Heartland Energy Chief Communications Officer Ann Hyland. "We believe in being more than a power supplier and providing power with purpose."
To celebrate this commitment, Heartland joined public power utilities across the nation in celebrating a Day of Giving in June, an event in which not-for-profit, community-owned electric utilities engage in volunteer activities in the communities they serve.
Heartland Energy had previously worked with VCP along with the city of Sioux Falls, offering both economic development and energy efficiency incentives to help bolster the project.
Their knowledge of the program and its mission inspired them to want to do more. Staff celebrated the Day of Giving at VCP painting and applying rock face to the exteriors of homes.
"The Veterans Community Project is an inspired project that not only gives Veterans a place to live, but also a sense of community and the tools to help get them back on their feet," said Hyland. "I know I speak for all of the Heartland Energy staff when I say we feel very fortunate to have played a small role in this project."