CEO's Report: The Ins and Outs of Energy Efficiency
June 3, 2019
Back in 2009 Heartland began offering energy efficiency programs, starting out with some small grants and several energy efficiency makeovers, both on homes and city facilities. We gradually grew our programs to include the grants and incentives we offer today.
While we at Heartland may know our programs inside and out, we serve 29 different customers, and while we do our best to make sure everyone knows what is available, we can always do better.
One of the reasons we brought on a marketing intern this summer is to help us develop action plans on how to better promote our programs. While his focus will be economic development, we also realize the importance of advertising our energy efficiency incentives.
Who better to give us ideas on how to promote these programs than you, our customers? While we may have 29 customers, you may have 200 or 2,000, or more. You can offer the greatest insight on how to let your customers know about the incentives available. We are always open to suggestions and would encourage your feedback.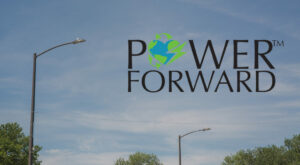 Some may wonder why we even offer these programs. What kind of company encourages their customers to use less of their product? Well, we think of these programs as not only good customer service, but the right thing to do.
Energy efficient products typically have a slightly higher upfront cost, but the savings achieved over the lifetime of the product should make up for that extra investment. The incentives are designed to help bridge the gap, making the efficient models more affordable, helping customers achieve long-term energy savings.
Residential customers may receive rebates for upgrading lighting to more efficient LEDs, purchasing an electric water heater with a lifetime warranty or purchasing an Energy Star qualified air source heat pump, central air conditioner or geothermal heat pump.
Lighting rebates range from $3 to $5 depending on the type of bulb or fixture. Eligible water heaters 50 gallons in size to 79 gallons may receive a $200 rebate. Water heaters 80 gallons or larger may be eligible for a $400 rebate. Qualifying air source heat pumps and central air conditioners receive a $200 rebate and geothermal heat pumps receive a $600 rebate.
A reminder that Marathon water heaters now require the purchaser to register the water heater online in order to qualify for the lifetime warranty. Proof of this registration must be submitted with the rebate application. Without registration, the heater is only warrantied for ten years.
Commercial and industrial customers can apply for rebates for replacing existing light fixtures with more efficient LEDs as well. A variety of rebate amounts are available depending on the type of lighting being replaced and type and wattage of LEDs being installed.
LEDs produce light approximately 90% more efficiently than incandescent light bulbs and last much longer.
Refrigeration and freezer upgrades as well as heating and cooling system upgrades may also qualify for rebates for commercial and industrial customers under the Power Forward program.
While we offer these rebates to help your customers, we also provide energy efficiency grants to help optimize electrical energy use at city facilities. While the most commonly funded project lately is upgrading streetlights to LED, we have also funded lighting upgrades at the local library as well as city hall and assisted with meter upgrades.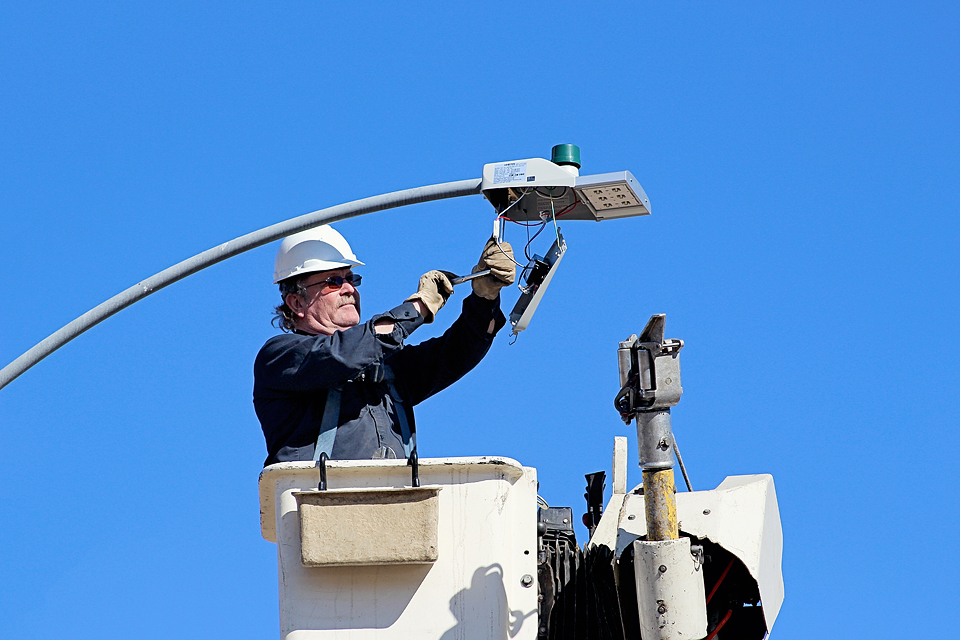 More information about all of our incentives and grant program can be found online at www.hcpd.com/energy-efficiency. Rebates are available on a first-come, first-served basis as funding is limited.
As always, if you have questions about these or any of our programs, give us a call. Chief Communications Officer Ann Hyland can answer your questions about energy efficiency rebates and grants. And don't forget, we want to hear from you on how to best promote these programs in your community.