CEO's Report: The importance of social media
July 3, 2018
Communication is key in any business and utilities are no exception. The means by which we communicate has changed drastically in recent years and if we want to maintain a positive customer experience, we must keep with the times.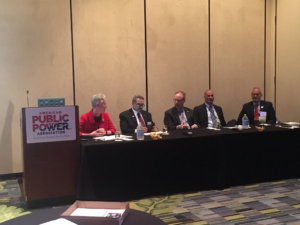 When I first started working at Heartland, not all that long ago, texting was still a relatively new means of communicating. Facebook was gaining popularity but if I wanted to discuss something with someone else, I still typically picked up the phone and made a call.
Today, we are surrounded by social media – Facebook, Snapchat, Twitter and Instagram, just to name a few.
If you're like me, sometimes I get a case of information overload by having all these apps at my fingertips, literally, on my smartphone. But it is also quite handy to have all that information in one place.
The reality is this is the world we live in today, and the world our customers live in and if we want to ensure we're getting our message to them, we have to utilize these tools to reach them.
When we performed our customer survey last year, one of the questions asked was, "how do you rate your provider on informing and communicating with you as a customer?"
The net positive index for that question was 106, which is well below the benchmark of 148. Benchmark numbers come from the previous two years, with data from approximately 50 utility surveys throughout the country.
We all have room for improvement in communicating with end-use customers.
Social media is the perfect way to get started because it's easy, quick and you reach a multitude of people with one click.
It also doesn't have to be overwhelming. Post once or twice a week, more if you have more to share. You don't have to come up with original content for every post either. Heartland, as well as the American Public Power Association and other trade associations, are active on multiple sites, making it easy for you to simply share information.
Another thing we learned from the customer survey is there is a lack of knowledge about public power in general, with many customers not even knowing they were served by a public power utility.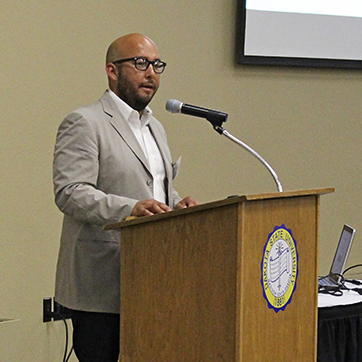 Social media again is a great way to spread the public power message. Remind your customers of council meetings where they can share input. Tell them about upcoming projects the utility is doing in order to provide the best, most reliable service. Or simply share some tips to help them conserve energy.
You can also have some fun. It seems like there is a different theme trending on social media almost every day. Join in! National Doughnut Day is one of my personal favorites. Throwback Thursday is another fun one. Have some pictures of your city from the past? Share it. Show your customers how far you've come as a community.
Many utilities and cities are hesitant to be active on social media for fear some will make negative comments. While this is a legitimate concern, public input is also one of the cornerstones of public power and vital to operation of a public power utility. And while a few naysayers may slip in, the majority of customers are likely to be happy to see your presence, appreciate the information and react positively.
APPA Director of Digital and Social Media Sam Gonzales said it best when he spoke at our Annual Meeting in 2016:
"Social media is the first place people turn when they are unhappy with a product, for example when their power is out. Social media helps you listen to your customers like never before, and if you are not there to hear them, they will speak anyway. Why not take advantage of the situation and address it – let them know they have been heard."
If you need help getting started, please contact us. We can help you set up accounts, give you pointers on who to follow, what information to share and provide some content to get you started.
Social media is here to stay and if you haven't already joined in the fun, don't you think it's time?