CEO's Report: Legislative priorities
February 4, 2020
Heartland continues to monitor legislation in each state we serve and is prepared to advocate on behalf of public power.
Heartland Director of Economic Development and Governmental Affairs Casey Crabtree and I recently attended the 2020 Minnesota Legislative Outlook Session hosted by our lobbyists in the Land of 10,000 Lakes, Fredrikson & Byron.
One of the main issues discussed was clean energy. Current Minnesota statute mandates that electric utilities procure or generate 25% of their total energy from renewable sources.
Legislators are looking to increase that goal by the year 2050. While some believe the state can achieve 100% carbon-free energy in the next 30 years, some are looking at a more conservative, and more realistic goal of 50%.
While Heartland fully supports clean energy, we know it must be implemented with reliability in mind.
The Minnesota State Legislature reconvenes for their 2020 session on February 11 and we will keep you apprised on this issue and any others that may affect public power. Also mark your calendars for MMUA's Legislative Conference to be held March 31 and April 1.
We are also monitoring the Nebraska Legislative Session on behalf of our newest customer, Valentine. A hot-button issue this year is sure to be financial help for repairing flood-damaged infrastructure.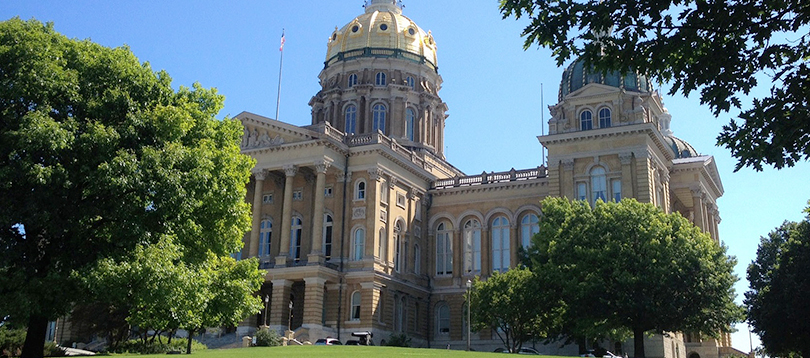 IOWA
The 2020 legislative session in Iowa is scheduled to last 100 days. Iowa Association of Municipal Utilities is tracking a number of bills on behalf of its members and offers the following updates:
Mediacom bill SSB 3009
Introduced by telecommunications giant Mediacom, SSB 3009 guts the ability of cities to finance municipal telecommunications systems. IAMU says it is the "most extreme example of anti-municipal legislation to be introduced in some time."
IAMU says the bill is anti-competitive, anti-consumer and anti-growth. It treats communities differently based on size in an apparent attempt to pit them against each other and puts customer bases at risk which puts debt financing in jeopardy.
IAMU strongly opposes this bill and is closely monitoring it.
Iowa American Water Bill
Supported by Iowa American Water, SSB 3008 weakens protections for taxpayers and ratepayers in communities seeking to sell their municipal utilities, including not only water, but gas, electric and telecom. It is an answer to 2018's bill that ensured accurate system values through two appraisals as well as adequate transparency and public accountability for the disposal of major public assets.
IAMU supported 2018's legislation and opposes SSB 3008.
IAMU is encouraging its members to contact their legislators to vote down the Mediacom and Iowa American Water bills.
Other bills being monitored:
HSB 516 / SSB 3012 extend the future repeal date of the Iowa Cell Siting Act
HSB 506 amends the definition of government bodies in the open meetings law to clarify the treatment of advisory boards
HSB 505 provides that any person can request notice of public meetings, not just the media
HSB 503 prohibits government bodies from charging the costs of legal services for the review/redaction of public records
HSB 540 provides the right of first refusal for transmission projects
SOUTH DAKOTA
The 95th South Dakota Legislative Session opened January 14 and Heartland has been monitoring and involved with several bills on behalf of our customers.
Municipal electric utilities continue advocating for their right to serve in annexed areas. After the Electric Services in an Annexed Area subcommittee ended their study of the issue by passing the framework of a bill to move forward, both sides have met multiple times in hopes of finding a compromise.
One of the cooperatives' chief complaints throughout this entire process was that annexation did not allow them to adequately plan. Therefore, the municipal electric utilities introduced Senate Bill 83, which states that any electric utility having an adjoining service area shall engage in a review of electric systems on an annual basis.
This would allow both sides to better plan for future infrastructure needs. The bill was presented before the Senate Commerce and Energy Committee and passed on a vote of 6-0. It is worth noting a form of this bill was originally introduced during the summer study and all parties agreed to its implementation.
House Bill 1199 was introduced at the request of the Electric Services in an Annexed Area subcommittee. This bill would require certain annexation information to be provided to electric utilities, essentially requiring a municipality with a municipally owned electric utility to notify an affected utility when they intend to annex.
We will continue monitoring these bills and any others that would affect our customer utilities and keep you posted on any developments. Heartland will continue advocating for our customers out in Pierre.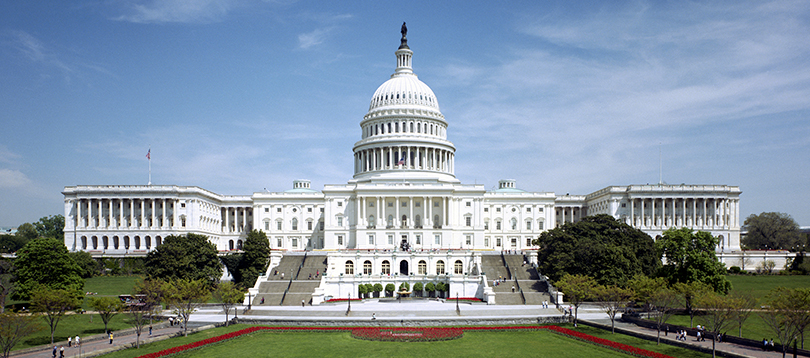 Federal Advocacy
We also advocate on a federal level and plan to attend the American Public Power Association Legislative Rally in Washington, D.C. at the end of February. We already have several meetings lined up with members of Congress who represent our customer base.
There are many issues affecting the rural communities we serve, including cybersecurity, the Public Utility Regulatory Policies Act and protection of the Power Marketing Administrations, among others.
We are excited to be bringing a customer representative along with us this year and look forward to having Madelia Municipal Light & Power Manager Chris Trembley at our meetings. It will be beneficial to have a customer along to provide real-world examples of the issues we're there to discuss.
We will provide an update on our meetings in Washington, D.C. in our March newsletter. In the meantime, if you have any questions about any legislative issues, please reach out to Heartland Director of Economic Development and Governmental Affairs Casey Crabtree.