CEO's Report: Identifying funding opportunities relevant to your utility
August 2, 2023
Our recently held Summer Conference included information about a new service Heartland Energy is offering customers beginning this month.
There has been an influx of funding available through programs such as the Inflation Reduction Act (IRA) and the Infrastructure Investment and Jobs Act (IIJA).
However, it is difficult to wade through the mountains of information available for each individual program within the larger funding opportunities.
Heartland Energy has contracted with Frontier Energy to handle some of the burden.
Qualified Services
Frontier Energy has over thirty years of experience helping utilities. They have a national presence with offices in California, Texas, New York and Minnesota.
They regularly help municipal utilities in Minnesota meet their CIP goals and their services come highly recommended by our customers there.
They also help utilities design energy efficiency programs, provide engineering services, demand side solutions, measurement and verification and more.
Frontier Energy will host calls twice each month providing information on the latest grant funding available. This could include funding through the IIJA and IRA, as well as USDA or individual state opportunities.
Topics could range from grid resiliency to clean energy to rural energy efficiency to electric vehicle charging infrastructure and more.
If there is a particular grant opportunity a customer is interested in, they will also provide relevant details on that topic.
All Heartland Energy customers are welcome and encouraged to participate in the calls.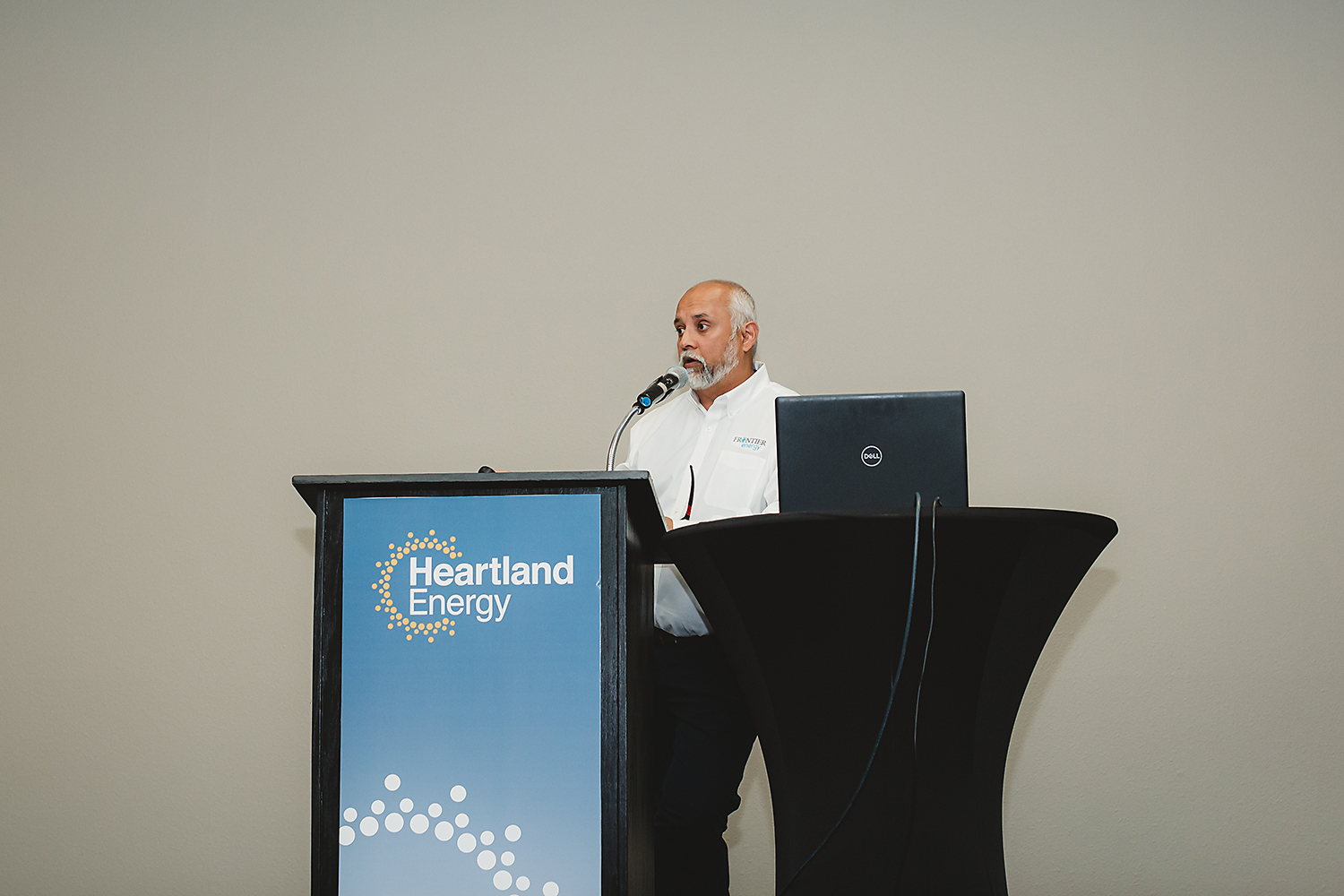 Funding Available
Knowing what funding is available, what the requirements are and what you may be eligible for is daunting.
A few of the programs Frontier Energy will present on initially include utility grid focused grants such as GRIP (Grid Resilience and Innovation Partnerships).
GRIP includes grid resilience utility and industry grants, smart grid grants and a grid innovation program.
They will also talk about programs available in each state, such as the Iowa Grid Resilience Fund, the Nebraska Grid Resiliency Program, the State Competitiveness Fund in Minnesota and the Local Infrastructure Improvement Grant in South Dakota.
They will also provide information on USDA programs including both loans and grants.
We at Heartland Energy have been monitoring many of these programs for a while, but don't have a staff member dedicated to researching the programs that would best fit our company or our customers.
In order to do it efficiently and effectively, we decided to engage with Frontier Energy. We believe they will be able to offer insight in ways that we never could.
Additional Services Available
Frontier Energy can also help utilities write grants, should they choose to move on to that step. However, additional fees will be involved for that process, which can be determined at that time.
They have funding experts on staff with significant experience in writing grant requests.
As I mentioned, the company comes highly recommended by our Minnesota customers who have used their services in the past.
We will be sending more information soon with details on the monthly calls. My hope is that we have a majority of customers listening in to glean as much information as possible about potential funding.
Watch your Inbox for more details.