Artisan Concrete Concepts relocating to Volga
November 1, 2017
Small business to break ground in spring of 2018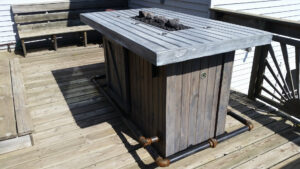 An up-and-coming custom concrete artist is moving to Volga's downtown district. Chad Guthmiller, owner of Artisan Concrete Concepts, plans to break ground on a new facility on Volga's Main Street next spring.
Founded in 2013, Artisan Concrete Concepts sells custom concrete products. Guthmiller handcrafts each piece, and his product line ranges from countertops and sinks to fire pits and tables, water features and more.
Volga City Administrator Jameson Berreth said the business prospect presents a wealth of opportunities.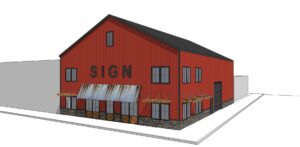 "Artisan Concrete Concepts will draw people to our city with its unique products," he said. "The business will boost local tax revenue, and a new building in a former vacant lot will enhance our business district. Additionally, our city has the pleasure of welcoming a great, young family into the school system and community."
Guthmiller currently operates out of a shop near his home in Scotland, SD, where he lives with his wife, Amber, and their four children.
He plans to build a 3,500 square-foot facility in Volga that will primarily be used as a production studio. The new building will also feature retail and office space as well as a showroom.