Arlington standout named Student of the Month
December 2, 2021
Grace Parry earns award from Heartland and KJAM Radio
Arlington High School senior Grace Parry is immersed in extracurricular activities. She's a talented, hard-working individual, and often earns accolades for her efforts.
Parry has been named the November Student of the Month by Heartland Consumers Power District and KJAM Radio. She was nominated by officials at her school.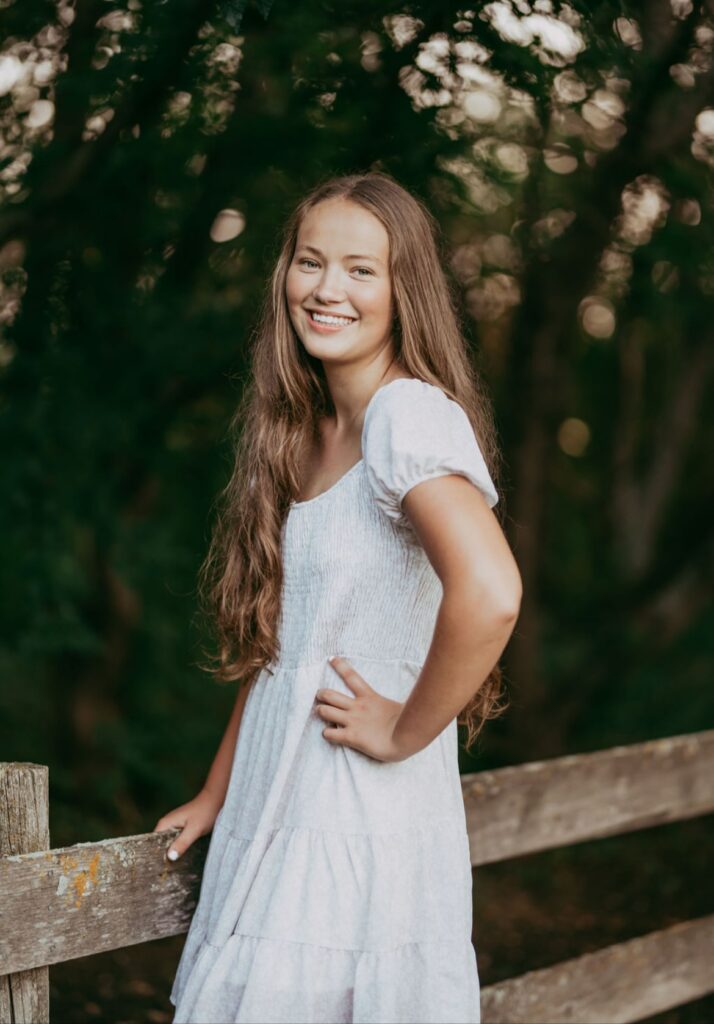 "Grace maintains an A-honor roll status while being involved in a variety of activities," said AHS Counselor Kelsey Borchard. "She was nominated by her peers for homecoming queen and is recognized by her teachers for having outstanding character. She is a blessing to the halls of Arlington High School."
Parry is a three-sport student athlete, participating in track and field, basketball and volleyball. She's a multi-year letter winner in each sport and earned All-Conference and team captain honors in volleyball.
Parry also excels in the fine arts. Through six years of participating in Oral Interp, she's qualified for state three times, including earning the highest rating of Superior Plus. She's also a four-year participant in one-act play and has been named Outstanding Actress at both region and state competitions.
Parry is a prominent student leader. She has served as class president since seventh grade, was student council vice president her junior year, and president her senior year.
She's also a member of A-Club, FCA and National Honor Society. This year she was named a Champion of Character and a delegate for Girls State, where she earned a Prosecuting Attorney scholarship for her performance.
In her free time Parry enjoys volunteering. She teaches Sunday School at her church and helps with the annual ham dinner. She also helps at the annual Arlington Days picnic and supports the local youth volleyball program.
Parry is the daughter of Mike and Lisa Parry. After high school she plans to attend South Dakota State University.
The "Student of the Month" is awarded through a partnership of Heartland and KJAM Radio in Madison and recognizes exceptional students in one of five area school districts. Heartland provides wholesale power to the cities of Arlington, Colman, Howard, Madison and Volga, all of which are in the KJAM listening area.
Each month of the school year, Heartland presents an outstanding student from one of these schools with a recognition certificate and small token, and advertisements announcing the winning student air on KJAM Radio. Officials from each participating school nominate students for the award.
This is the eleventh year Heartland and KJAM have teamed up to offer this program.