Apply to be South Dakota Capital for a Day
March 31, 2017
Governor Dennis Daugaard wants to visit your town and hear from residents
Pierre, SD is not an island.
That's the message South Dakota Governor Dennis Daugaard is sending as he invites communities across the state to apply for "Capital for a Day."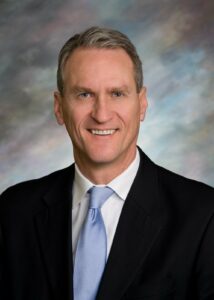 Started by Governor George Mickelson in the 199os, Capital for a Day is an initiative Daugaard decided to continue upon taking office as a means to communicate directly with constituents.
Selected cities receive an executive proclamation declaring that town as South Dakota's Capital for a Day. Daugaard spends a day in the community, taking tours and visiting with local leaders. Activities typically include a main street walk, business tours and a community social.
"We also hold roundtable meetings with community leaders to discuss prominent local issues," said Daugaard. "I typically give an update on state government and learn from local citizens what they think."
With warmer weather on the way, Daugaard is opening the application period for 2017. He hopes all local leaders consider applying for this worthwhile event, as it provides an opportunity to bring state government and South Dakotans together.
"In order to be of, by and for the people, we must take the time to listen. We need to hear about problems that exist and better understand the impact government decisions are having on people's lives," he said.
Since 2011, Capital for a Day has been hosted by 22 communities, including Heartland customers Volga, Wessington Springs and Madison.
Now it's your turn.
Visit sd.gov/governor and click on "Initiatives" to apply.
Featured image: Governor Daugaard participated in a ribbon cutting for Rosebud Manufacturing during Madison's Capital for a Day celebration in 2015.