Adams honored with Distinguished Service Award
October 5, 2020
Longtime Sioux Falls Electric Light employee recognized for dedication and vision
Adequate street lighting prevents accidents and promotes security. It increases safety and quality of life in communities.
Nobody knows this better than Terry Adams.
Adams designs or reviews every streetlight installation in the city of Sioux Falls. He has served as their engineering tech for 26 years. The job is meticulous, often complicated, and extremely important for public safety.
"People feel safer at night if their surroundings are well lit," he said. "It's my job to make sure our streetlights remain bright and constant after the sun goes down."
In the past three decades, the number of streetlights in Sioux Falls has nearly tripled. The city credits Adams with developing and implementing the entire transition.
"When he started, we had around 7,300 lights. Now we have over 20,000," said Sioux Falls Traffic, Light and Power Superintendent Jerry Jongeling. "We have not added a staff member for more than thirty years due to his work ethic. That says a lot about his character."
For his outstanding service, Adams is Heartland's Distinguished Service Award recipient.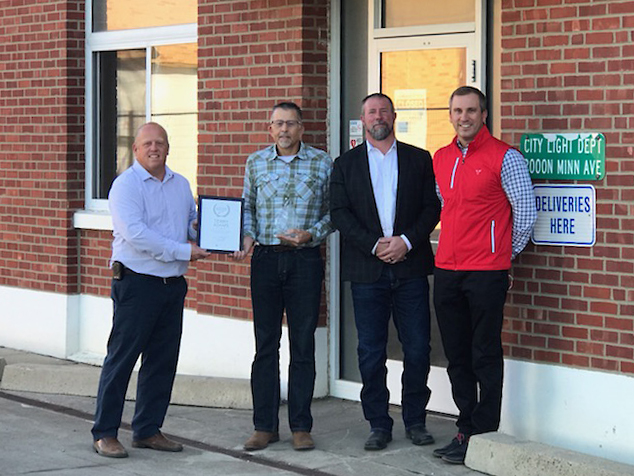 Ensuring neighborhood safety
Streetlights are an essential aspect of modern life. They help alert drivers and pedestrians of oncoming traffic and possible hazards. They can also deter criminal activity and create safe, welcoming environments.
Street lighting increases quality of life by allowing activity after dark.
When citizens report streetlight outages, Adams handles resolving each issue.
"Terry answers every call and looks for the best way to solve their concerns," Jongeling said. "He communicates well with citizens and oversees projects from start to finish."
Adams meets with citizen groups after hours to discuss local lighting concerns. He also surveys neighborhoods with residents, community development employees and police officers.
Together they determine and check dark areas and brainstorm possible solutions. Adams uses this information to develop a project map.
"This map is our blueprint to lighting up neighborhoods and creating safer environments," Jongeling said.
Reliable project leader
Adams' work speaks for itself. He is thorough and an invaluable member of the team.
"Each project is well documented with no detail left out," said Jongeling. "He's always willing to educate anyone on a project or procedure and help in any way."
Adams takes the lead on department projects, contracts and working with local developers.
"Terry gives 100% at his job every day. His performance and attitude are key to our operations," Jongeling added.
Outside of work, Adams is a long-time, dedicated member of the Sioux Falls Shriners Club. He marches with the Shriners band in parades and works at the annual Sioux Falls Shrine Circus.
"He gives his time and heart to help kids in need. He is a public servant in the truest sense."
Distinguished service
The Distinguished Service Award recognizes exceptional employees at Heartland customer utilities.
Adams received his award in conjunction with Public Power Week. The annual event celebrates the distinct advantages public power utilities offer.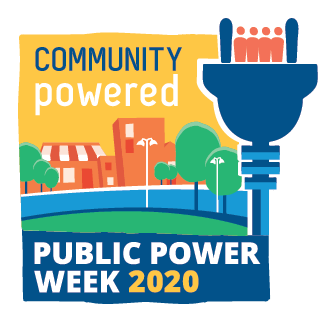 "Public power employees are essential workers who care about their communities. Adams is a shining example," said Heartland Chief Communications Officer Ann Hyland. "He goes the extra mile to ensure public safety. We are proud to recognize individuals like Adams who make public power exceptional."
Not only does Adams go above and beyond in his job, he is an inspiration to others.
"He has been a mentor to me and countless others who work in our industry," Jongeling said. "Sioux Falls is strong and progressive because of people like him."
Jongeling nominated Adams for the award.