Tyler supermarket is Community Spark
May 3, 2022
Maynard's Food Center earns award from Heartland
The grocery store in Tyler, Minnesota provides more than convenient access to fresh food and essential items.
"Maynard's is a source of pride for our community," said Joan Jagt, mayor. "Their presence enhances Main Street and enables citizens to buy local. Plus, their staff is friendly and helpful."
Jagt also says the store draws customers from out of town, which benefits other businesses.
"People who travel to Tyler to buy groceries may also buy fuel from our gas station, dine at our restaurants or shop at our other retail stores. Their success has a ripple effect on the local economy."
Maynard's Food Center of Tyler has been named this year's recipient of Heartland's Community Spark Award. The award recognizes outstanding small businesses in Heartland customer communities.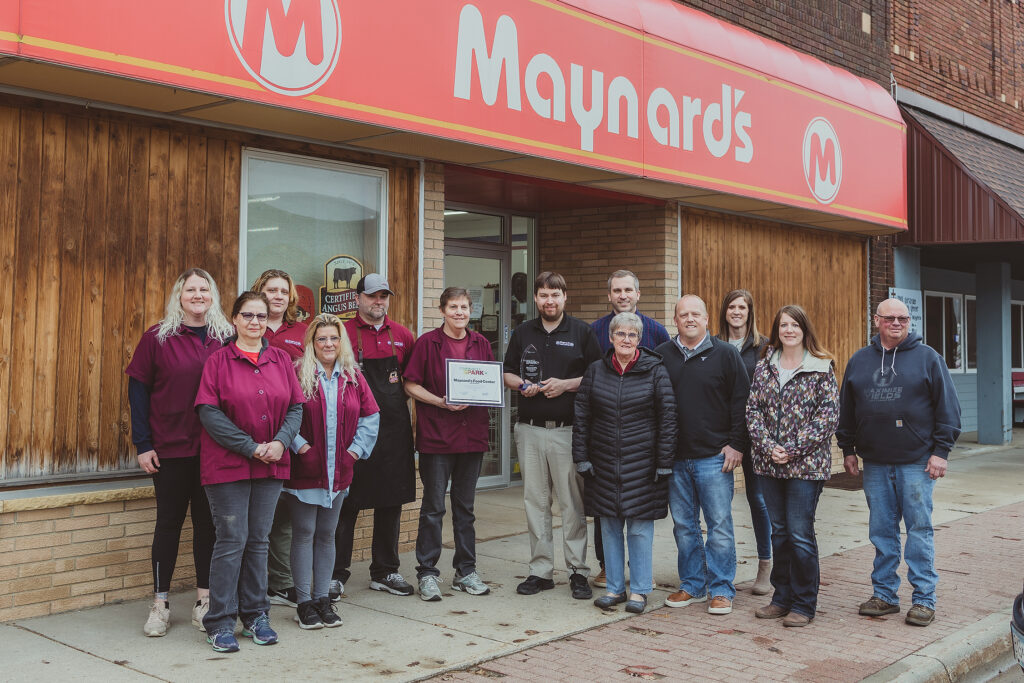 Valued asset in the community
Maynard's joined Tyler's main street in 1988 after the company bought out Ed's Super Valu. Corporate leaders were attracted to the community's size, location and strong business district.
A few years after opening, the store underwent a major remodel and doubled in size. Then in 2006, Maynard's bought the adjoining building and expanded again.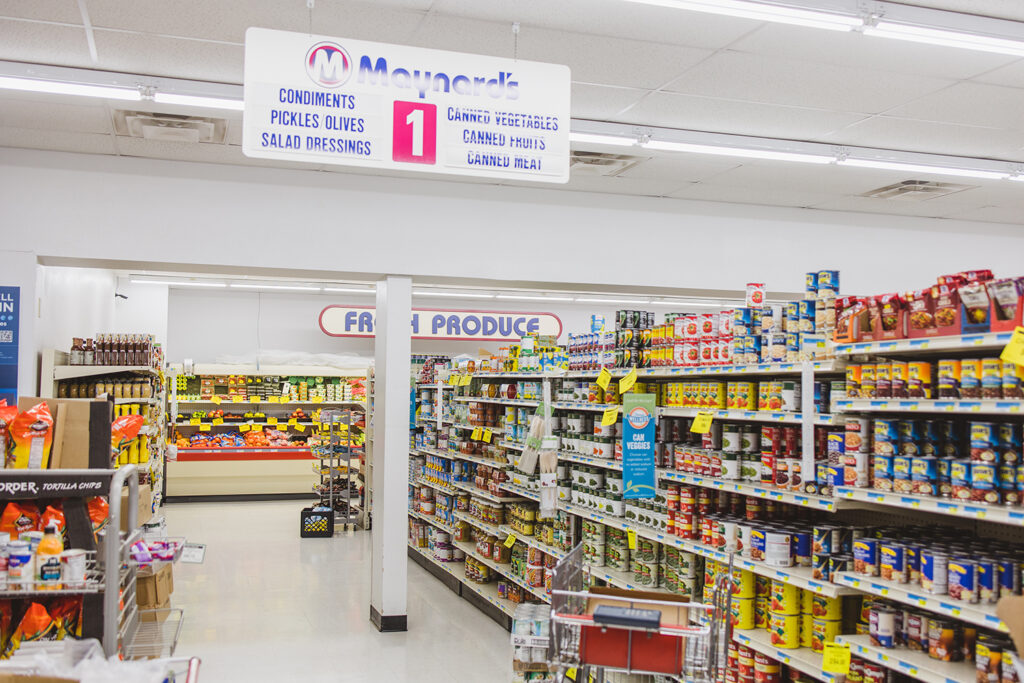 Both times the store extended its sales floor as well as employee work areas and coolers. They brought the store to its current size of roughly 11,500 square feet.
Other minor updates have taken place over the years, but one thing has remained constant: a focus on customer service. The business aims for 100% customer satisfaction through quality services and products with competitive prices.
This includes adapting to local needs, which Jagt and other customers say the Tyler store does best.
Doing what's best for Tyler
Home delivery has become a more common feature for grocers in the wake of COVID-19. But Tyler store manager Lori Hart says this free service has always been available to their customers.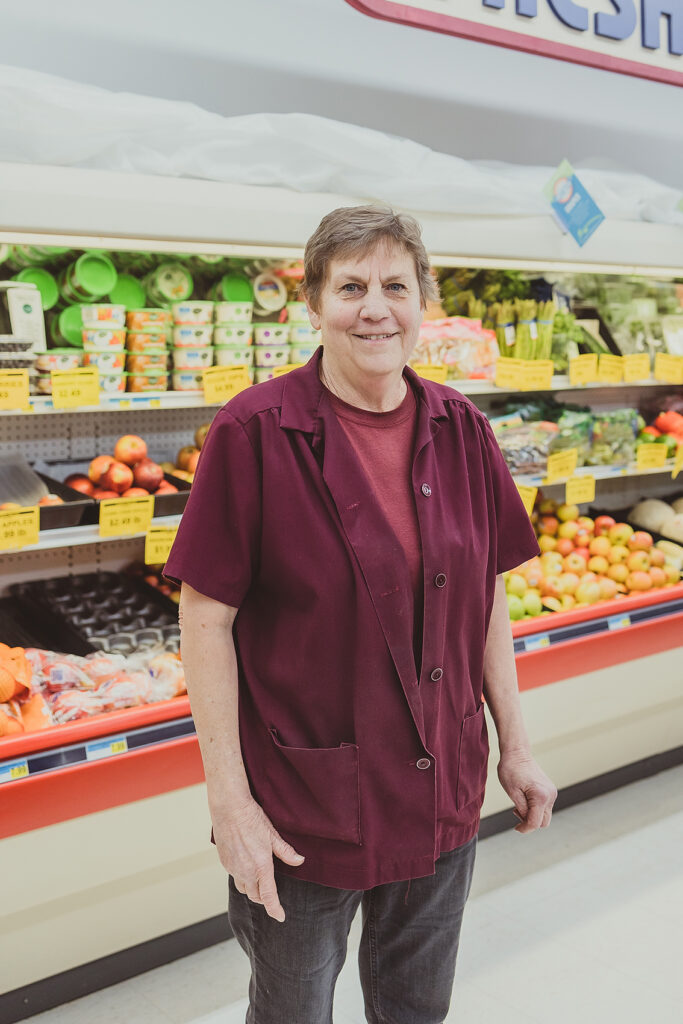 "We deliver groceries every Friday morning to people who request it," she said. "We've been doing that since day one, and it's of no cost to the customer."
Hart says on average, the service is utilized by eight to ten people. It's just one of several ways the store provides localized services and products.
Another unique feature is the presence of liver pâté and Medisterpølse, or Danish pork sausage, in the meat department. The international fare is popular in the community, which is known for its rich Danish heritage.
Hart says Maynard's routinely adds products based on customer requests. For example, in recent years the store added cold sandwiches and "grab and go" items to its coolers.
"We never had those types of products before, but we adapt to meet demand," she said. "If customers can't find an item in our store, all they have to do is ask and we will gladly do what we can to get it."
The store also strives to best serve its employees with competitive wages, benefit compensation and a safe, clean work environment. Hart has been working for the Maynard's corporation for roughly 40 years and can attest to the benefits of working for the small business.
"Compared to a larger employer, the leadership at Maynard's care about their employees and are more accommodating to our needs. They treat us very well, which allows us to treat the customers well. It's always been a pleasure working for Maynard's."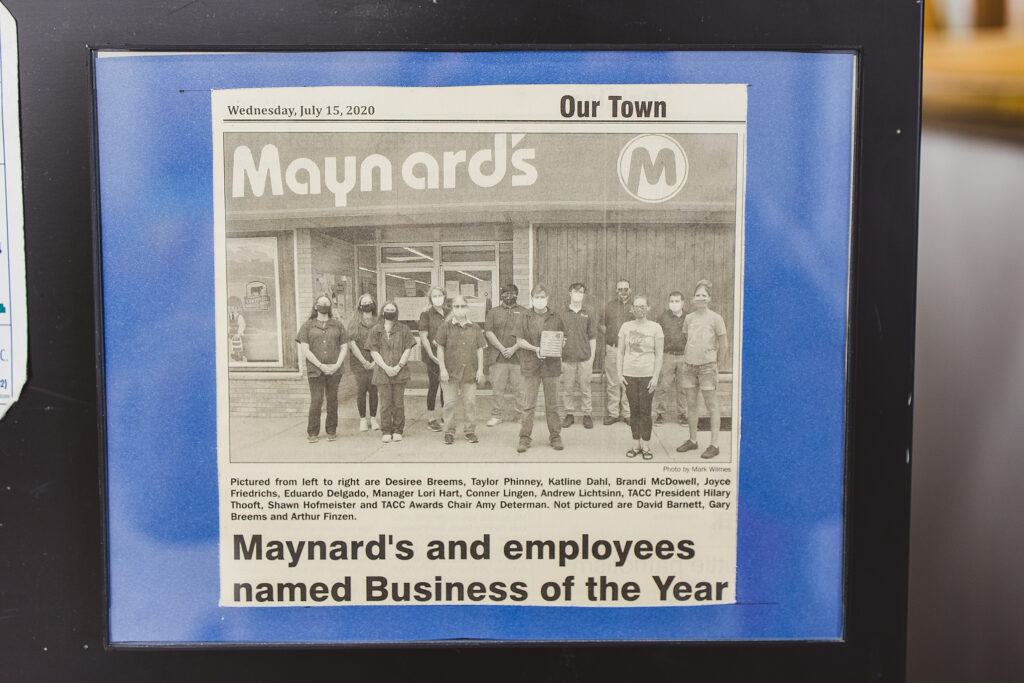 The Maynard's difference
Maynard's Food Center is a family-owned chain with fifteen stores in South Dakota, Minnesota and Iowa. The brand prides itself on being a "local community connection for high quality foods, friendly service and great prices."
Founders Maynard Kramer and Larry Larson owned separate grocery stores in neighboring communities before partnering up to create the chain. Today the business continues to be managed by the families' second generations.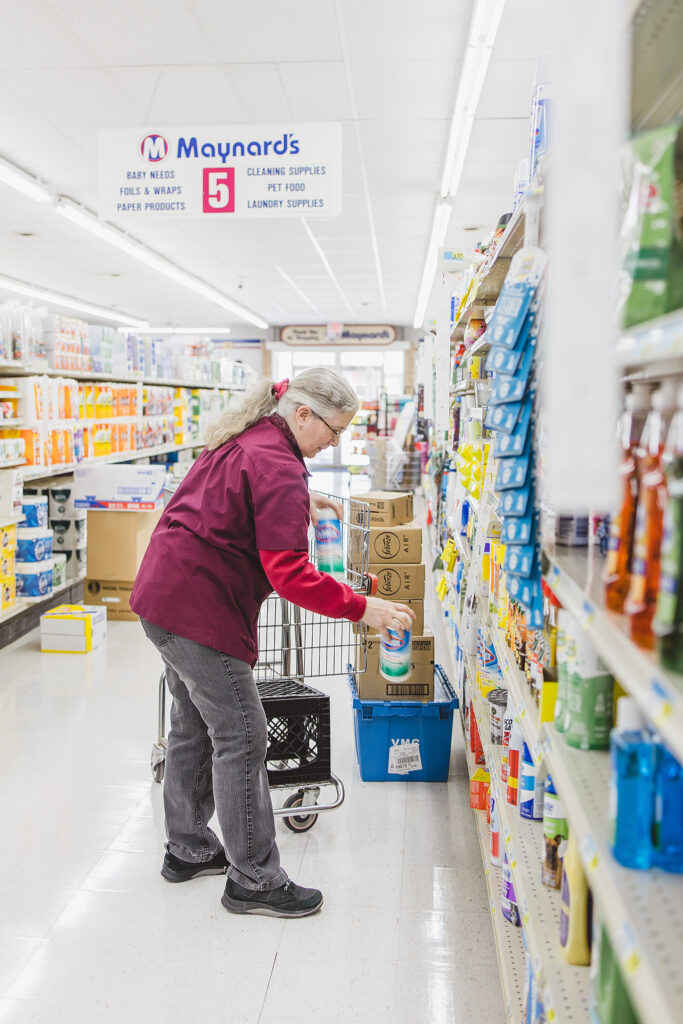 Stores are traditionally located in rural communities with smaller populations. Tyler's location employs nine people, including four full time, and serves a community of just over 1,300 people.
President Gary Carlson says the decision to stick to small is not accidental.
"We believe shopping local is better for the consumer and the community at large," he said.
In fact, Maynard's website lists ten acts a shopper accomplishes each time they visit a store. Among them: nurturing the community, helping create jobs, contributing to the local economy, keeping prices competitive and helping the environment.
Emphasis on local weaves its way throughout the company's operations. Maynard's branches are active chamber members and employees often participate in local clubs and organizations.
"We try to be part of the community in many different ways," Carlson said. "We also give store managers autonomy on many factors to satisfy local needs. They know their communities and we trust they will do what's best for the people they serve."
Community Spark
Maynard's in Tyler exemplifies the vital role grocery stores play in rural communities. As the recipient of Heartland's Community Spark award, it also represents the best of small business.
Heartland supplies wholesale electric power to Tyler and other municipalities across the Midwest. Heartland offers a variety of rebates and incentives to help communities grow and businesses flourish.
Heartland created the Community Spark Award to celebrate National Small Business Week. Nominations were accepted for the award across Heartland's customer base.
Maynard's of Tyler was nominated separately by Jagt and Tyler resident and local school board member Craig Hess. Both cited the store's friendly, helpful staff and goodwill and generosity towards the community and customers.
"They will bend over backwards to help people," said Hess. "Their staff is always willing to make compromises or do what they can to make things better for customers. They are also very supportive of all local activities and organizations. We can always count on them."