Student of the Month seeks global perspective
November 3, 2021
Howard senior Ciana Schwader earns award from Heartland Power and KJAM Radio
Howard High School senior Ciana Schwader has been named Student of the Month by Heartland and KJAM Radio. She was nominated by officials at her school, who say she is a talented individual who aims to have a positive impact on others and the world around her.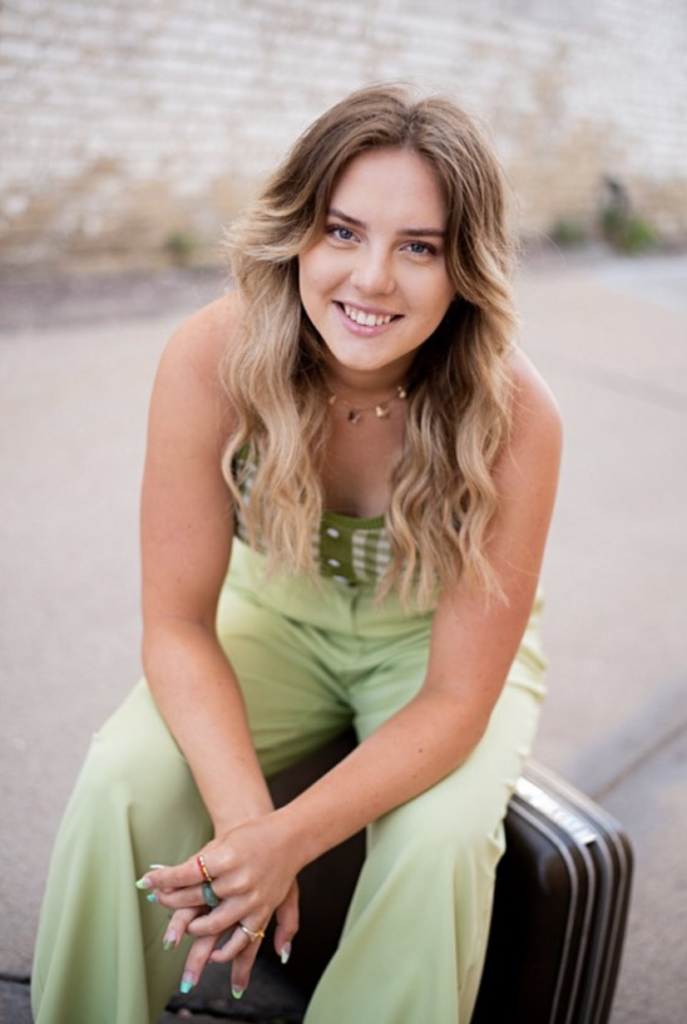 "Ciana is a very conscientious student who repeatedly challenges herself in coursework, contribution and activity," said Principal T.A. Aslesen. "She makes our school a better place because she cares."
Schwader has a clear desire to lead and affect change. She currently serves as student council president, National Honor Society vice president and FCCLA secretary. She hopes to continue in leadership roles after high school and study business with a focus in global management at UC Berkeley.
Dedicated and driven, Schwader is also a three-sport student athlete, participating in both volleyball and cross country in the fall and track in the spring. She has been recognized for her hard work, earning titles Most Promising for varsity cross country in 2016 and Most Improved for varsity track in 2019.
She is also passionate about the arts, and enjoys painting, drawing and singing.
"Ciana is an outstanding artist, athlete and student. We are very proud of her and look forward to seeing her continue to grow and contribute," Aslesen said.
Schwader is the daughter of Joseph and Tara Schwader.
The "Student of the Month" is awarded through a partnership of Heartland and KJAM Radio in Madison and recognizes exceptional students in one of five area school districts. Heartland provides wholesale power to the cities of Arlington, Colman, Howard, Madison and Volga, all of which are in the KJAM listening area.
Each month of the school year, Heartland presents an outstanding student from one of these schools with a recognition certificate and small token, and advertisements announcing the winning student air on KJAM Radio. Officials from each participating school nominate students for the award.
This is the eleventh year Heartland and KJAM have teamed up to offer this program.