Student of the Month is outstanding role model
October 5, 2021
SVHS senior Jakob Ziegler earns award from Heartland and KJAM Radio
Sioux Valley High School (SVHS) senior Jakob Ziegler has been named Student of the Month by Heartland Consumers Power District and KJAM Radio. He was nominated by officials at his school, who say he is a smart, kind and thoughtful individual.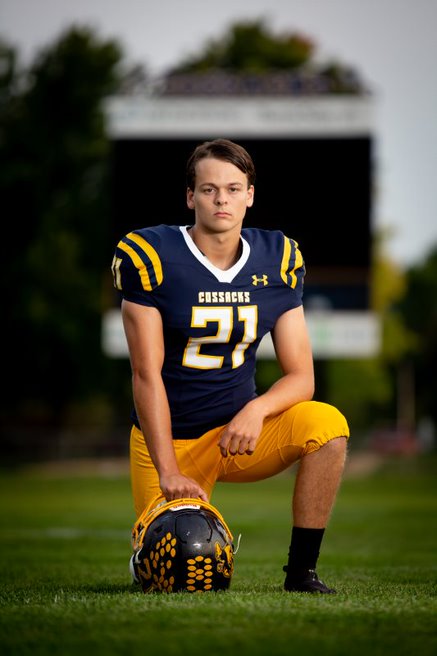 "Jakob's personality and demeanor are uplifting, and he treats teachers and classmates with respect and compassion. He holds himself to a high standard and his integrity is unmatched, making him a terrific role model for peers and underclassmen."
Hard-working and well-rounded, Ziegler excels inside the classroom and out. He is a member of National Honor Society and currently serves as co-president. He is also passionate about sports and participates in football and baseball and lifts weights in his free time.
Ziegler is the son of Dan and Kay Ziegler. After high school he plans to attend South Dakota State University to study data science.
The "Student of the Month" is awarded through a partnership of Heartland and KJAM Radio in Madison and recognizes exceptional students in one of five area school districts. Heartland provides wholesale power to the cities of Arlington, Colman, Howard, Madison and Volga, all of which are in the KJAM listening area.
Each month of the school year, Heartland presents an outstanding student from one of these schools with a recognition certificate and small token, and advertisements announcing the winning student air on KJAM Radio. Officials from each participating school nominate students for the award.
This is the eleventh year Heartland and KJAM have teamed up to offer this program.