Phelps honored with Distinguished Service Award
October 4, 2016
Lake Crystal Electric Utility Superintendent recognized by colleagues
Mathias Phelps is this year's recipient of Heartland's Distinguished Service Award, created to recognize exceptional employees at Heartland customer utilities. Phelps serves as electric utility superintendent for Lake Crystal Municipal Utilities and has been employed with the city four years. Phelps was nominated by City Administrator Taylor Gronau for his leadership, professionalism and dedication to both the utility and the community.
"Mathias is an outstanding professional and colleague," said Gronau. "He is respected greatly by his co-workers, as well as the elected leaders and residents of Lake Crystal for his service to the utility and the numerous contributions and improvements he has made to the utility."
Phelps has maintained efficient and effective operations of the utility as well as developed and manages the utility's electric load management program. He also manages the utility's electrical mapping efforts and has been instrumental in increasing the prevalence and importance of workplace safety. He also actively promotes a responsive customer service atmosphere.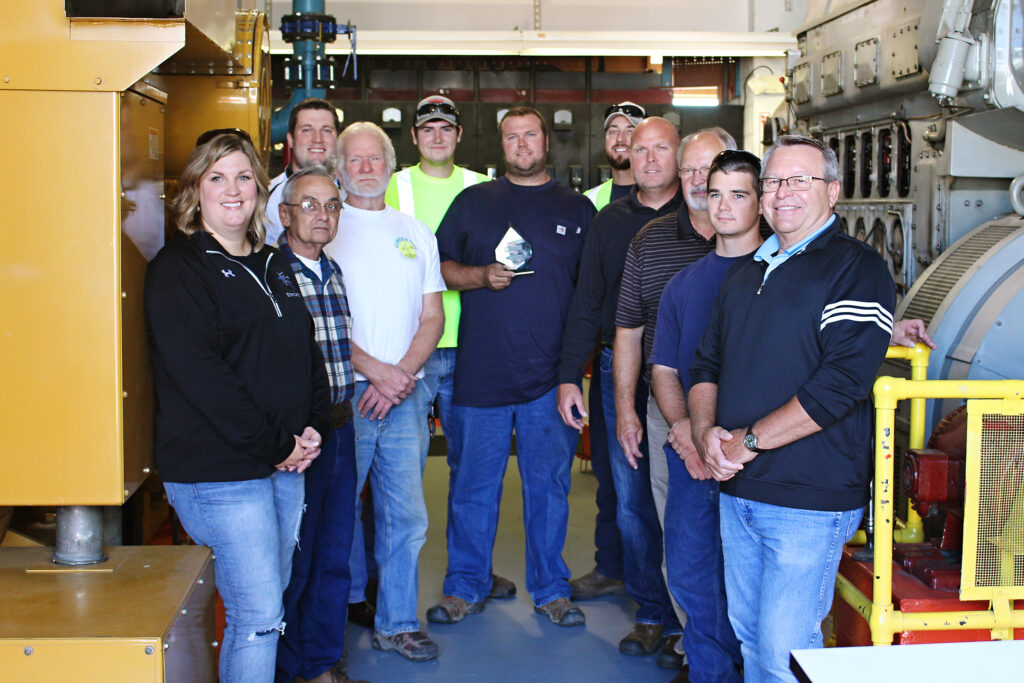 Phelps is a journeyman lineman and before being employed with Lake Crystal Municipal Utilities, served as a lineman on a road crew. He and his wife Jessica have two children, ages two and five. In his spare time he enjoys hunting around Lake Crystal.
"Mathias has dedicated himself to the improvement and betterment of the Lake Crystal community," added Gronau. "He cares greatly about the residents and is constantly looking to build partnerships with community stakeholders. He goes above and beyond his traditional role as electric superintendent and most importantly, is dedicated to his family and is a role model to the community."
Heartland established the Distinguished Service Award in conjunction with Public Power Week, an annual opportunity for public power utilities to remind customers and stakeholders about the distinct advantages public power offers.
"What better way to mark the occasion than to recognize individuals who make public power exceptional," said Heartland Communications Manager Ann Hyland. "This annual award showcases employees who often go above and beyond and have made outstanding contributions to their municipality, community and other organizations."
Any employee of a municipal system served by Heartland involved in the electric utility was eligible to receive the award, including but not limited to finance officers, line workers and electric superintendents. Any city employee or city official can nominate someone for the award.
Heartland is also celebrating Public Power Week by submitting letters to each customer's local newspaper about the benefits of public power. If your utility has a Public Power Week Celebration planned, email us photos and we'll feature them in our Newsroom.