Moses nears retirement
March 5, 2019
Loyal friend and colleague prepares for departure at end of March
"What would we do without Steve?"
It's a sentiment shared often by Heartland customers and staff. As customer relations manager, Steve Moses is known for always going the extra mile, no matter the task.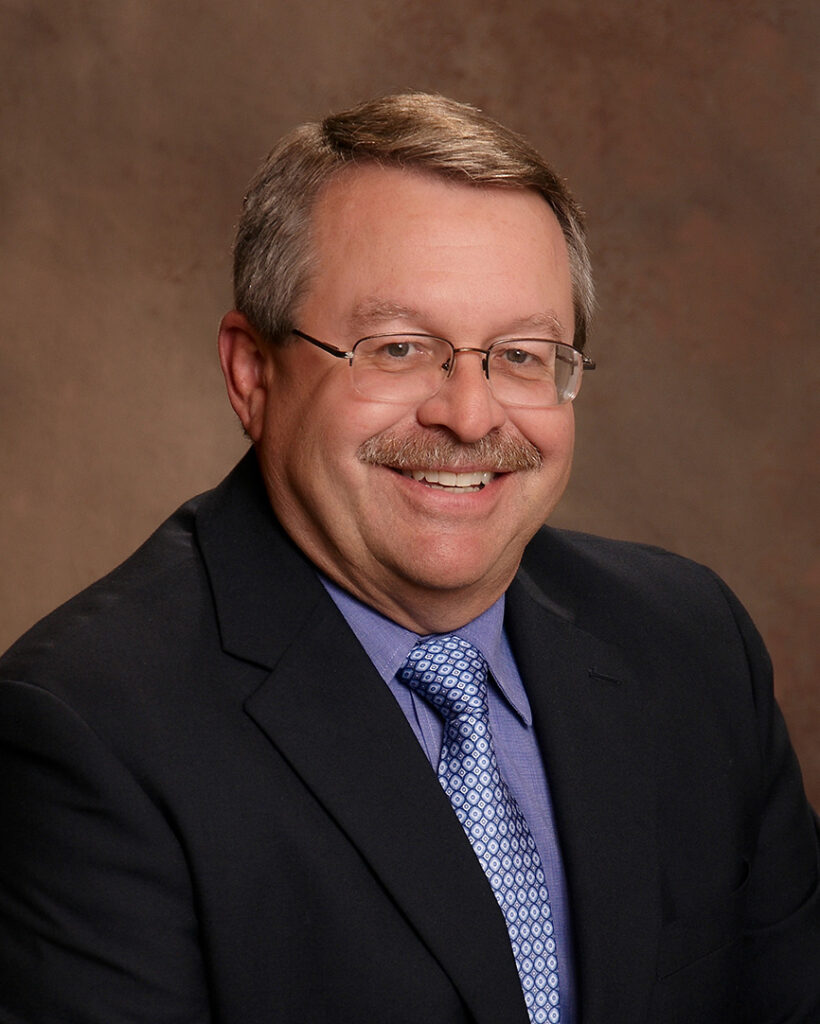 Now, as his retirement draws near, the notion of day-to-day life without him around is becoming much less hypothetical.
"Steve is an invaluable colleague and friend," said Heartland CEO Russell Olson. "You'd be hard-pressed to find anyone who works harder or is more generous. To say he will be missed is an understatement."
Moses will retire at the end of March after a career that spans nearly 45 years in the electric utility industry, including ten years at Heartland. During that time, the value he has brought to the municipalities he's served is immeasurable.
Committed to customers
Since 2009, Moses has logged thousands of miles and hours visiting Heartland customer communities and providing assistance where needed. He develops and maintains relationships, administers mutual aid, facilitates collaboration and coordinates support activities.
"Several years ago, a major storm caused a power outage in our city. Steve called me often to check on how things were going and if there was anything he could help with to make things easier for us," said Grant Groos, electric superintendent for the city of Colman, SD. "That is something I will never forget."
Over the phone or on the road, he always puts customers first. For municipalities that are lacking or without, he facilitates economic development and energy efficiency projects and performs cross-training and engineering duties.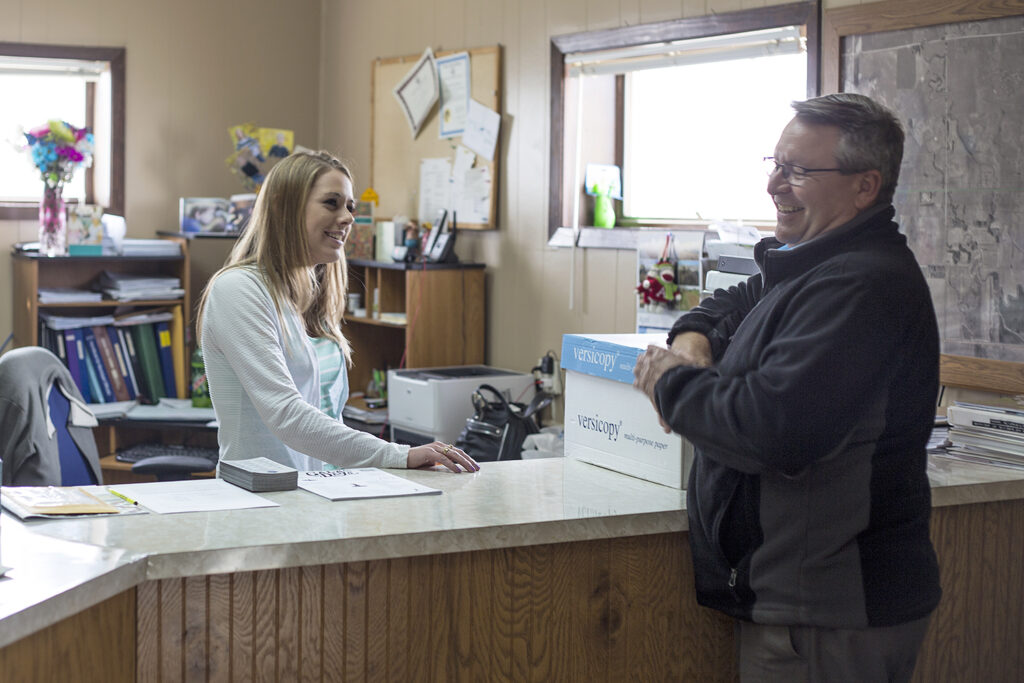 His reputation as knowledgeable, dedicated and selfless precedes him. In 2017, the Minnesota Municipal Utilities Association presented him with their Community Service Award, given to an individual who has performed long and well in support of a municipal utility at the local level.
It was an award that seemed meant for Moses, and the look of surprise on his face when his name was announced was a testament to his humility and selflessness.
Recovery efforts part of the job
Moses also helps respond to emergencies and urgent situations, which has led to some unforgettable moments.
Early in his tenure at Heartland, he helped rescue some ducklings from a storm drain in Volga, SD.
Unfortunately, other emergencies have proved more dire.
A routine visit to Aurora, SD became less so when a fire broke out in a local home. No one from the city was available and the fire department from the neighboring community was at least 15 minutes away. Moses stepped in and pulled the electric meter from the home to prevent further danger.
Moses has assisted with numerous flooding and storm recovery efforts, including after the historic tornado that hit Wessington Springs, SD in 2014.
More recently, disaster struck closer to home and Moses found himself responding to tragedy in his hometown of Madelia, MN.
In the early hours of February 3, 2016, an explosion erupted in a downtown business, igniting a massive fire that would eventually destroy a handful of businesses and leave a large stretch of Main Street in ruins.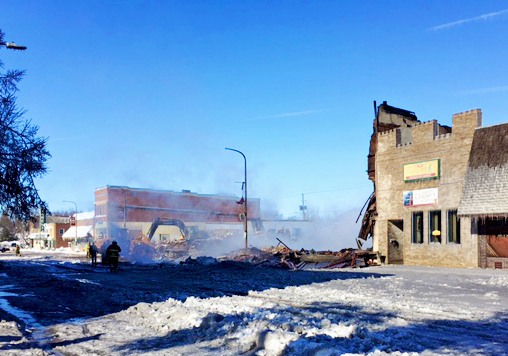 Without instruction and in the middle of the night, Moses immediately offered assistance at the utility office, answering telephone calls and helping with other duties while the crew responded to urgent matters. In the weeks and months that followed, he helped coordinate recovery funding efforts, connecting with state legislators and lobbyists to help procure more than $1 million in state funding for business owners impacted by the fire.
Retirement plans include family time
Upon retirement, life will certainly slow down for Moses. His plans include hunting, fishing and visits to his cabin on Big Stone Lake.
With more time dedicated to being home, he's confident his wife, Jean, who retired in 2017, has a honey-do list ready and waiting. Of course, he jokes, after so many years on the road, they might have to re-learn how to live together.
He'll still travel on occasion, but now it will be to visit his children and grandchildren in California and Texas.
Looking back on his time at Heartland, he says he'll miss the people the most. It's a safe bet the feeling is mutual.
"I know we can all agree things just won't be the same without Steve," said Heartland Chief Communications Officer Ann Hyland. "He is more than a colleague. He treats everyone in a way that makes him feel like family."