Moody's affirms Heartland credit rating
February 2, 2021
Update to credit analysis notes strong financial metrics
Moody's Investors Services has released their latest credit opinion of Heartland with a rating of A2 and a stable outlook.
Moody's previously upgraded Heartland's rating to A2 from A3 in 2018, shortly after Heartland divested of ownership in the Missouri Basin Power Project, namely 51 MW from Laramie River Station.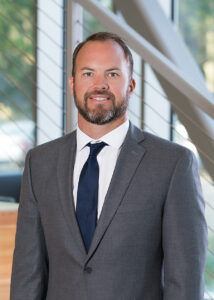 "This rating reflects not only the actions Heartland has taken to bolster our profile and create a stable future, but also the sound financial metrics of our customers," said Heartland Chief Financial Officer Mike Malone.
The A2 ratings reflect the A2 weighted average credit quality of Heartland's 27 full and supplemental requirements members. It also reflects the steps taken by Heartland to 'right-size' its existing generation capacity through divestiture of capacity assets, including the stake in MBPP.
The sale of MBPP allowed Heartland to pay down outstanding credit line drawings related to bringing LRS into compliance with environmental standards. Heartland's current baseload resource, Whelan Energy Center Unit 2, is in compliance with existing regulatory standards and not anticipating any environmental capital expenditures in the near future.
Moody's recognized other actions Heartland has taken to strengthen their position and decrease costs.
Heartland issued $35 million in taxable debt in 2018 to buyout a no longer needed transmission service agreement with Nebraska Public Power District. The buyout led to the stabilization of otherwise escalating transmission costs. It also resulted in cash flow savings.
Moody's also noted Heartland's fairly diverse capacity available, with about 27% being coal-based from WEC2.
The stable outlook reflects Moody's expectation that Heartland's financial position will remain relatively stable as it reduces leverage over the coming years. It also notes that ample levels of liquidity will serve as a buffer to address any outages or other underperformance in operations.
Moody's utilizes the U.S. Municipal Joint Action Agencies methodology for Heartland's rating. More information can be found by visiting the Credit Policy page at moody's.com.