Merlin Van Walleghen retires from Heartland board
March 31, 2017
Director for Subdivision 7 steps down after 24 years of service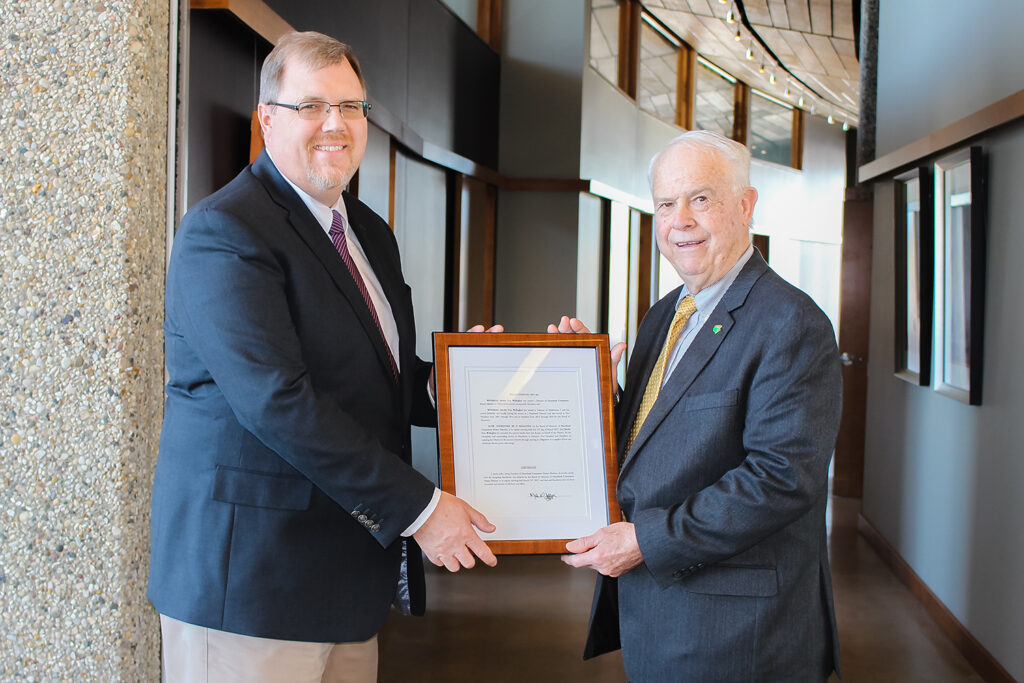 Merlin Van Walleghen has always been interested in electrification.
"I'm old enough to remember when we first got electricity on the farm," he said.
His early curiosity became more of a vocation when he joined the Heartland board of directors in 1993– a commitment he held for nearly a quarter of a century.
In March, Van Walleghen attended his last Heartland board meeting, retiring from his seat representing Subdivision 7 after 24 years of service. He was recognized for his dedicated service, including six years as vice president and four years as president, and time spent representing Aurora, Brule, Charles Mix, Davison, Miner and Sanborn counties.
"It's been an honor to work with Merlin," said Heartland CEO Russell Olson. "He has been dedicated to his position, working toward a bright future for Heartland and our customers. His leadership will be greatly missed."
Van Walleghen grew up four miles east of Letcher, SD on a homestead established by his father in 1926. After graduating from South Dakota State University (SDSU) with a degree in animal husbandry, Van Walleghen returned to the family farm, a decision he has never regretted.
He married his high school sweetheart, Pat and together they had three children. Their son Todd now oversees operation of the farm, which consists of over 1,000 acres. Todd lives with his wife and three children only a short distance from the original farmhouse where Van Walleghen and Pat still reside. Their daughter Paula, a nurse in Portland, Oregon, is married with two children. They lost their youngest son to an automobile accident in 1979.
Responding to an Evolving Industry

A lot can happen in 24 years, and Van Walleghen is proud of all that was achieved by Heartland during his time on the board.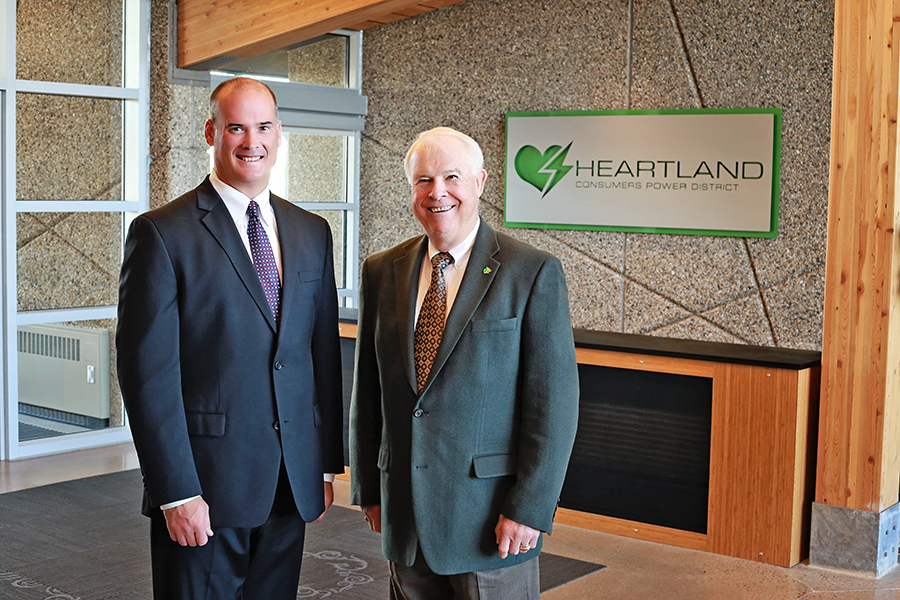 During his tenure, Heartland welcomed several new customers and acquired two generation resources, Whelan Energy Center Unit 2 and the Wessington Springs Wind Energy Center.
Van Walleghen helped oversee the creation of Heartland Technologies Inc., which provided internet access to customer communities, as well as the formation of the Customer Connections Committee to increase communication between the board, staff and customers.
His proudest accomplishments, however, are the enrichment of Heartland's customer service programs.
Since 1993, Heartland introduced the HELP Fund and growth incentive program and revamped the format of the economic development grant program. Heartland's energy efficiency program, Power Forward, was launched as well as the Energy ONE Incentive. Three new annual customer events have been added: the Summer Conference, Annual Meeting and Winter Conference.
As president he oversaw the launch of a customer cybersecurity program and integration of our power supply and transmission facilities into Southwest Power Pool.
Looking back at his time with Heartland, Van Walleghen points out how the industry has evolved and how the company has had to adapt to those changes.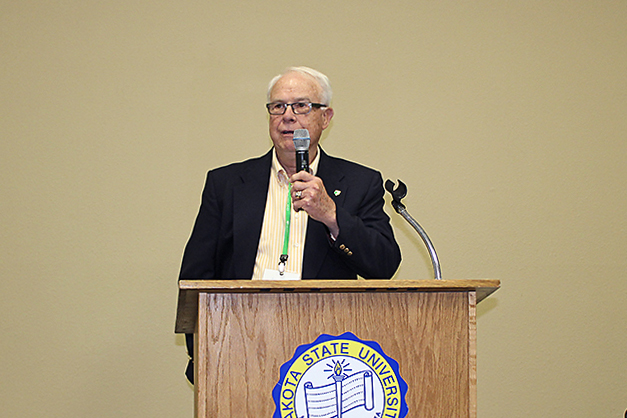 "I've served with three managers," he said. "Each has had a different style, but each has also managed in a different era. When I first joined, there wasn't as much competition and far fewer government regulations."
Van Walleghen said the board has also had a growing focus on transparency.
"In the last several years, we've really tried to be more open with our customers. We've always tried to keep rates as low as possible, and made decisions with the best possible knowledge we had at the time. We've enhanced customer relationships by finding new ways to share more information with them."
As he steps down, he believes Heartland will keep moving in the right direction.
"There has been a lot of turnover on the board in the last five years and they will have new ideas," he said. "I have great confidence in this board and know they will make the right decisions."
Dedication to Service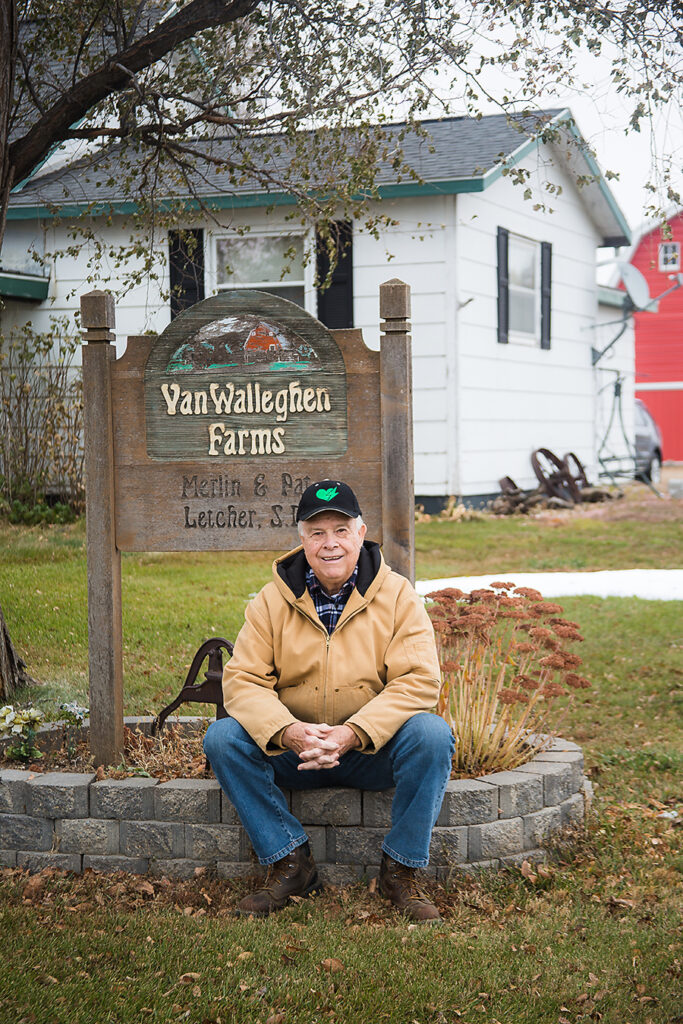 Van Walleghen has spent decades donating time and effort towards the betterment of his community, region and state.
He was elected to the Letcher Farmers Elevator board of directors in 1972 and served as chairman for the majority of his tenure. In 1974, he oversaw the cooperative merge with the Farmers Elevator  Co-op of Mitchell.
Around the same time he joined Heartland, Van Walleghen was elected to the Harvest States/CHS Inc. Regional Board and served until 2006. He continued serving with the local elevator board through 1995, acting as a local agricultural director.
He also served on the boards for the South Dakota Association of Cooperatives and his local township, including some terms as president.
Van Walleghen has been honored several times for his dedication to service and the agriculture industry.
In 2007 he was inducted into the South Dakota Co-Op Hall of Fame for his contributions towards the enhancement and advancement of cooperative enterprises in various forms. Three years later he was one of two South Dakota residents named "Eminent Farmer" by SDSU for his leadership and financial contributions to the university and the rural community.
Van Walleghen plans to continue living on the farm and helping with harvest for as long as possible. He also hopes to continue taking trips to the lake or playing rounds of golf. He won't soon forget his friends at Heartland, however.
"After you spend so many years at something and it's been such a big part of your life, you're not going to just walk away from it and forget it," he said. "I'm sure I'll keep up with everything that's going on for as long as I can."