Making the most of the SDML Conference
September 18, 2018
By South Dakota Municipal League; Originally appeared in the September 2018 issue of South Dakota Municipalities; reprinted with permission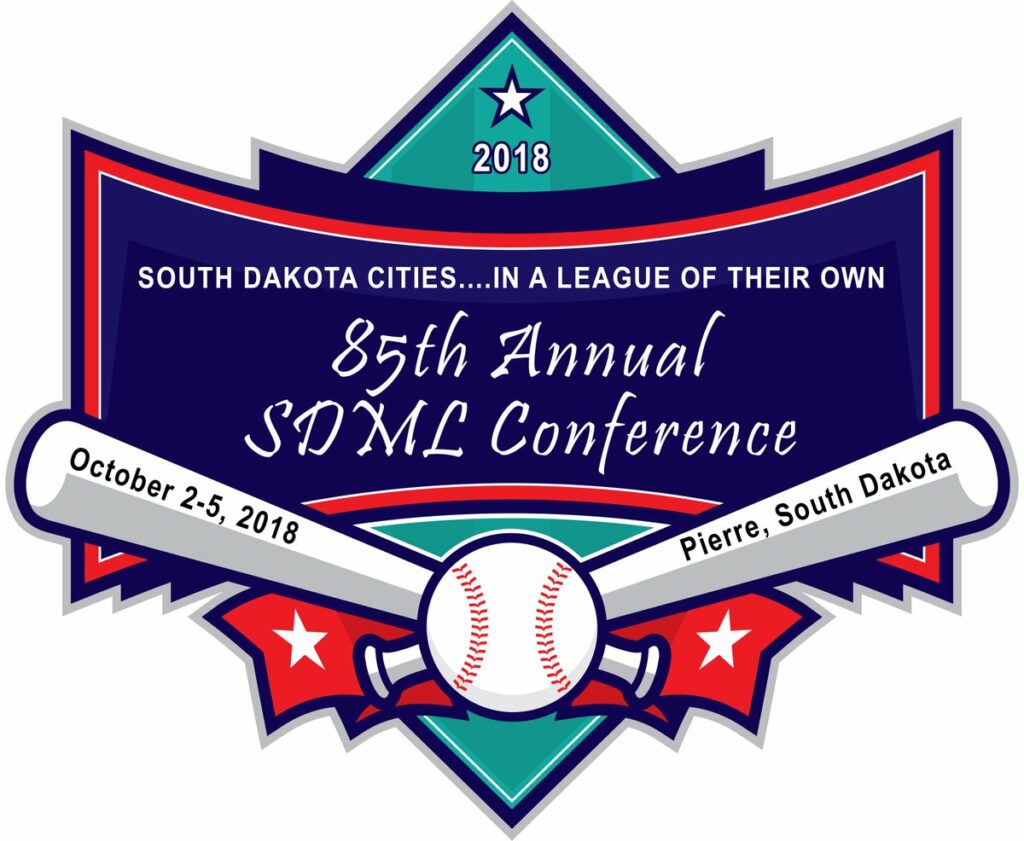 The 85th South Dakota Municipal League Annual Conference kicks off October 2, 2018 at the Ramkota Hotel and Conference Center in Pierre, SD. SDML offers the following tips to ensure you get the most out of your conference experience.
Before you go
Bring a good idea from home to share and a supply of business cards. If your city has promotional stickers or pins, bring a supply to share to make your hometown visible and help you make connections.
Make a plan
When you arrive, review the full program of sessions. Mapout the sessions you will attend. If others from your community are attending, decide together who will go to what. Your municipality will gain the most when attendees divide and conquer. ALL MEETINGS ARE OPEN TO ALL ATTENDEES.
Orientation
If you are a first time attendee, plan on going to the "Orientation for New Attendees" session on Wednesday morning so you can learn more about the conference and the League, as well as meet other first-timers.
Attend the sessions
All sessions listed on the conference program are open to ALL conference attendees – you do not have to be a member of the affiliate group to attend their meeting.
For the Elected Officials
While you are welcome to attend any of the meetings you see in the program, the elected officials are especially invited to join the SD Finance Officers'Association to hear about dealing with both planned events and natural disasters. The Incident Command System will be discussed, along with the significance of the local officials' roles and responsibilities. On Thursday, Elected Officials have their own session dealing with the local impact of methamphetamine's; project management, technology, and federal postal services.
Take notes
Good session notes – complete with notations of who you want to share the information with after the conference and ideas the information generates – will be invaluable when you prepare a summary. Plan to share it with other municipal officials, citizens and appropriate staff.
Daily review
Each evening as you wind down from the day of sensory overload, review your session notes and jot down the top three discoveries. What were the most important, pertinent, useful or amazing discoveries that day? How are they significant to your municipality? Write them down. And – on a specific day in your calendar – note an idea you want to pursue.
Network
Make it a habit to introduce yourself to others around you at session and events. Have plenty of business cards to share. You can start conversations by asking questions. What part of the  conference have they enjoyed most so far? How long has he/she held his/her position? What are the biggest issues the community faces? You may have common concerns to explore, or  solutions that your community has developed.
Visit the exhibits
Exhibitors have a lot of experience with municipalities and are experts in their field. They can be great sources of information and solutions for municipal concerns. Exhibits are open 8 a.m. to 4  p.m. on Wednesday and 8 a.m. to 11 a.m. on Thursday.
Policy Committees
If you serve on a Policy Committee, those meet on Wednesday afternoon. If you are not on a policy committee, this is an excellent opportunity to sit in on one that is of interest to you. Policy Committees shape the Statement of Policy that guides the League's legislative agenda for the coming session.
Vote
Make sure your municipality has a voting delegate at the business meeting on Friday morning so your voice is counted in the election of League board members and the adoption of the Policy Statement.
Cost/Benefit
Know what it costs your municipality to send you to the conference and be prepared to talk about the benefits your local government receives as a result. Municipal government is a lot like parenthood. It is impossible to know all about it until you are in the thick of it. There is a lot of on-the-job learning – and the SDML Conference is the single best forum for learning about municipal governance in South Dakota.
Relax
Relax and enjoy the sights and delights of Pierre. Take time to renew yourself every evening to be refreshed the next day. Return home with your notes, contacts, resources, ideas, and dreams – and the commitment to make a difference with what you have learned!