Low interest financing available
November 2, 2016
HELP Fund receives $1 million in IRP funds for business development projects
When Chubs Country Store in Akron, Iowa had its soft opening Friday, September 2, the response was anything but.
"I did no advertising—just turned the lights on and let people wander in," said Chubs owner Jenell Lanning. "By 10 a.m., we had a line the length of the store. It was amazing."
Four days later, Lanning had sold out of every food item in stock—even the cheese for the homemade pizzas was gone. Despite several trips to Sioux City to restock food service items and coolers, she had to arrange for a special delivery truck from her vendors to get her through the rest of the week.
Since then, Chubs has hired 15 people from the community and continues to see an outpouring of support. Their success is impressive and inspiring, yet not uncommon among businesses utilizing low interest financing from Heartland's revolving loan program, the HELP Fund. Heartland awarded Lanning and her husband Mithcal as well as business partners David and Karen Allen, a $150,000 HELP loan in March, the first of four awarded thus far in 2016.
"To date, we've invested more than $18 million in our customer communities through the HELP Fund," said Heartland CEO Russell Olson. "In just the past eight months, we've closed four loans for a total of $1.89 million that collectively helped create 16 jobs. The numbers speak for themselves. The program is helping communities thrive."
More opportunities for growth will soon be available thanks to the Intermediary Relending Program from USDA Rural Development. USDA recently awarded Heartland $1 million in IRP funds to assist with community development projects via the HELP Fund. IRP provides low-interest loans to local intermediaries, such as Heartland, that re-lend to businesses and for community development projects in rural communities.
"Our HELP Fund offers many advantages, including interest rates typically one to one and a half points lower than bank rates, and terms designed to make businesses successful," said Heartland Director of Economic Development Casey Crabtree. "Our program also promotes local lending institutions by requiring recipients to partner with them for financing. The HELP Fund bridges a gap rather than fully finances a project."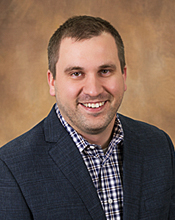 The loan program targets projects involving business ownership and expansion, job creation and retention, and entrepreneurial endeavors in our customer communities. Recipients can receive financing for up to ten years for land, buildings and permanent fixtures as well as up to ten years or the useful life of machinery and equipment.
"Our customers, their local economic development corporations, and businesses served by our customers are eligible to apply," said Crabtree. "This is a special opportunity that shouldn't be ignored."
Crabtree also hopes to utilize the new funds to assist with business recovery efforts in Madelia, MN. The city suffered a huge loss after a massive fire wiped out eight Main Street businesses and damaged several more in February.
According to Crabtree, a number of eligible projects are already being considered for the newly awarded funds.
"In the next six months, a number of HELP projects could create or save nearly 100 jobs and have a potential impact of $14.4 million in our customer communities," he said. "Our customer base is largely rural and the loan program is designed to support and foster growth in such communities. We are grateful to USDA for making the funds available."
USDA is an equal opportunity provider, employer and lender. See full non-discrimination statement for further information.