Russell Olson reflects on industry and company change in ten years as CEO
Change is inevitable in any industry or organization.
While some may view the electric utility industry as less unpredictable than others, Heartland Energy CEO Russell Olson begs to differ.
In his ten years serving as CEO of the public power utility, he has seen the industry evolve and the company along with it. He has also led the company through challenges, coming out stronger on the other side.
As he reflects back on his ten years serving as CEO, he is proud of where the company stands today, how it has weathered several storms and most of all, the team he leads.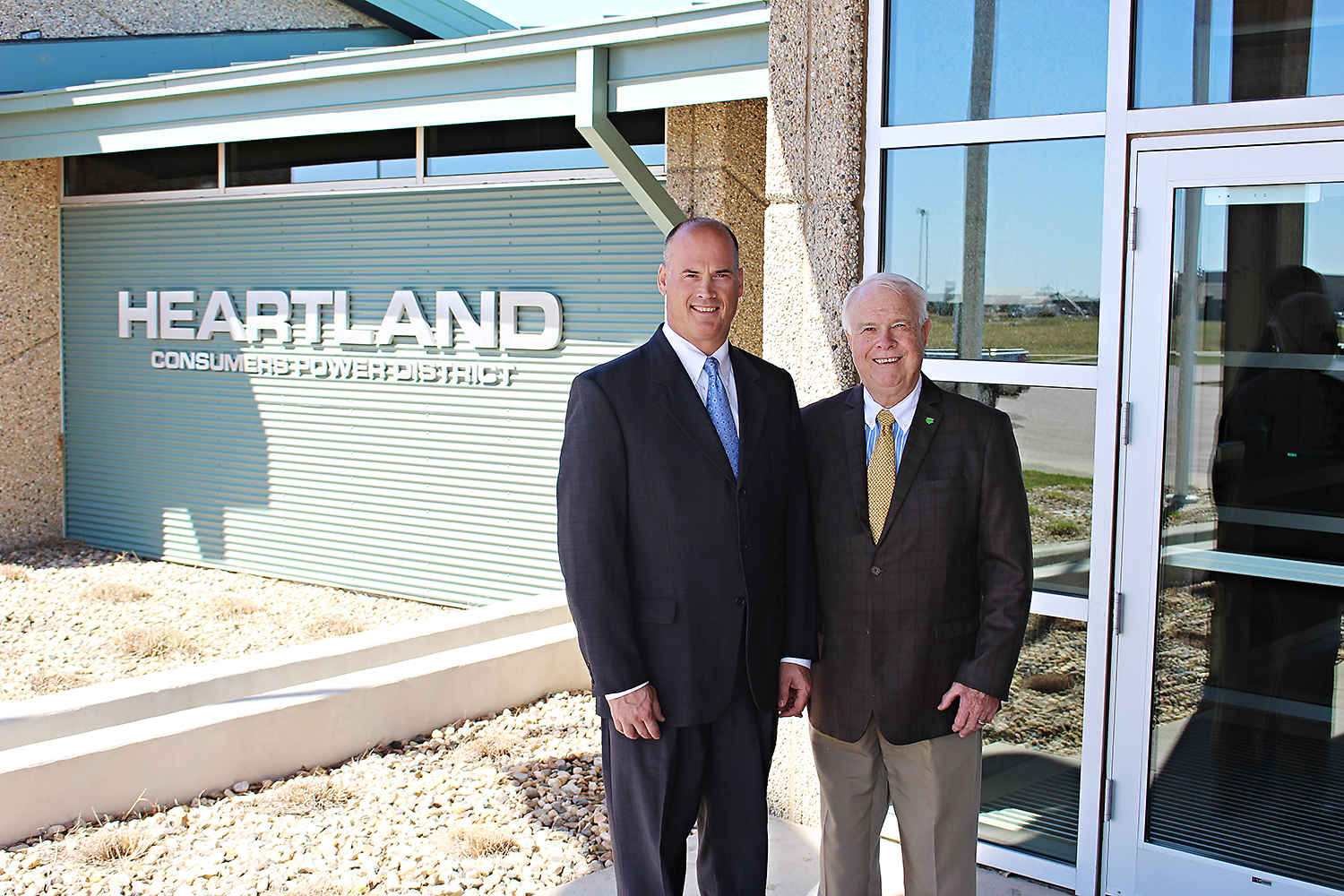 Hitting the ground running
Olson took the reigns as CEO in 2013, succeeding Mike McDowell who retired that same year.
One of his first undertakings was launching the Energy ONE Incentive – a special energy-only rate for large users of electricity.
"In my work in economic development, I always noticed a gap in the incentives offered to large customers," Olson said. "Our existing programs weren't enticing enough to get their attention."
The Energy ONE was designed to give businesses rate stability during their first few years of operation, by taking away the demand charge, which large electricity users typically pay to always have energy capacity available.
Since that time, 5 customers have seen the Energy ONE Incentive used in their communities, with more projects in the pipeline today.
Sioux Falls was the first customer to utilize it. The Denny Sanford Premier Center saved over $1 million during its first few years of operation thanks to the Energy ONE. It also gave the city time to establish use patterns and reduced risk.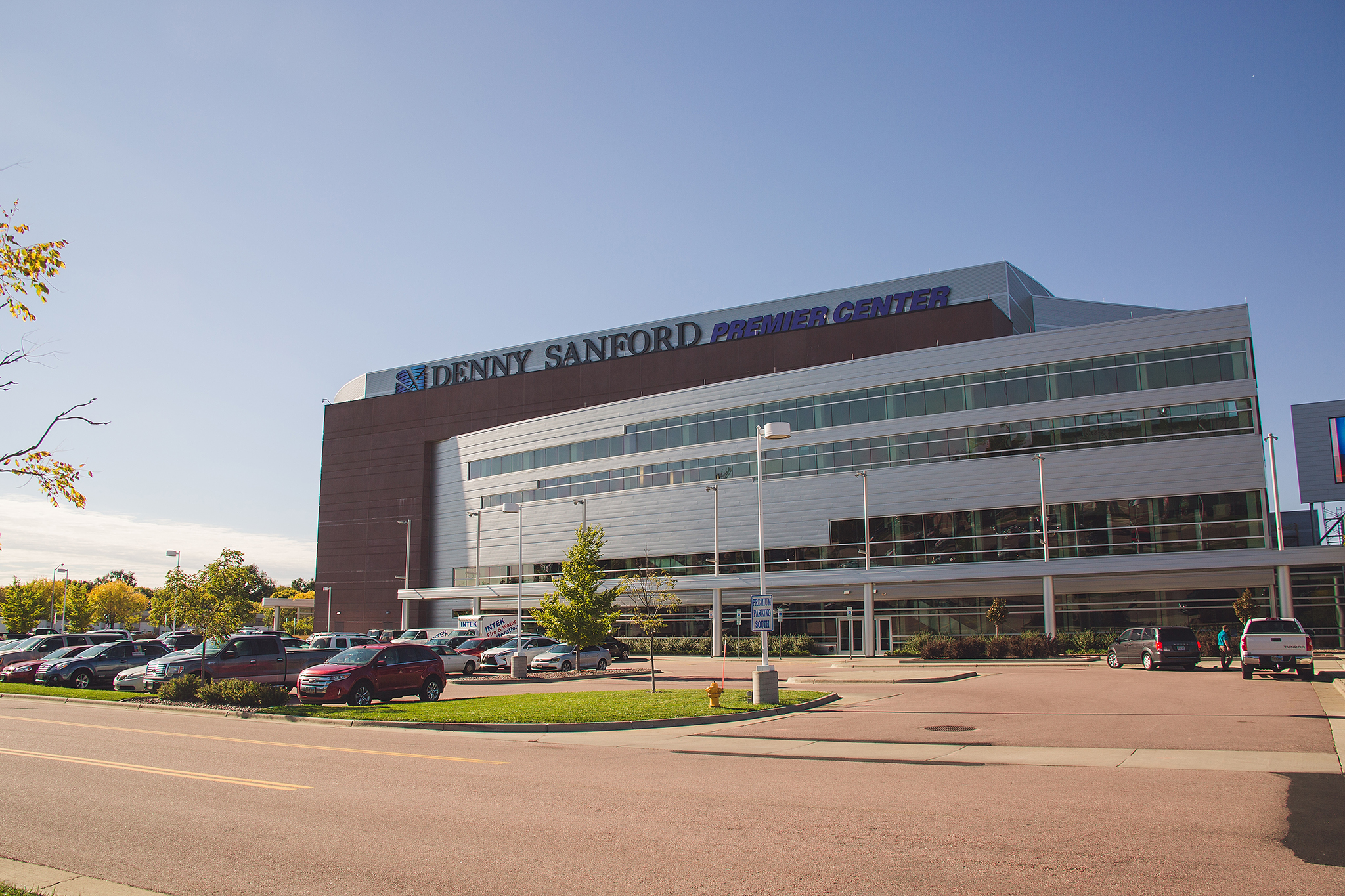 Stability
Olson faced challenges when he stepped into the role of CEO, something he was well aware of, having already been employed by the company for eight years.
The biggest challenge Heartland faced at the time was excess generation, which would inhibit Heartland's ability to provide low-cost power in the future.
In 2016, Heartland developed a strategic plan which set forth major goals the company wanted to achieve, including rate stability. Ultimately, the decision was made that the best way to do that was to divest of excess resource, namely the company's share in coal-fired Laramie River Station.
While LRS had served Heartland well for the previous 40 years as a low-cost and reliable resource, it simply no longer fit the company's needs. At the time, Heartland was looking at excess capacity of 30% after the year 2020.
In 2018, the plan's goals were all checked off as Heartland sold their 51 MW share in LRS.
"We had turned over every stone looking for savings and opportunities. Divestiture was always the goal and with it, we were able to right-size our portfolio, solidify our financial position and provide rate stability for the future," Olson said.
Best of all, the sale of LRS allowed Heartland to focus more on customer programs and providing services.
"We have always wanted to be more than a power supplier. We want to be a partner to our customers. After the sale, we were able to re-focus our efforts on what matters most – our customers."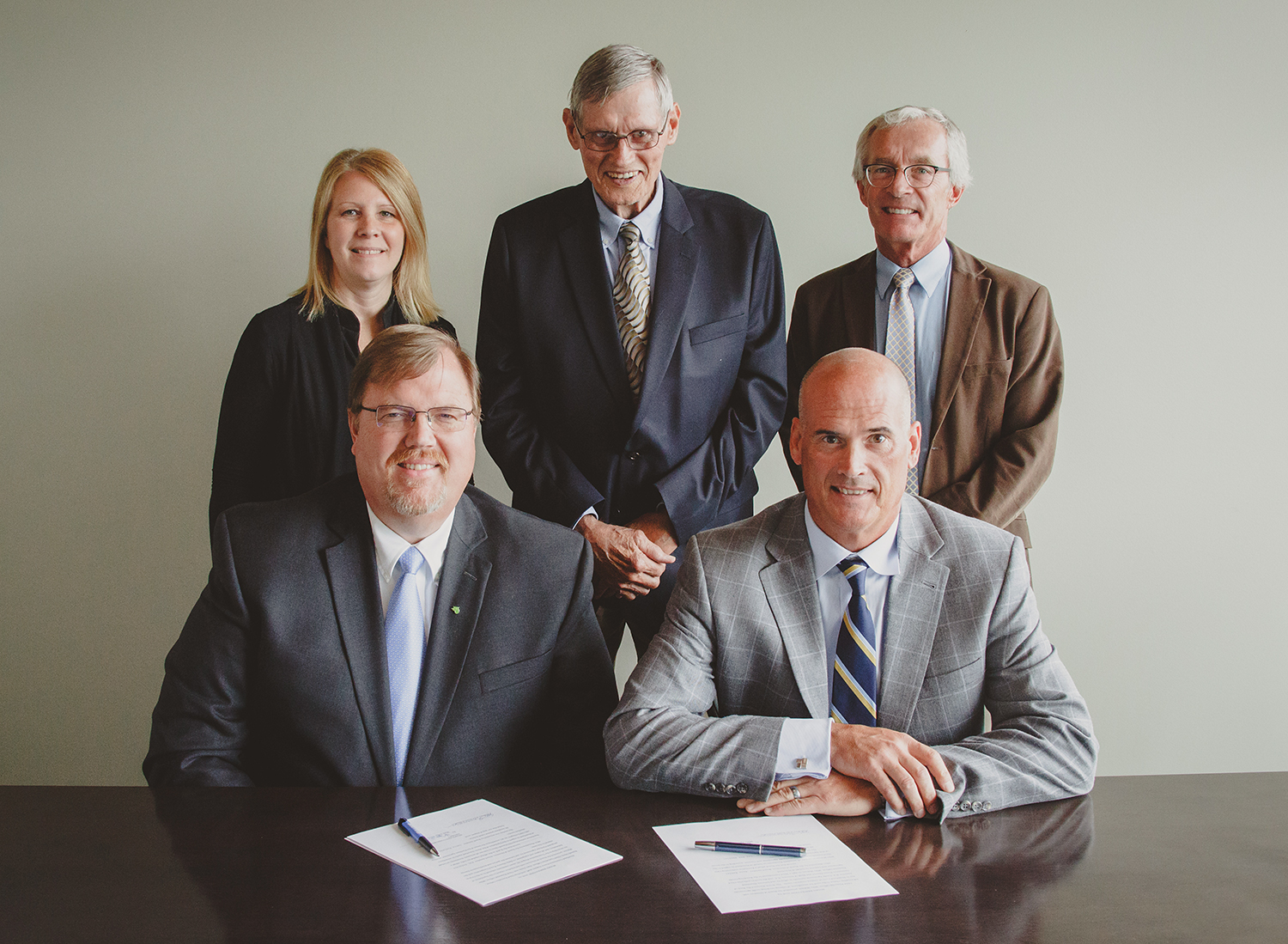 Services expand
Under Olson's leadership, Heartland Energy has implemented new programs and services to help customers.
During his first year in the role, a new customer event was held focused on customer safety, the Winter Conference.
"Many of our customer communities are small, rural communities and don't have the resources to provide annual training programs," Olson said. "The Winter Conference provides crucial information about safety practices."
In 2015, Heartland launched a cybersecurity program for customers, designed to help utilities protect against cyber threats. By partnering with an outside entity, Heartland offered a cost-share service where customers could develop best practices leading to a fully functioning security management system.
Today, similar services are offered to South Dakota municipalities for free through Project Boundary Fence (PBF), funded by the Attorney General's Office. In order to ensure all customers received the service, Heartland partnered with Dakota State University to offer PBF to customer utilities outside the state.
"Cybersecurity is a critical tool every utility should be implementing to protect their information, their systems and their customers' data," Olson said.
In addition to adding the Energy ONE Incentive to their toolchest, Heartland continued offering incentives to help businesses throughout their customer base, including growth incentives and low-interest financing.
They also continued promoting energy efficient practices through incentives and grants, recently putting more focus on electrification measures.
"We have been promoting energy efficiency for 15 years," Olson said. "While we still believe in using electricity wisely, we also believe electricity is the best and most efficient source of energy, so we are excited to have shifted gears in our promotion."
In order to promote these events and incentives, communication is key. Heartland has worked diligently over the past ten years to improve and increase communication, particularly with customers.
"When I took over as CEO, we had a limited social media presence, and our newsletter was still printed," Olson said. "Today we have regular social media posts and send most of our communications, including the newsletter, digitally. This has helped us better stay in contact with customers and let them know about important news and events."
Memorable events
One of the most memorable events of Olson's tenure as CEO has been Winter Storm Uri, when extremely cold temperatures stretched across the region for several days in February of 2021.
This event created an unprecedented demand on the electric grid and put a strain on the available resource pool.
The prolonged extreme cold temperatures caused load shedding, calls for conservation and emergency alerts.
However, Olson says while it was a challenging event, it also showcased the strength of the Heartland team.
"We started seeing impacts from Uri over President's Day weekend. That didn't stop our staff from jumping on their computers and doing everything possible to mitigate impacts of the storm, as well as keep customers informed. Everyone worked together, throughout the weekend, and I was proud of their efforts and their commitment to our customers."
While Uri may have been a once in a career event, many other milestones have been reached over the past ten years that Olson is particularly proud of.
"Achieving rate stability is at the top of my list. When I took over as CEO, some hard decisions had to be made. Our customers had to endure rate increases before we could make good on our promise of steady rates. Today, I'm proud to say, we are staying true to that promise."
Heartland's financials are also in a much stronger position today. The company has also seen ratings upgrades, with stronger financial metrics paving the way.
The sale of LRS was a large contributor to Heartland's financial stability, but other decisions, while smaller in magnitude, have added up to create a significant impact.
"Heartland is fortunate to have such a dedicated team," Olson said. "They are constantly looking for avenues to strengthen our position and we have collectively made sound decisions to put us in the position we're in today."
Another shining moment was when Olson was elected to serve on the American Public Power Association's (APPA) Board of Directors. APPA serves as the industry representative and advocate for non-profit, public power utilities across the nation. He also served on the executive committee of the board.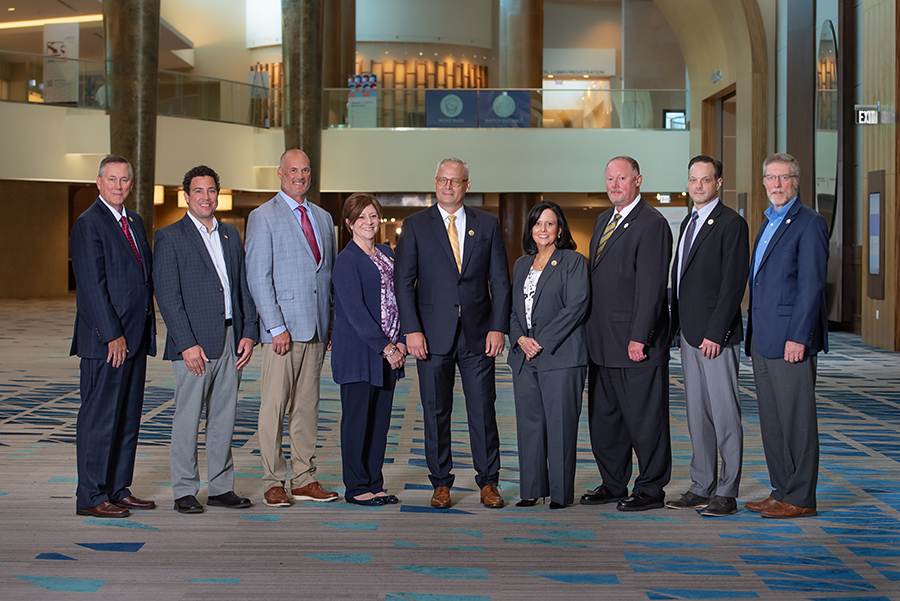 Looking to the future
Olson says he is excited for what the future holds at Heartland Energy.
"I have seen many changes in my 18 years at Heartland, and I know more are coming. I am grateful to have a solid team in place who will guide us toward a bright future for our company and our customers."
He is most impressed by what the Heartland staff is able to accomplish with only 12 employees. Over half of those employees have been with the company for 15 years or more.
"Heartland's greatest asset is the people. We have been fortunate to retain key staff for a long period of time and have had some great additions in the past ten years. Roles have evolved and new duties have been assigned, but they all take it in stride and continue to put forth amazing work."
One thing Olson sees impacting Heartland and other utilities in the future is electric vehicles.
"While we don't see many EVs in the Midwest today, I think that will slowly change. With the incentives available to expand the charging network and manufacturers rolling out new models all the time, they will soon be more commonplace."
Heartland implemented a rebate at the beginning of this year to incentivize the purchase of EV chargers.
"This is the first step in adapting to this new reality," Olson said. "The industry continues to evolve, and I feel we are well-positioned to evolve with it."