Hecla finance officer retiring
March 1, 2016
After nearly 30 years serving as finance officer for the city of Hecla, SD, Gayle Lloyd will retire March 31.
"The knowledge Gayle brought to her job after so many years of service and the dedication to her community are unmatched," said Heartland CEO Russell Olson. "She has been a great asset to the city of Hecla."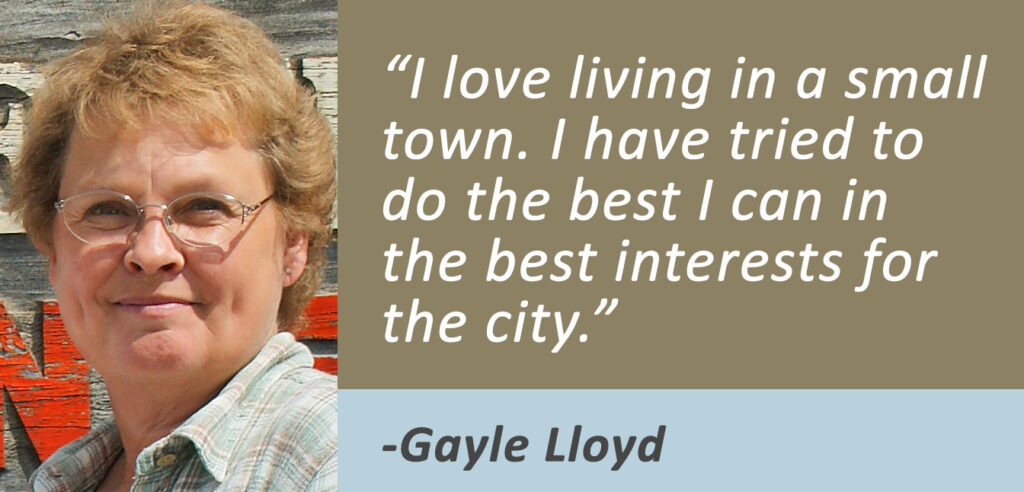 Lloyd is a life-long resident of Hecla, born and raised on a farm west of the small community of 227. She graduated from Hecla High School and entered the workforce as a waitress. She would go on to serve as bookkeeper at Lahman Manufacturing, sell Avon products, and enjoy life as a stay-at-home mom before joining the city as temp help in April of 1980. She spent time as deputy finance officer and was appointed finance officer in June 1988.
In addition to working for the city, Lloyd has also participated in several community organizations and functions, such as all-school reunions, fire department breakfasts, church events and benefits for those in need.
Lloyd assures she is ready for retirement, and already has a long list of things to do.
"I want to sleep in, go fishing, organize my house, spend more time in our large garden and yard," she said. "And of course, shop whenever!"
She and her husband Bob, also retired, have four daughters, thirteen grandchildren, two great grandchildren and three step great grandchildren. Sadly, she lost her oldest granddaughter in an accident in September of 2015 at just 23 years old.
"She is greatly missed," said Lloyd. "Last year was a hard year, so I look forward to being able to spend more time with my family."
While she looks forward to retirement, Lloyd says she'll miss her coworkers, interacting with customers and updating the cemetery records.
Congratulations Gayle!