Heartland and New Ulm Public Utilities partner to incentivize expansion
January 31, 2018
Energy ONE Incentive provides significant savings to Kraft Heinz
The recent expansion at the Kraft Heinz plant in New Ulm included the addition of 50 jobs and four new production lines.
"Kraft has been part of the New Ulm community for over 60 years," said Matt Hippe, plant manager. "We have an incredibly productive local workforce and we are proud to have made this investment here."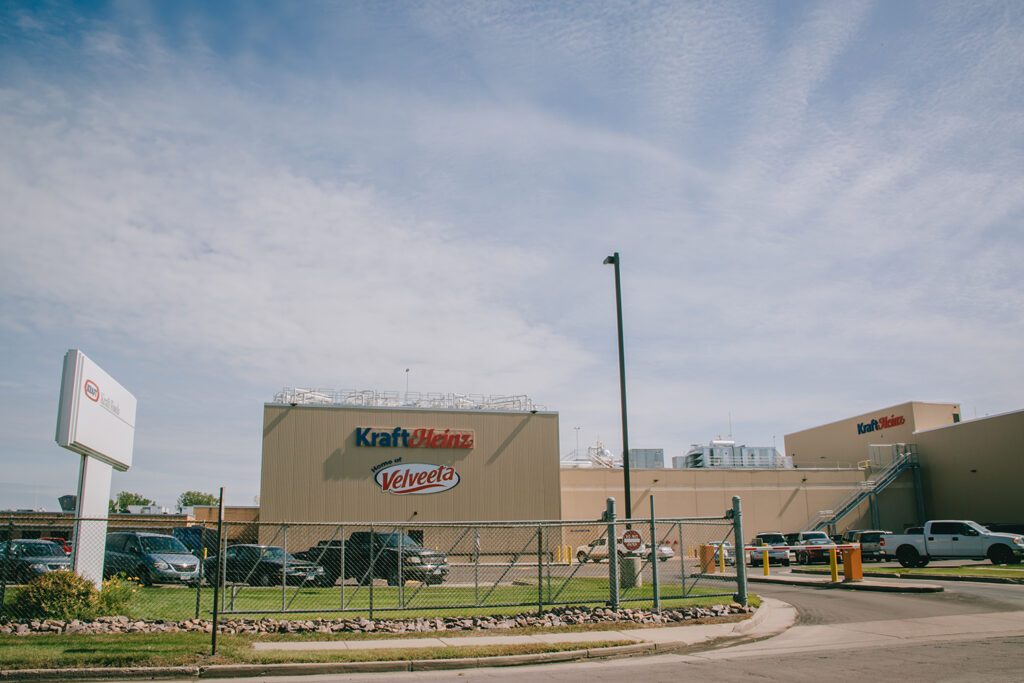 The $100 million expansion is great news for the city, employees and New Ulm Public Utilities (NUPU). A larger plant and more production means greater energy consumption.
But, thanks to a partnership with Heartland Consumers Power District, NUPU is helping keep the electricity bill at Kraft a little lighter for the next three years.
"As the wholesale power supplier to NUPU, we have partnered with them on a variety of projects to expand development in the city," said Heartland Director of Economic Development Casey Crabtree. "When we heard Kraft was looking to expand, we wanted to help."
Heartland and NUPU teamed up to offer Kraft their Energy One Incentive, an energy only rate offered to large users of electricity within Heartland's service territory. The incentive provides a special, fixed electricity price for the first three years of operation. It is only available to companies with an expected demand of one megawatt or larger.
"Most large industrial businesses pay a separate demand charge to have energy capacity available to them at all times," said Crabtree. "Demand can be tough to estimate which makes cost estimates uncertain. The Energy One Incentive provides consistent and predictable pricing, allowing the business to establish use patterns in the first years of operation and better plan for the future."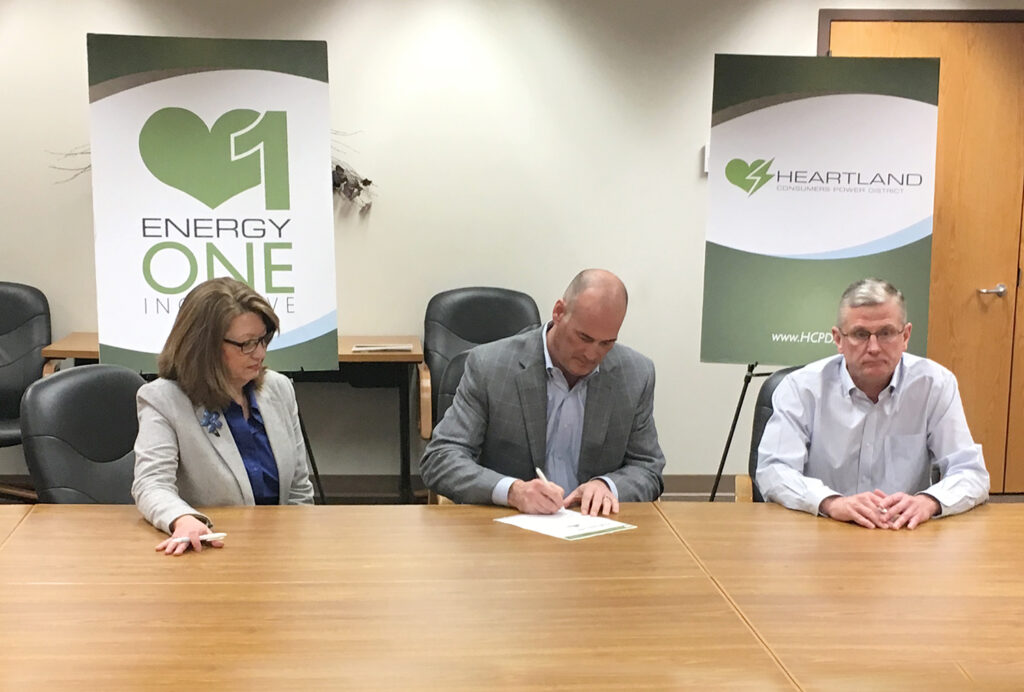 Open since 1955, the New Ulm facility processes cheese for Kraft Deli Deluxe slices and a variety of other cheese products. The new lines bring back the production of retail-sized Velveeta loaves, a production that was moved to Illinois in 2012.
"Kraft Heinz provides a great deal of value to the city of New Ulm and NUPU," said Linda Heine, president of the NUPU Commission. "Before the expansion, they were already our third largest employer. Increasing production and adding employees further cements the importance of this plant to our community."
The Energy One Incentive rate is set by Heartland and essentially passed through to Kraft by NUPU. Heartland currently provides 65% of the electricity to the expansion with NUPU providing the remaining 35%, all at the Energy One rate.
"Keeping costs down is always a priority," added Hippe. "Any savings we can achieve, including those from the Energy One Incentive, allows us to provide greater value to our customers."
Featured image:
Back, left to right – New Ulm City Manager Brian Gramentz, NUPU Assistant Finance Director Kris Manderfeld, NUPU Energy Services Representative Derek Nelson, New Ulm Economic Development Corporation representative Brian Tohal, Heartland Customer Relations Manager Steve Moses, and Heartland Director of Economic Development Casey Crabtree.
Front, left to right – NUPU Commissioner Linda Heine, Heartland CEO Russell Olson, and Kraft Heinz Plant Manager Matt Hippe.