Hard-working and kind, Arlington senior named Student of the Month
April 2, 2018
Angela Fuhr earns award from Heartland Power and KJAM Radio
Arlington High School senior Angela Fuhr keeps a very busy schedule.
"Angela is involved in band, chorus, volleyball and softball," said Arlington Principal Rhonda Gross. "She's also a member of National Honor Society, FCA, youth group and the school's newest organization, robotics club."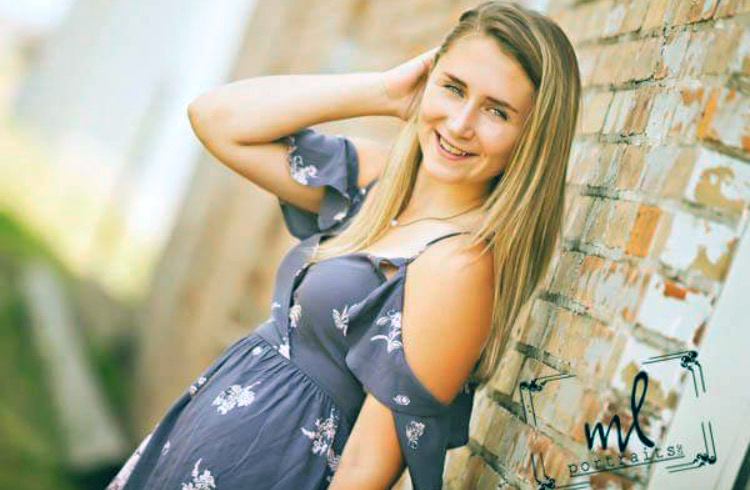 Admirably, Fuhr also finds time to give back to her peers and other youth, acting as a peer mentor, student aide and Sunday School teacher.
"She is always willing to help others," said Gross. "It's a joy to have her in our school."
For these accomplishments, plus a strong drive and excellent work ethic, Fuhr has been named Heartland Consumers Power District and KJAM Radio's Student of the Month.
Angela is the daughter of Mark and Laura Fuhr. After high school, she plans to attend South Dakota State University to pursue a degree in Business Economics with minors in Sociology and Marketing.
The "Student of the Month" is awarded through a partnership of Heartland and KJAM Radio in Madison, and recognizes exceptional students in one of five area school districts. Heartland provides wholesale power to the cities of Arlington, Colman, Howard, Madison and Volga, all of which are in the KJAM listening area.
Each month of the school year, Heartland presents an outstanding student from one of these schools with a recognition certificate and small token, and advertisements announcing the winning student air on KJAM Radio. Officials from each participating school nominate students for the award.
This is the seventh year Heartland and KJAM have teamed up to offer this program.