Grants available for Tyndall residents
March 2, 2016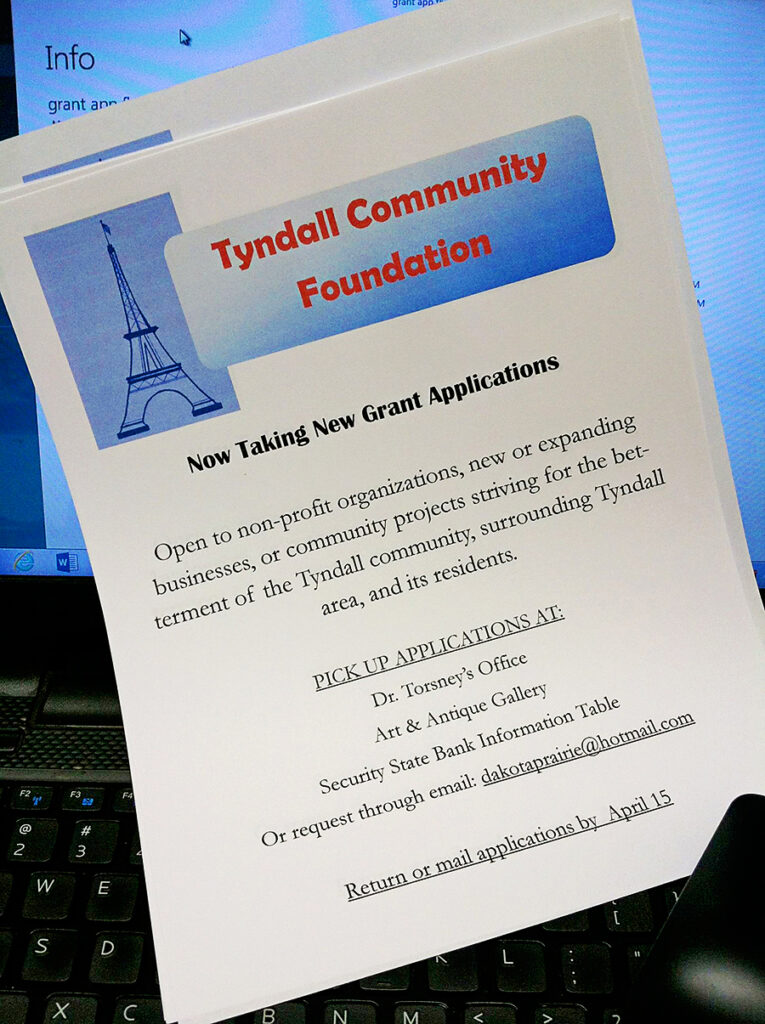 The Tyndall Community Foundation is now taking new grant applications. Grants are funded by the interest earned from the principal fund of the Tyndall Community Foundation, the community savings account.
Grants are open to non-profit community organizations, new or expanding businesses or community projects striving for the betterment of the Tyndall community, the surrounding Tyndall area and its residents.
Applications are available in Tyndall at Dr. James Torsney's office, Art & Antique Gallery, Security State Bank information table, or email dakotaprairie@hotmail.com.
Any questions or to inquire about rules and guidelines may contact 605-589-4050.
Applications must be received by April 15 to Tyndall Community Foundation Grants, PO Box 454, Tyndall, SD 57066.
Photo courtesy Tyndall Community Foundation Facebook page.