Game shop expands in Parker, approved for MicroLOAN
February 4, 2020
Source: South Dakota Governor's Office of Economic Development
Turbulent Games LLC in Parker, S.D., is a main street shop that sells board games, card games and miniatures, or tabletop games. The company was approved for a $33,750 MicroLOAN in December.
Company owners Keegan Batson and Russell Carlson say the approved funds will go toward the purchase of a 1,427 square-foot building, as they've already outgrown their existing location on main street.
"Small, main street businesses are the heartbeat of any community, no matter the size," said GOED Commissioner, Steve Westra. "The MicroLOAN program makes it possible for small business owners like Keegan and Russell to grow and reinvest in their community. The addition of Turbulent Games to the community gives kids and their families an opportunity to create memories and traditions that will hopefully last for generations to come."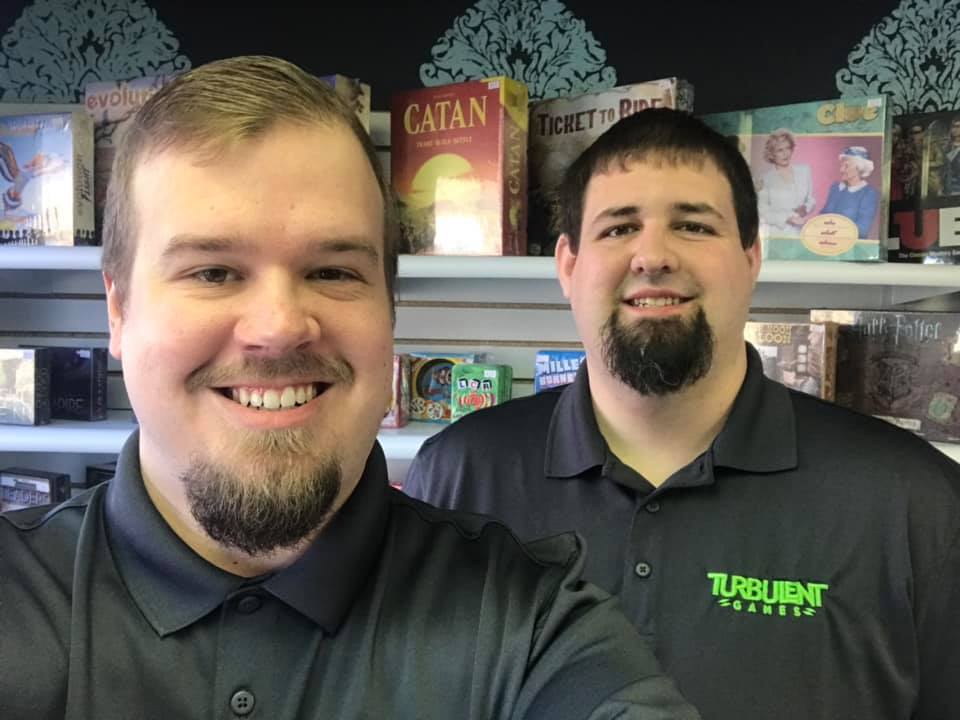 "We never expected this kind of success, but the community, especially our youth, has really helped grow this business into something bigger than we ever could've imagined," said Batson. "Russell and I started this business in an online space, and as we grew, we realized that although technology and digital gaming is a huge market, there's something to be said about sitting down with family and friends and playing card or tabletop games. There's camaraderie and nostalgia to playing games and we've been fortunate to be able to tap into that market."
Batson and Carlson, both Illinois natives, have always had a passion for games. When Batson left Illinois to attend college at the School of Mines & Technology in Rapid City, he met his wife and the couple eventually moved back closer to her hometown.
Batson quickly fell in love with the well-knit small town and convinced his lifelong friend, Russell, to make the move to South Dakota, too.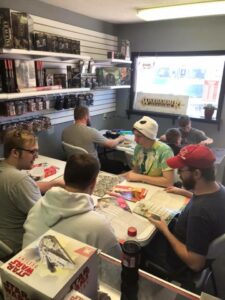 "We ended up renting a 190 square-foot shop from a family friend. It's enough space for our inventory and a small table to play games, but as interest quickly grew, we knew it was time to expand, so that's where the MicroLOAN came in," Batson said. "The new space will allow more room for customers and gamers to play, as well as provides expanded space for future gaming tournaments."
According to Batson, South Dakota's business and tax climate, coupled with GOED's willingness to assist with the application process, made the decision to expand a no-brainer.
"It's not even a question about our ability to succeed in South Dakota compared to Illinois," Batson said. "Sure, we could've started our business back home, but in South Dakota we're not getting knocked on taxes, the people here have a genuine involvement and shared success of our business, and for that we couldn't be more grateful."
Turbulent Games of Parker can be found on Facebook. For more information about the MicroLOAN program and other finance programs offered through the GOED, go to sdreadytowork.com/financing-incentives.