Fitch affirms Heartland Energy's rating, upgrades outlook to positive
November 30, 2022
Strong financial profile leads to revision
Heartland Energy's diligence in creating a strong financial profile has been recognized.
Fitch Ratings has affirmed the rating of Heartland Energy at A-. The Rating Outlook has been revised to positive from stable.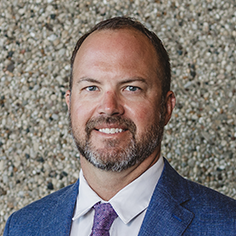 "We have worked conscientiously to get to this point," said Heartland Energy CFO Mike Malone. "Our financials are sound, and we look forward to continued stability in the years to come."
Fitch provides forward-looking credit opinions that reflects its expectations of credit behavior over a range of scenarios.
According to Fitch, Heartland Energy's 'A-'rating reflects the strong wholesale take-and-pay power sales contracts with purchasers exhibiting midrange purchaser credit quality, as well as an independent ability to adjust rates.
"Our customers' credit ratings are taken into account in our rating," Malone said. "Their strong financial profiles have a positive impact on Heartland Energy, and they should all be commended for their stewardship."
The revised Positive Outlook reflects the increased stability in Heartland's operating profile, as well as Fitch's view that lower, sustained financial leverage could support positive rating action. Low operating risk is driven by a low operating cost burden derived from a portfolio of high availability and low-cost generation.
"The move from stable to positive shows confidence in our long-term stability," Malone added.
Fitch noted Heartland Energy's low operating cost burden being reflective of a diverse resource base, which, coupled with limited life-cycle needs, should allow operating costs to remain low. Heartland Energy continues to have ample capacity to meet customer load. There is no anticipation of a need for new resources or new debt issuance.
The report states that Heartland Energy has produced stable financial results over the past several years, leading to a strong overall financial profile assessment. Fitch expects Heartland Energy to demonstrate stable financial performance over the next five years.
Read the full report from Fitch here.